Sponsored by William Morrow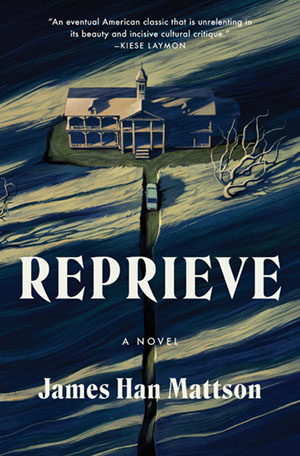 tk
Friends Star Matthew Perry Writing a Memoir
Flatiron Books, a division of Macmillan, has won the rights to Friends star Matthew Perry's yet-to-be-titled memoir, which will be published in fall 2022. The book will take readers behind the scenes of Perry's time on the hit sitcom Friends, and the actor will open up about his struggles with addiction. Megan Lynch, the publisher of Flatiron Books who will edit the project, said, "We need humor, we need catharsis, and we need to agree on something–and Matthew's extraordinary story, told in his inimitable voice, is that thing. Matthew's book has unrivaled potential to bring people together, which feels especially galvanizing right now, a time of isolation and division."
Alex Gino Gets New Title and Cover for Groundbreaking Trans Novel
Alex Gino's acclaimed trans middle grade novel, which originally came out in 2015, is receiving an update in the form of a new name and a brand-new cover. While the novel was originally entitled George, this was not a name Gino themself would have chosen for the book. And as the years passed, Gino realized, "That's not the name I want everyone calling her [the titular character] if she were real." The character in the novel chooses the name Melissa by the end of her journey, and so the new title for the novel will be Melissa.
MTV Books Relaunches with My Life: Growing Up Asian in America
MTV Books is relaunching, and it has announced that its first title will be My Life: Growing Up Asian in America, featuring an introduction by former MTV correspondent SuChin Pak. The book is a collection of essays, poetry, and illustrations edited by the Coalition of Asian Pacifics in America (CAPE). It will be published on May 10, 2022, during AAPI Heritage Month. Nina L. Diaz, the CCO/president of content at MTV Entertainment Group said, "We are thrilled to have SuChin, who is an integral part of MTV's brand history, bravely share her own story alongside so many talented essayists to help us shine a light on these powerful and important coming of age stories."
2021 Kirkus Prize Winners Announced
The eighth annual Kirkus Prize winners were announced last night in a virtual ceremony. Here are the three winners.