Sponsored by Tor Books (@TorBooks).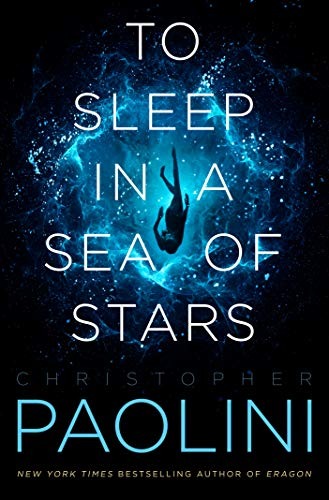 To Sleep in a Sea of Stars, the new epic novel from #1 New York Times bestselling author of Eragon, Christopher Paolini is now available in paperback! Kira Navárez dreamed of life on new worlds. Now she's awakened a nightmare. During a routine survey mission on an uncolonized planet, Kira finds an alien relic. At first she's delighted, but elation turns to terror when the ancient dust around her begins to move. And while Kira faces her own horrors, Earth and its colonies stand upon the brink of annihilation. Kira might be humanity's greatest and final hope…
Happy Friday, shipmates! Here we are, last Friday in October and two days away from my personal favorite day of the year. We bought the good candy in the hopes we'll get some trick-or-treaters–though in a worst case scenario, hey, mini Snickers, right? The only bump in my Halloween plans is it look like we're not getting the Colorado traditional Halloween snowstorm, but we'll make it work. Have a great one, friends. Stay safe out there, and I'll see you on Tuesday!
Let's make the world a better place, together. Here's somewhere to start: https://blacklivesmatters.carrd.co/ and anti-asianviolenceresources.carrd.co
---
News and Views
Ursula K Le Guin prize for fiction to launch in 2022
Telling Our Stories: When Mexican Folklore and Oral Tradition Meet Sci-Fi
The entire concept behind Pixar's upcoming Lightyear movie is shockingly meta
The Blockbuster That Hollywood Was Afraid to Make
The Enduring Appeal of Dune as an Adolescent Power Fantasy
Dune: Part 2 Officially Greenlit, Release Date Set for 2023
Asking the Tough Questions About Superheroes and Public Nudity
Kickstarter for From Here to Timbuktu: A Steamfunk Adventure
SFF eBook Deals
Ring Shout by P. Djèlí Clark for $2.99
The Second Bell by Gabriela Houston for $1.99
Song of the Forever Rains by E.J. Mellow For $1.99
On Book Riot
Quiz: A Pirate's Book for Me! Which YA pirate book should ye read next?
The best LGBTQ books that aren't YA (lots of good SFF on this list!)
This week's SFF Yeah! is about immortality
This month you can enter to win a Kindle Oasis, a waterproof Kindle Paperwhite, a year of free books, a stack of fall new releases, an audiobook bundle, and $100 to spend on books plus a romance tote bag.
Last chance to get our limited edition Book Riot merch! Once October ends, it disappears.
Free Association Friday: Vampires
It's the last Friday in this monsterful October, and I decided to save perhaps the easiest monster for last: vampires! Boy, are they popular. But what I have for you is a selection of vampire (and vampire-like-being) novels written entirely by authors of color, and I'm only just scratching the surface here. Happy Halloween, my friends!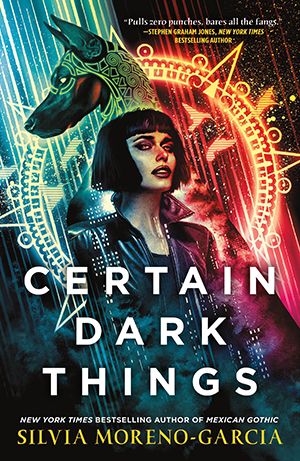 A garbage-collecting street kid in Mexico city hooks up with a jaded vampire who is the last scion of an ancient family of Aztec blood drinkers. These two cynical survivors find friendship in each other as they dodge narcos and corrupt cops and try their best to simply survive.
Also check out her short story collection, This Strange Way of Dying.
Moonshine by Alaya Dawn Johnson
In 1920s New York, Zephyr teaches night school for the underprivileged of the Lower East Side to keep herself fed, because social activism doesn't pay the bills. Desperate for her next rent payment, she agrees to help a student to bring down a vampire mob boss, using her charity work as cover. She should have asked why…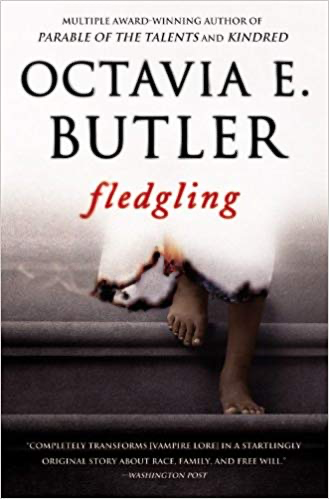 An apparently young girl with amnesia turns out to be a 53-year-old genetically modified vampire who has lost her memories to an attempt on her life. If she wishes to survive, she needs to quickly learn where she came from, who she is, and why people tried to kill her–and are still trying to kill her.
A Small Charred Face by Kazuki Sakuraba, translated by Jocelyne Allen
Bamboo is a vampire "born" from the tall grass that is his namesake, shockingly gentle considering the necessity of his diet. He befriends a human named Kyo, and together they share a strange sort of life together. But other vampires of Bamboo's type don't take kindly to him communicating with a mortal human…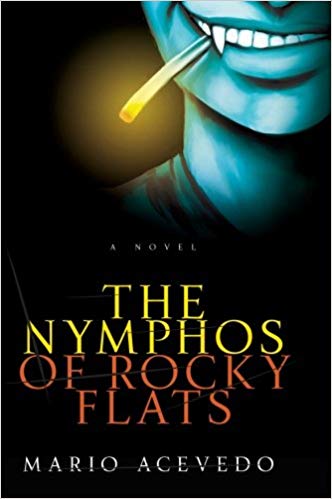 Felix Gomez got turned into a vampire during his tour of duty in Iraq; when he comes home, things have somehow get even weirder. There's an outbreak of nymphomania at Rocky Flats, which is not only a superfund site, it's a secret government facility. He's brought in to investigate, and it's a race to see what gets him first: the vampire hunters, the shady government agents, or the aforementioned nymphomaniacs.
Jessica's perfect husband turns out to be anything but; when people around him begin mysteriously dying, he confesses that he's actually from an Ethiopian sect who traded their souls for immortality… over 400 years ago. His immortal brethren are trying to force him to come home, but he has a better idea: making Jessica and their daughter immortal like him, even if both of them would much rather keep their souls.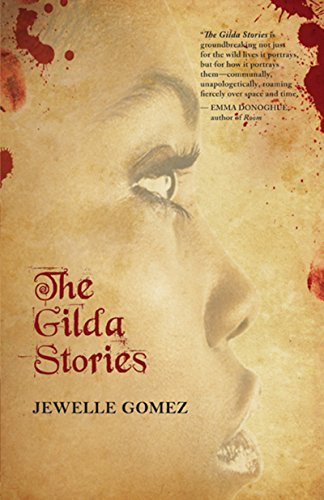 Gilda is a woman who escapes from slaver in the 1850s and finds community and family in a group of benevolent vampyres. With these immortal companions and an ever-lengthening life stretching out before her, she goes on an dangerous adventure that's filled with laughter and terror in equal measure.
After the death of an old high school acquaintance, Lai Fun and Stefanja decide to organize a twenty-year reunion. Of course there are secrets and drama… Lai Fun's relationship with her wife is crumbling, she's sleeping with a married man (and he's married to Stefanja), and her mother, an immigrant and vegetarian who has… unusual appetites, has decided that she just wants Lai Fun to be happy.
---
See you, space pirates. If you'd like to know more about my secret plans to dominate the seas and skies, you can catch me over at my personal site.