Sponsored by National Geographic Books.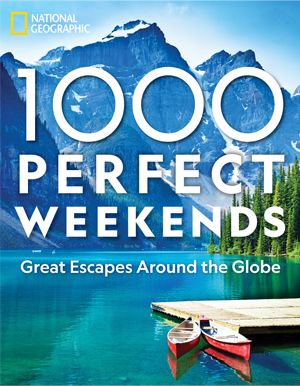 Packed with innovative travel ideas and inspiring photographs, this gift-worthy bucket list reference features 1,000 dream escapes from beach retreats to mountain resorts, exotic cities and wild adventures around the world. Whether you're looking for a way to unplug from the busy work week, take the family on a quick getaway, or add a weekend to a vacation itinerary, this practical and inspiring book provides the perfect way to plan your next escape.
Hello nonfiction friends, and happy early Halloween! This weekend I'm excited to tag along trick or treating with some little friends in my life and talk to anyone who will listen about The Great Halloween Blizzard of 1991 (if you know a Minnesotan of a certain age, you know what I'm talking about).
Literary scholar Henry Louis Gates Jr. is launching a new book series about Black thinkers and artists, each written by a contemporary author. The series will begin appearing in 2023 with pairings like Farah Griffin on Toni Morrison and Brandon Terry on Malcolm X. Gates said the idea is to allow authors to take a more personal take on each subject, which just sounds so incredibly interesting.
Jeff Horwitz, leader of the Wall Street Journal's Facebook reporting, is writing a book! The book will be a look at "how Facebook, through its algorithm and its decision-making at the highest levels, amplified and distorted human behavior." On Twitter, Horwitz said the book is going to focus on employees in the Integrity, Newsfeed, Policy, and Civic teams of Facebook. I'm absolutely fascinated by everything that's coming out about the problems at Facebook and can't wait to see more of it synthesized in book form. If you can't wait, I highly recommend The Ugly Truth by Cecilia Kang and Sheera Frenkel.
There have been a few stories lately about new (or updating) nonfiction imprints:
And this last one isn't really a news item, just a newsletter edition I want to highlight if you, like me, are struggling a bit with life in October. Anne Helen Peterson on fall regression is so smart and thoughtful and helped me a lot.
Weekend Reading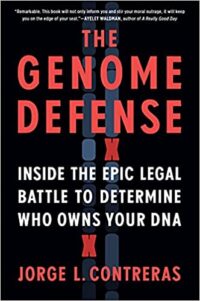 I get to tell you about an actual nonfiction book I am actually reading right at this very moment! The Genome Defense: Inside the Epic Legal Battle to Determine Who Owns Your DNA by Jorge L. Contreras is an account of AMP v. Myriad, a case brought to the Supreme Court by the ALCU about the idea of gene patents. Contreras follows the case through the entire process, clearly explaining both complex scientific concepts and intricate legal maneuvering in ways I've found very engaging – no small feat! This book is great.
---
For more nonfiction reads, head over to the podcast service of your choice and download For Real, which I co-host with my dear friend Alice. If you have any questions/comments/book suggestions, you can find me on social media @kimthedork. Happy weekend!