Sponsored by Penguin Random House & Underlined.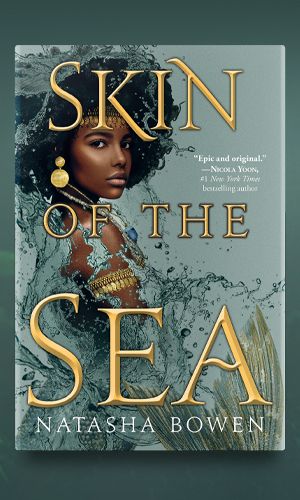 The start of an epic new fantasy series, Children of Blood and Bone meets The Little Mermaid in this West African inspired historical fantasy debut by Natasha Bowen that is perfect for fans of Sabaa Tahir and Roseanne A. Brown. Simi is a Mami Wata—a mermaid—bound by the laws of gods and charged with blessing the souls of slaves lost at sea. But when Simi does the unthinkable and saves the life of a boy instead, she finds herself in the deepest trouble at the bottom of the sea.
Hello my book witches!
Halloween is right around the corner, and we're still in full Book Radar-ween mode. What does that mean? Lots of thrills and chills in today's Book Radar, plus all of the other book goodies you're wanting to get you through your Thursday.
So grab your candy corn, your apple cider, your pumpkin spice lattes, and let's settle in for some creepy Book Radar-ween goodness one more time before the weekend.
❤️ Emily
Book Deals and Reveals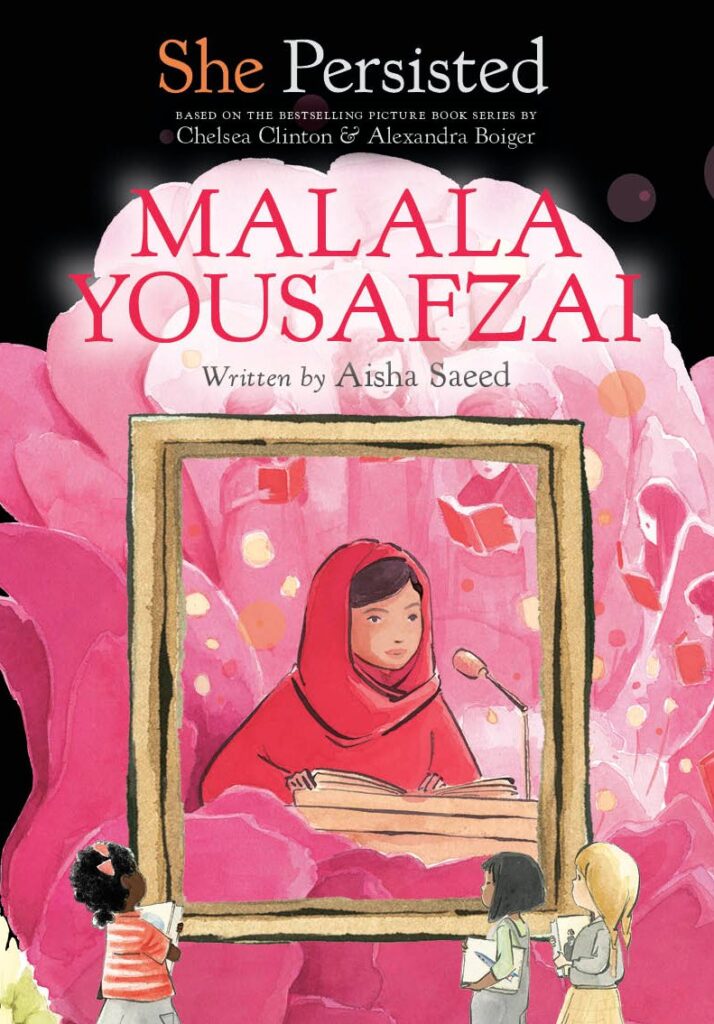 Aisha Saeed tweeted a cover reveal for her first foray into nonfiction! Saeed wrote, "Educators have often paired Amal Unbound w/ Malala so it felt like a natural fit to work on this project as part of Chelsea Clinton's She Persisted series. Out July 2022, available to preorder wherever books are sold!"
Grady Hendrix has announced the title of his upcoming 2022 horror novel! It's called How to Sell A Haunted House, and it's out from Berkely Books on July 12, 2022.
Billy Porter will direct and produce a feature adaptation of Camp, the young adult novel by Lev Rosen.
Here's a first look at the sequel to Legendborn by Tracy Deonn. Bloodmarked is the next book in the Legendborn Cycle, and it will be out in July 2022!
Tessa Thompson's Viva Maude is developing Raven Leilani's debut novel Luster for HBO.
Actress Selma Blair is releasing a memoir, entitled Mean Baby, in April 2022.
The rights to Circe Moskowitz's debut YA graphic novel Good Mourning have been preemptively purchased by Michelle Lee at Dial. The graphic novel has been described as "Schitt's Creek meets HGTV." Publication is slated for 2024.
Dune: Part 2 has officially been greenlit, and the sequel is scheduled to come out in 2023.
A rare fragment from Shakespeare's first folio is up for auction.
The Nerd Daily has got an exclusive cover reveal for Thanks, Carissa, For Ruining My Life, a contemporary YA novel by Dallas Woodburn.
Book Riot Recommends!
I'm a Contributing Editor at Book Riot, I write the Today in Books newsletter, and I'm a Bibliologist for Book Riot's Tailored Book Recommendations subscription service. I also have a PhD in English, so I'm basically a doctor of books. Books are my life, in other words, so in this section of the newsletter, let me share with you some upcoming books I'm super excited about. And I think you will be too!
Can't Wait for This One
What Moves the Dead by T. Kingfisher (Tor Nightfire, July 12, 2022)
Alright, horror fans. Just in time for Halloween, I've got at horror novel that you're going to absolutely die for. And… you're going to have to wait 'til July 2022 to get your hands on it. But do you want to hear something truly scary? July 2022 will be here sooner than you think. Because time is constantly moving, and it stops for no one. Try not to think about that too much, though. Just keep adding to your TBR shelves as if you have all the time in the world. After all, who knows? Maybe we can keep reading when we're ghosts.
And now that I've set the tone for this dark horror read, let me tell you what it's about. T. Kingfisher's next novel What Moves the Dead is a retelling of Edgar Allan Poe's classic "The Fall of the House of Usher." What did I tell you? Perfect for Halloween, right? Well. You still have to wait.
When retired soldier Alex Easton finds out that their childhood friend Madeline Usher is dying, they rush to Madeline's ancestral home in the countryside of Ruritania. What they'll find there at the Usher home, however, will chill them to the bone. The house is overgrown with fungi and possessed wildlife, and the dark lake that surrounds it seems almost alive. Furthermore, Madeline and her brother Roderick both seem highly disturbed, and Madeline keeps talking to strange voices in the night. What is happening to the Ushers and their home? With the assistance of a British mycologist and an American doctor, Alex is determined to find out.
Words of Literary Wisdom
"No live organism can continue for long to exist sanely under conditions of absolute reality; even larks and katydids are supposed, by some, to dream. Hill House, not sane, stood by itself against its hills, holding darkness within; it had stood so for eighty years and might stand for eighty more. Within, walls continued upright, bricks met neatly, floors were firm, and doors were sensibly shut; silence lay steadily against the wood and stone of Hill House, and whatever walked there, walked alone."
– The Haunting of Hill House by Shirley Jackson
What's Up in the Book Community?
My iPhone is constantly telling me I spend too much time staring at my screen, which is honestly so rude. But this means I spend a lot of time scrolling around the online book community: BookTube, Bookstagram, BookTok, BookLinkedIn (JK. That's not a thing… I don't think). You get the idea. Don't have the time, energy, or the will to do all of that yourself? No problem. I got you. In this weekly section of Book Radar, we'll take a look at something cool, interesting, and/or newsy that's going on in the book community.
Well, podcast fans, this week I want to share with you that Book Riot is launching a brand new podcast! Adaptation Nation is a podcast all about literary adaptations. That's right, Book Riot is taking on your favorite literary adaptations, including new releases, old favorites, underrated gems, and interesting messes. We'll dive into how the books and adaptations themselves came to be: publication and production backstories, casting what-ifs, critical reception, and more, to answer that ever-burning question: was the book actually better (and does that question even matter)?
Up first, Jeff, co-host of the Book Riot podcast, and Amanda and Jenn, hosts of Get Booked, will be breaking down the sci-fi classic DUNE and the new adaptation. Subscribe on your podcatcher of choice starting November 1!
Your Weekend Reading Soundtrack
It's time for part 2 of your Halloween reading soundtrack. Put this bad boy on while you're reading over the weekend, or while you're giving out candy, or while you're getting ready to hit the streets in your best costume. Whatever you're up to, have the best and happiest and safest Halloween! Don't forget to hug a black cat.
And Here's A Cat Picture!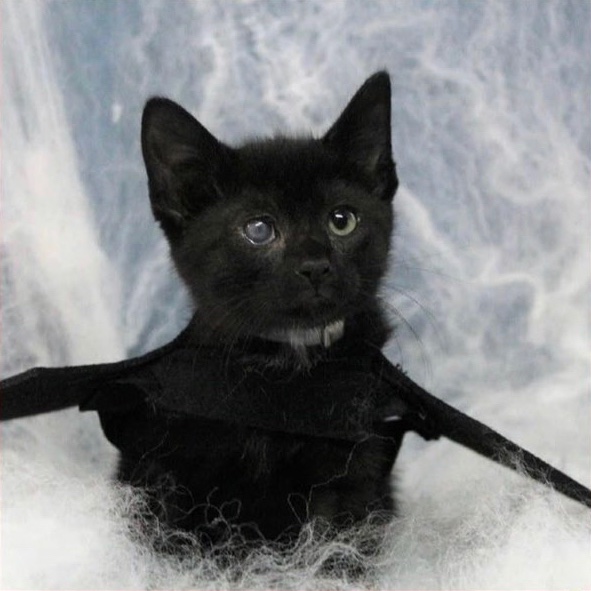 Speaking of black cats! This seemed like a good time to kick it back to the picture that started it all. About a year ago around this time, I saw my local pet shelter post this picture of a tiny little kitten who was looking for a home. And the rest is history. Now this cute little bat cat is ours.
We love you, Phantom! We've had you for almost a year, so happy almost gotcha day!
---
And that's it for Book Radar-ween! Once again, I hope you have a happy, safe, and fun Halloween. And I hope you have a wonderful weekend.
❤️ Emily