Sponsored by Astra House, dedicated to publishing authors across genres and from around the world.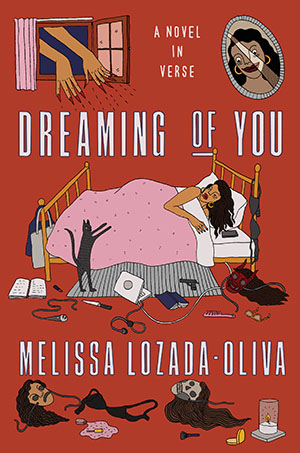 Melissa Lozada-Oliva's Dreaming of You is an absurd yet heartfelt examination of celebrity worship. A young Latinx poet grappling with loneliness and heartache decides one day to bring Tejano pop star Selena Quintanilla back to life. The séance kicks off an uncanny trip narrated by a Greek chorus of gossiping spirits as she journeys through a dead celebrity prom, encounters her shadow self, and performs karaoke in hell. Playfully morbid and profoundly candid, an interrogation of Latinidad, womanhood, obsession, and disillusionment, Dreaming of You grapples with the cost of being seen for your truest self.
Welcome to Read This Book, a newsletter where I recommend one book that you should add to your TBR pile or nightstand or hidden stack under the bed, right away!
All Hollow's Eve soon approaches and if you are like me and plan to turn down the lights and host a solo horror read-a-thon, then I have just the book for you to add to your pile.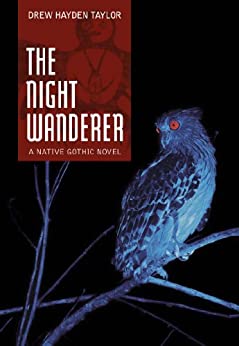 What do you get when you combine the uncertainty of growing up, a budding romance, and the struggle of coming into your culture and identity? Your next horror read is what you get. And as if coming into your own in the world is not scary enough, you add a vampire to the mix, and now you are really cooking.
This tells the story of Tiffany who lives in Otter Lake, an Anishinabe (Ojibwa) reservation in central Ontario with her dad and grandmother. Being a teenager is rough as is, but especially so when your mom runs away with another man and your dad blames you for it. When her father decides to rent out a spare room in their house to Pierre L'Errant, a guest who they know little about, Tiffany finds herself thinking about demons and ghosts in a way she has never thought before.
While at the center is a story about a vampire boarding amidst humans, it is also a story about family and how some of the best ways to be there is by just being ever-present. Drew Hayden Taylor also does a fantastic job of showcasing the tensions at the center of which Tiffany exists when it comes to where she comes from. Taylor reflects upon his own experiences as an Ojibway himself and adds a layer of authenticity to the seemingly simple narrative.

If all this is not enough to pull you in, then the center of it all is our vampire, Pierre, who within himself contains multitudes. We follow his story of what has brought him back after all these years, and what made him leave his home in the first place. A story with as much heart as horror, Pierre's story is not one you will soon forget, nor will you want to.
Tame your goosebumps from this read with our 10 year anniversary, limited-edition merch line from bookriot.com/merch. Only available for a few more days!
---
Come tell me what you thought of the pick on Twitter @JavedNusrah.
Happy Reading!
Nusrah