Sponsored by Tordotcom Publishing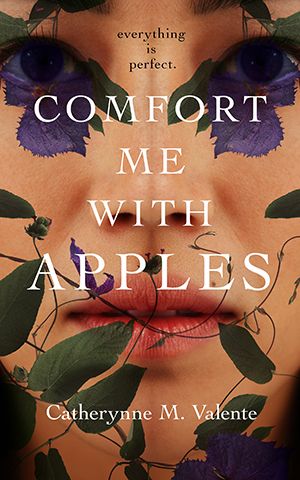 Comfort Me With Apples is a new thriller from bestseller Catherynne M. Valente for fans of Gone Girl and Spinning Silver. Sophia was made for him. Her perfect husband. She can feel it in her bones. Everything is perfect. It's just that he's away so much. She misses him. And he misses her. He says he does, so it must be true. But sometimes Sophia wonders about things. Strange things. Dark things. The look on her husband's face when he returns from a business trip. The locked basement she is never allowed to enter. But everything is perfect. Isn't it?
Hello mystery fans! Got a bunch of new releases for all the reading tastes so I'm jumping right in.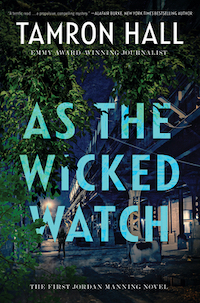 If you're looking for a deep dive into a journalist's life that takes you through her work and personal life as she reports on what starts as a missing child case, grab this one. You get inside the life of a reporter, community activism, politics, and a case from beginning to end. (TW teen murder sexual assault not on page, recounted by medical examiner/ discussions of sexual assault cases; predators and groomers, not graphic/ brief suicide on page/ mentions past murders by domestic abuse partners)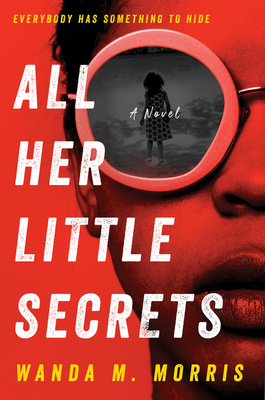 If you want a page-turner with corporate intrigue, family drama, past and present chapters, and a lawyer MC that becomes the main suspect, this was one of my rare reads this year that kept me up past my bedtime! (Review)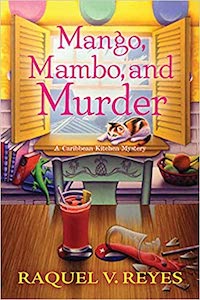 Mango, Mambo, and Murder (A Caribbean Kitchen Mystery #1) by Raquel V. Reyes
If you like cozies, food, and want to start a brand new series, here's your next delicious read, set in South Florida! Bonus: recipes! (Review)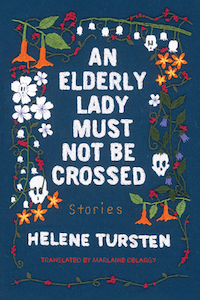 The sequel to An Elderly Lady is Up to No Good is finally here! I would recommend reading the first because it's fun but also this one starts at the end of that one, and even though it's stories of her past, it still tells you how the last one ended and what she's doing now. Spoiler: still up to no good.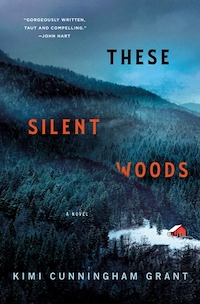 I really liked Fallen Mountains and have been anticipating Kimi Cunningham Grant's next novel. This is set in the Appalachian woods where a man and young girl live cut off from the world except for two people who know they are there. When one of them doesn't show up for his yearly trip to bring them their food supply, things begin to unravel…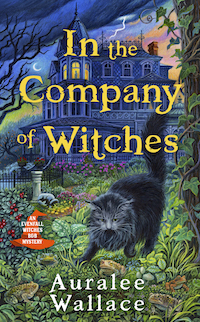 If you want a cozy mystery that feels written for fans of Practical Magic (widow, magic, witches, family) with a murder mystery, here you go. And perfect vibes for fall reading if you're a mood reader.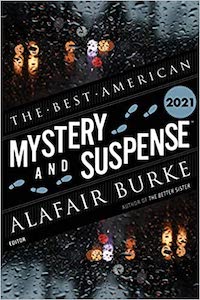 A fantastic way to find great new mystery writers is through an anthology filled with short stories by awesome crime writers. Steph Cha has taken over the annual Best American Mystery Stories anthology and her first editor selected was Alafair Burke, who produced this collection. If you're curious about the stories, Steph Cha posted a Twitter thread!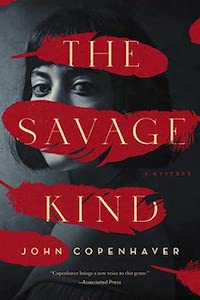 Here's a dark and twisty school mystery that is set in 1940s Washington, DC. Two teenage girls try to solve the murder of a classmate and determine why one of their teachers has dramatically changed. This sounds like a great read if you're looking for a nod to the femme fatale noir classics.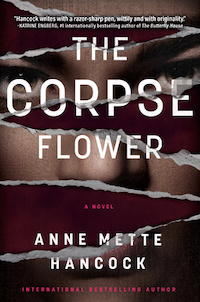 The Corpse Flower (Kaldan og Schäfer #1) by Anne Mette Hancock
If you're a fan of Nordic noir and want the dark storytelling without graphic violence on the page, here's one with a journalist lead! It's especially for fans of the trope "a person on the run reaches out to a journalist who gets mixed into the murder plot." (TW: discussions of sexual assault and child abuse)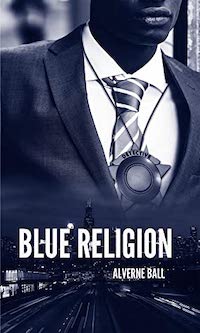 If you're looking for a procedural series set in Chicago, here's the sequel to Only The Holy Remain. This time around the murder mystery Detective Frank Calhoun is working on is of a rookie police officer and a social worker.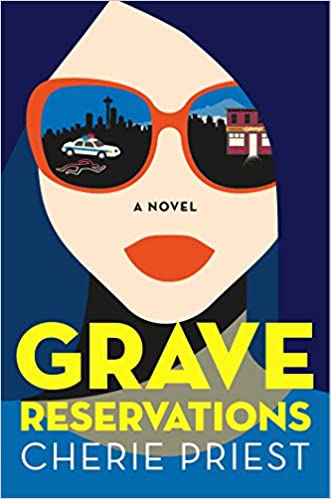 Mystery meets quirky, comedic, and paranormal: a travel agent who is psychic, and has a murdered fiancé, teams up with a Seattle PD detective to solve a cold case.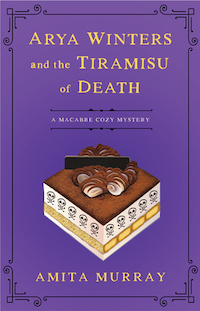 Let's get into the whole "cozy mystery" subgenre for a second: it, like the romance genre, has rules–albeit very different ones. There is no sex, cursing, or graphic violence on page in a cozy mystery. While many readers of the subgenre are only looking for the "cozy" feeling and don't necessarily care or realize the rules, they are still there. I say all this because I've seen this book labeled a cozy mystery even though it breaks the actual genre rules and I hate to see a book not find its intended audience–meaning I don't want readers who read the genre for the very specific rules to then go tank the ratings because there is swearing and talk of sex. You do get the cozy vibes of baking and small town, without graphic violence– but toss in a lead who can be abrasive as she many times blurts out what she's thinking before editing the thought, and has a business of making macabre desserts (yum!). Not only is she going to have to figure out who killed her ex-boyfriend's uncle, but she may want to take care to not be on the list of next to die…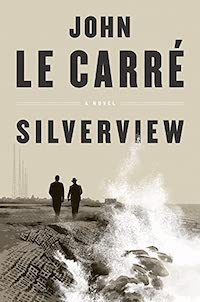 And I'll end October with two blockbuster books. The first, on a sad note since this was posthumously published. It is of course about the spy world and ties the past to the present, but fans will also probably be thrilled to discover it's set in an English seaside town and follows Julian Lawndsley who has just taken over a bookshop.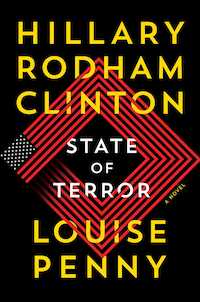 State of Terror by Hillary Rodham Clinton, Louise Penny
Hillary Clinton teamed up with Louise Penny, her IRL friend and the author of the very popular mystery series Chief Inspector Armand Gamache to write a political thriller. I'm currently listening to the audiobook and am especially curious to see how much feels overlapped to her being the main character–I may have LOLed at her having made the character a widow.
---
Browse all the books recommended in Unusual Suspects previous newsletters on this shelf. See upcoming 2021 releases. Check out this Unusual Suspects Pinterest board and get Tailored Book Recommendations!
Until next time, keep investigating! In the meantime, come talk books with me on Twitter, Instagram, Goodreads, and Litsy–you can find me under Jamie Canavés.
If a mystery fan forwarded this newsletter to you and you'd like your very own, you can sign up here.