Sponsored by National Geographic Books.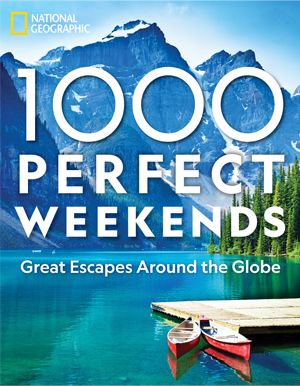 Packed with innovative travel ideas and inspiring photographs, this gift-worthy bucket list reference features 1,000 dream escapes from beach retreats to mountain resorts, exotic cities and wild adventures around the world. Whether you're looking for a way to unplug from the busy work week, take the family on a quick getaway, or add a weekend to a vacation itinerary, this practical and inspiring book provides the perfect way to plan your next escape.
Welcome to Read This Book, a newsletter where I recommend one book that should absolutely be put at the top of your TBR pile. Recommended books will vary across genre and age category and include shiny new books, older books you may have missed, and some classics I suggest finally getting around to. Make space for another pile of books on your floor because here we go (and check out our awesome limited edition gear for Book Riot's 10th anniversary)!
Today's pick is a witchy and fun book that makes for a great October read.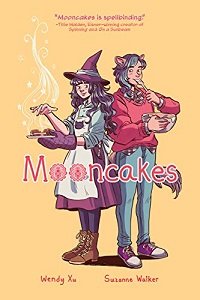 Mooncakes by Wendy Xu & Suzanne Walker
Mooncakes is a lovely graphic novel that gives us Asian rep, queer rep, nonbinary rep, and disability rep. Our main characters are Nova and Tam. Nova is a young witch in her late teens. She lives with her grandmas (technically grandma and grandma's partner). Nova is hard-of-hearing and uses hearing aids which is so rare to see in a graphic novel and wonderful to see on the page.
Nova's grandmas own a shop called Black Cat Bookseller and Cafe and Nova works there with them. We learn right away that this isn't just a normal bookstore. A customer comes in and is looking for a particular book so Nova's grandma asks Nova to show the customer to the back room where they keep the "rare" books. Of course, as soon as they open the door you can tell ah, yes, "rare books" is code for "magical books" because there are definitely books flying around the room and another with teeth and so forth.
Our other main character is Tam. Tam is a werewolf and we learn that they used to live in the same town as Nova and they were friends. But then Tam's mom and stepdad moved them away. Tam comes back to town for a "mysterious werewolf-centric reason" and Tam and Nova not only rekindle their friendship but a romance as well. Since Nova is a witch and knows a fair bit about magic, she joins Tam in trying to solve the problem that they came back to town for.
In this universe, after a witch graduates high school it's common for them to move away from their family and deepen their magical education. Nova decided to not move away and to stay with her grandmothers, a decision that weighs heavily on her, especially when her other family visits.
Mooncakes is a story about relationships and not only believing in yourself, but believing in the ones you love and trusting and supporting each other. The artwork is dreamy and warm. This graphic novel is so cute and charming and I really enjoyed it.
---
That's it for now, book-lovers!
Patricia
Find me on Book Riot, the All the Books podcast, and Twitter.
Find more books by subscribing to Book Riot Newsletters.