Sponsored by Albert Whitman & Co.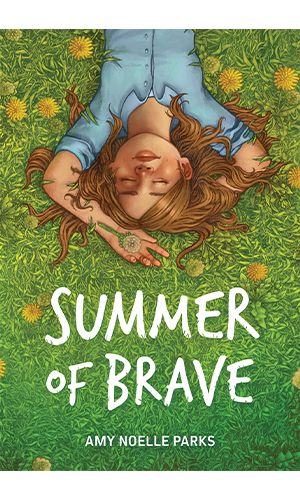 Twelve-year-old Lilla Baxter-Willoughby doesn't lie. She's just a little bit…selective. So when Vivi dares Lilla to start telling the truth as part of their Summer of Brave, Lilla hesitates. Because if she says out loud what she really wants, her whole life might crash down around her. And she doesn't need that. Except maybe she does.
Hey readers! I'm back with another batch of new releases!
In this colorful and whimsical picture book, a little girl sits and listens to incredible stories from her aunties and begins to wonder what her own story may look like and discovers the endless possibilities.
In this fun, joyful picture book set in Zanzibar, Musa and Dada are headed to the beach. But the daladala, also known as a bus, continues to make stops leading them to wonder just how many people this bus can hold. As it turns out, there is always room for everyone if you make the room.
Neverforgotten by Alejandra Algorta, Ivan Rickenmann, and Aida Salazar
In this emotional novel, ten year old Fabio loves to ride his bike. He does so constantly, delivering bread to his neighbors and escaping into a land of his own, away from adults. Until Fabio forgets how to ride.
In this heartfelt middle grade novel, Miosotis is determined to improve her average grades if it will get her a forever dog like her Papi promises. But as she begins to focus on their deal, Miosotis begins to wonder about her family, including hurtful comments from her abuela, and her older sister's relationship with her fiancé which may not be as romantic, or as safe, as everyone believes.
Haven's Secret by Jessica and Melissa Benoist and Mariko Tamaki
This middle grade adventure is cowritten with Supergirl actress Melissa Benoist and her sister, Jessica Benoist and is about twin sisters who can't connect with each other. When they're whisked away to Haven and learn of their legacy, the two are drawn even further apart as one of them easily finds her footing in their new home and the other only wants to go back. But if the girls can't come together, they risk losing everything they love.
---
Until next week!
Chelsea