Sponsored by Penguin Random House & Underlined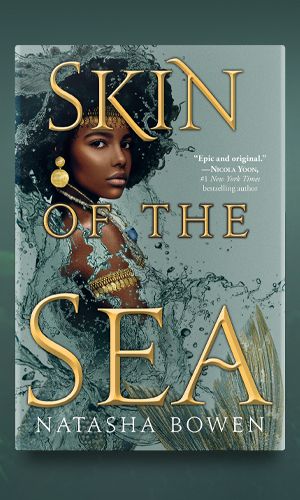 The start of an epic new fantasy series, Children of Blood and Bone meets The Little Mermaid in this West African inspired historical fantasy debut by Natasha Bowen that is perfect for fans of Sabaa Tahir and Roseanne A. Brown. Simi is a Mami Wata—a mermaid—bound by the laws of gods and charged with blessing the souls of slaves lost at sea. But when Simi does the unthinkable and saves the life of a boy instead, she finds herself in the deepest trouble at the bottom of the sea.
Happy Tuesday, star bits! It's time new books! I hope you've had a good start to your week and found something amazing to read. I am looking forward to several of today's new releases, including Paul Auster's Burning Boy, a biography of Stephen Crane (who wrote my favorite poem In the Desert), and both A Long Way from Douala by Max Lobe and Ros Schwartz (translator) and The Bookshop of Dust and Dreams by Mindy Thompson sound really great. And congratulations to Rioter Erin Mayer, whose excellent debut novel Fan Club is out today!
And speaking of today's great books, for this week's episode of All the Books! Patricia and I discussed Where They Wait, Being Seen, Donut Fall in Love, and more.
And now, it's time for everyone's favorite gameshow: AHHHHHH MY TBR! Here are today's contestants:
This is an exciting, powerful YA novel about an alien invasion in Los Angeles. Pedro, Luna, and Rafa are three Latinx teens who attend Fairfax High School together, although they're not really friends, but they're brought together by unbelievable circumstances. Because aliens have decided that humans do not deserve Earth, so they've sent a representative to check the planet out and ready it for annihilation. When the Visitor arrives, it assumes the form of Luna's dead cousin, Tasha, which confuses everyone. Pedro, Luna, and Rafa wind up on the run together from Alien Tasha, while also trying to foil her plans. Complicating matters is the behavior of the police, who are still trying to detain and arrest people in the middle of an alien invasion. While an alien invasion may never happen (but who knows anymore), the rest of the story is all too real. I loved the relationships and road blocks that pop up in the character's lives, and all the action, too. (CW for violence, death, illness, pandemic, police violence and killings, people experiencing houselessness, racism, and bullying.)
Backlist bump: Dealing in Dreams by Lilliam Rivera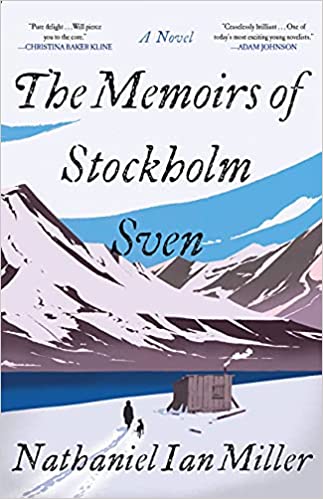 Okay, I must be completely honest with you: I am only one-third of the way through this because I only got my hands on it right before I started writing this newsletter. But it's quite remarkable—remarkable enough that I felt the need to include it anyway. It's about a Swedish man in the early 20th century named Sven Ormson. Sven leaves Stockholm to find a life of quiet and solitude near the Arctic circle, and after a traumatic injury, retreats completely into isolation. But he learns that his quest for solitude will lead him to the most important relationships he has made in his life. The writing is unbelievably gorgeous and the story is a roller coaster of emotions. I can't wait to finish it. (My incomplete list of CW so far include body shaming, peril, injury, and trauma.)
Backlist bump: Tinkers by Paul Harding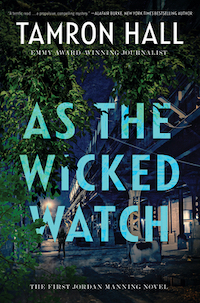 And last, but not least, this is a fun debut thriller! It's about a journalist named Jordan Manning in Chicago. Jordan has a master's degree in forensic science and uses her keen instincts for crime in her reporting. She tries to give voice to young Black women victims, whose murders have gone unreported and overlooked. But when a teen girl is killed, it hits Jordan particularly hard, and the arrest of three young boys doesn't strike her as the correct solution to the case. So Jordan decides to investigate the case herself, but she just might end up being a news story instead. What makes this story more fun is the fact that Hall herself is a journalist. And this novel is definitely an exciting page turner, but do not believe the 'cozy mystery' label that has been attached to it. It's not a cozy! (CW for racism, violence, murder, and sexual assault.)
Backlist bump: Notorious by Allison Brennan
On your mark…get set…add to your TBR!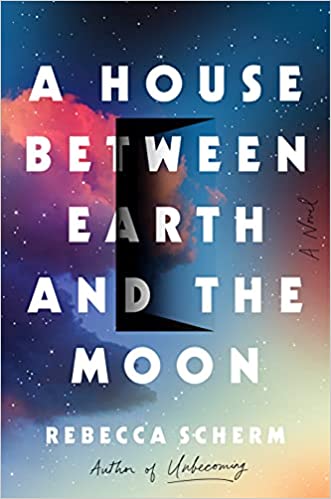 Oh, how I loved this novel! It's so fantastic. Imagine it's the future and the Earth is really bad off. (Not that hard to imagine, right?) The temperature of the planet is raging out of control, and heat and fires are causing massive deaths. So scientist Alex Welch-Peters is sent into space by the giant tech company Sensus to work on his project: creating a strain of algae that will eat up carbon emissions and reverse climate change. He's been workin gon it for two decades and is close to a solution, but his passion for his work has cost him his marriage. Alex's lab is housed in Parallaxis, a space station being built for billionaires who have invested heavily in the project so they can leave the hellscape that is Earth behind.
There are a lot of problems at Parallaxis right away, starting with the fact that it isn't even done being built. Meanwhile, back on home, Alex's family is dealing with problems of their own. Technology has advanced to the point where people wear their Sensus phones as implants in their ears, and Alex's daughter Mary Agnes is being bullied by a classmate who has sent around an upsetting video to the other students to humiliate her. Mary Agnes wants to join her dad in space, but her mother won't let her.
There's also the founders of Sensus, two brilliant and opportunistic sisters, who are locked in a sibling rivalry over the fate of Parallaxis and what must be done to placate their investors. And Tess, a young social psychologist who has been hired by Sensus to monitor the team on the space station and create an algorithm that predicts human behavior, who becomes obsessed with her work.
I'm doing a terrible job trying to compress all the incredible and heartbreaking things involved in telling this amazing story of family, technology, and the future. Parts of it reminded me of We Are Satellites by Sarah Pinsker, and parts were like In the Quick by Kate Hope Day. But all together, it is its own remarkable story of survival in the face of the consequences of our own actions. This book haunts me, and I can't wait for everyone to read it. (CW for illegal surveillance, attempted rape, suicide, illness, mass shootings, and mass deaths.)
This week: On top of The Memoirs of Stockholm Sven, I'm currently reading The Atlas Six by Olivie Blake and I'm still working on The Book of Death in the Agent Pendergast series from Preston and Child. Outside of books, the Celtics have kicked off their new season (what an opener!), and I got a gaming laptop for my anniversary, so I've been playing a lot of World of Warcraft again. (YOU NO TAKE CANDLE!) And the song stuck in my head is Chaise Longue by Wet Leg. And as promised, here is a cat picture! It's a two-fur-one: Farrokh and Millay are soaking up some rays.
---
Thank you, as always, for joining me each week as I rave about books! I am wishing the best for all of you in whatever situation you find yourself in now. And yay, books! – XO, Liberty ❤️