Sponsored by Vault Comics – the best in Sci-Fi, Fantasy, & Horror Comics!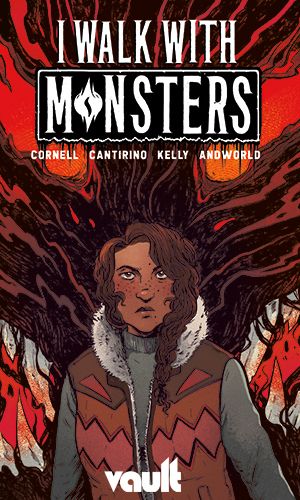 MONSTERS WALK BESIDE US ALL … AND SOMETIMES LURK WITHIN.
In her past, the Important Man took away Jacey's brother. Now Jacey has David, who sometimes transforms into a terrifying beast. Together, they've found a way to live – hunt down those who prey on the vulnerable. But the Important Man is still out there – and Jacey and David are about to run into him again.
By bestselling author Paul Cornell & artist Sally Cantirino! AVAILABLE NOW! www.vaultcomics.com
"Really looking forward to it" – Neil Gaiman, author of The Sandman, American Gods, Anansi Boys, Good Omens, Coraline, and more.
Happy Tuesday, shipmates! Here we are, the last Tuesday in October–how did that happen? Definitely the scariest thing about this month. It's Alex, with some new releases for you to check out, and some news links. I just watched the new Dune film–I braved an early show at the theater–and I'm still processing the sheer scale of the movie. (And also wondering how legible it is if you haven't read the book before.) If you have a chance to watch it, I definitely recommend it, though. If nothing else, it's utterly gorgeous. Stay safe out there space pirates, and I'll see you on Friday!
Let's make the world a better place, together. Here's somewhere to start: https://blacklivesmatters.carrd.co/ and anti-asianviolenceresources.carrd.co
---
New Releases
A colony ship with one thousand people in cold sleep arrives at the Lagos system, but when it's time for these colonists to wake and head for their new home, the first mate discovers some of the colonists are dead instead of merely in suspended animation. Investigator Rasheed Fin is called in to investigate the mysterious deaths and discovers the mystery is far more sinister than a simple malfunction, with a plot that ranges from Lagos all the way back to Sol.
After climate catastrophe has reshaped the world, the countries have finally agreed to stop making new plastics… so that makes the old plastics finally valuable. "Pluckers" who pull plastic trash from the rivers and woods of the so-called "Trashlands" eke out a living. Coral is one such Plucker, desperately saving up the money to rescue her daughter from the terrible conditions of the recycling factories. And when she's not working, she makes art. When a reporter from a city further up the coast arrives, it's an opportunity for Coral to change her life… if she can imagine a better future.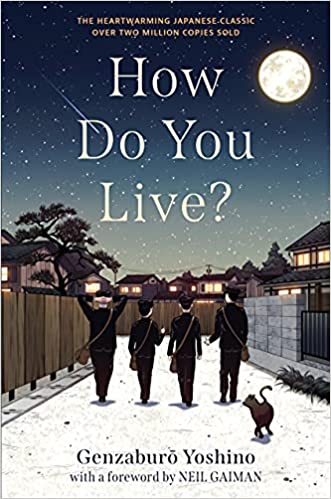 How Do You Live? by Genzaburo Yoshino, translated by Bruno Navasky
Fifteen-year-old Copper is dealing with the death of his father and betrayal by his best friend. Named after Copernicus, Copper looks to the stars for guidance on how he will live his life and what kind of person he wishes to be. Copper's uncle also writes to give him advice and help him grow and find his place in a universe both infinitely large and small.
Three teenagers who travel in very different social spheres in a high school in Los Angeles find themselves thrown suddenly together when aliens land in the city. Pedro is a boy who frequents the local drag bar to escape his difficult home life; Rafa is quiet, shy, and hiding the fact that he's homeless; and Luna is nominally popular, but deeply mourning the loss of her cousin Tasha. When the alien visitor takes the form of Tasha and begins causing havoc throughout the city, the three teens must first survive and then try to save those around them.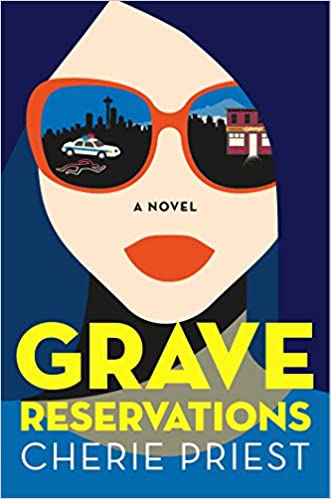 Leda Foley is a struggling travel agent who is also psychic… sometimes. When she's psychically prompted to re-book Detective Grady Merritt onto a different flight, both of them are shocked to find out she actually saved his life after the plane explodes. Grady realizes this is his opportunity to crack a cold case, while Leda sees a chance to close the books on her fiance's unsolved murder.
Zachary Sicario is a master thief who has done his best to retire; he's spent the last ten years in a cottage on the unpopulated highlands. But the world isn't done with him, even if he's done with the world. When a mysterious wasting illness begins to plague him, he can either die quietly or return to his thieving life in order to search for a cure. It's an easy choice, one that takes him to a strange new island steeped in magic.
News and Views
Dune: Denis Villeneuve on Frank Herbert, a director's cut, and Dune Part Two
Jason Sanford on the financial barriers (in this case, obstacles to actually getting paid) that international authors face
The charm of the paranormal cozy: an appreciation
Managing my ever-expanding TBR stack
Why is Frankenstein's monster green?
Afrofuturist and horror writer Tananarive Due: "Invite more Black creators to the table"
10 LA landmarks made even more famous by Hollywood horror flicks
A fantasy blockbuster shot in 2014 is finally being released
On Book Riot
It's Black Speculative Fiction Month, so let's talk Hoodoo
The 17-year-old who invented science fiction
10 must-read new sci-fi books for the fall
Fantasy books with no romance (or very little)
Win a copy of Dust and Grim by Chuck Wendig
This month you can enter to win a Kindle Oasis, a waterproof Kindle Paperwhite, a year of free books, a stack of fall new releases, an audiobook bundle, and $100 to spend on books plus a romance tote bag.
This is the last week to snag some of our limited edition Book Riot merch, celebrating our 10th birthday!
---
See you, space pirates. If you'd like to know more about my secret plans to dominate the seas and skies, you can catch me over at my personal site.