Sponsored by Wattpad Books, publisher of Rest Easy
When heartsore Dee Warrington and eccentric Naya Stephens both find themselves volunteering at Salvation Hill Nursing Home, the sparks are sadly earthbound. But as they slowly unravel the history of a resident at the home together, they find that some friendships can withstand the test of time. Inspired by a true story, Warona Jolomba shares a tale of love and loss, and a bond that forms in the unlikeliest of places.
Welcome back to In Reading Color, a space where we focus on literature by and about people of color.
Before we get to the books, here's a little reminder that this is the last week to get a hold of the limited edition Book Riot anniversary gear. There's a hoodie with the Book Riot logo that is a particularly nice shade of gold, just in case you were wondering.
---
I've mentioned before in another newsletter I write *cough* In the Club *cough* about how science fiction and fantasy (sff) have been foretelling society's inventions and wrestling with societal ills since forever. Now, I'd like to add to that list of duties: carrier of culture. By that, I mean that some sff that is written by authors of color infuses elements from their native folklore, mythology, or religion, thereby becoming a vessel through which that culture can be shown to and experienced by the reader. The increase in authors of color publishing sff has shown just how many different perspectives and new ideas— things that are so central to sff — we've been missing out on.
The books mentioned below combine my adoration of sff with my other love of a good murder mystery. I realized that, although it may be a bit niche, I love a whodunit that has some magical or futuristic elements. I think you will, too.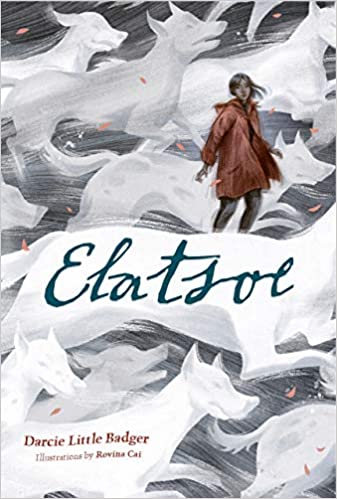 Elatsoe by Darcie Little Badger
Elatsoe, or Ellie, is a high school Lipan Apache girl that lives in an America similar to our own. The only difference is that it has been molded by the monsters, spirits, and magic of Indigenous as well as other cultures. Courtesy of her maternal ancestors, Ellie has the ability to raise the ghosts of dead animals. One day, her ghost dog Kirby warns her of danger. She finds out her cousin has been in an accident and is in critical condition. He passes away in the night. She was told he was in a car accident, but before he fully passes into the spirit world, he visits Ellie in a dream to tell her that he was murdered. He begs her to protect his family from the man that murdered him, a man that lives in the mysterious town of Willowbee. Ellie travels down to Texas to find out what really happened to her cousin.
Side note: I'm actually in the process of reading this for our quarterly group reads book club alongside members of our Insiders' program.
After carrying sleeping passengers for ten years— a necessity for having traveled light years— colony ship Ragtime docks in the Lagos system. As its first mate Shell Campion awakens, she finds things have gone horribly wrong. For one, the A.I. that was meant to be running the ship is running ragged, secondly, and most importantly, people have been murdered. She contacts investigator Rasheed Fin and his artificial partner to figure out what's happened. The only issue is that she's a main suspect, and the one that's been sabotaging the ship and causing deaths is still aboard.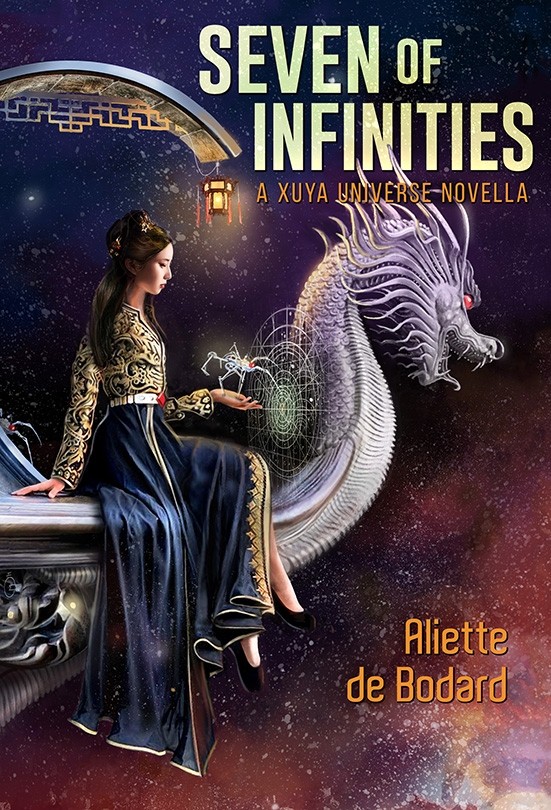 Vân, a poor scholar, and Sunless Woods, a mindship that just so happens to be a master of disguise, previously only knew each other from Vân's poetry club. When a dead body is found in the room of one of Vân's students, the two work together to find the culprit. The journey takes them from teahouses to ascetic havens, and even uncovers secrets they'd prefer stayed hidden.
This is another novella in which De Bodard deftly guides us through the Xuya Universe, a fully imagined and unique world. It, like the others, is part space opera and part mystery, and peppered with details from Vietnamese and Chinese culture. Also, the covers for these are beautiful!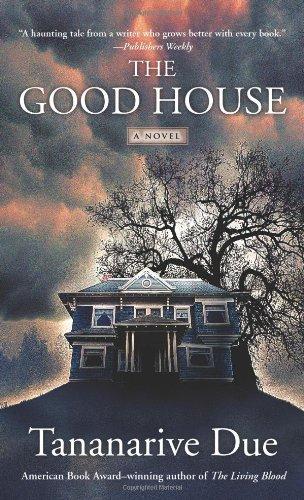 TW: self harm
The Good House was built by a pharmacist in 1907, and passed on to Marie Toussaint, a beloved Creole herbalist and Angela Toussaint's grandmother. Despite its name, the Good House has seen many tragedies. Firstly, Angela's mother took her own life when Angela was still a child. Years later, after divorcing his father Tariq, her son Corey also commits suicide with his father's gun. Years later, as Angela tries to repair her legal practice, she goes back to Sacajawea, Washington where the Good House is to confront her ghosts and demons and find out why there has been so much concentrated tragedy there. Keep in mind that this definitely leans towards horror, like some of Due's other works.
Due's The Between was chosen for Emma Roberts' Belletrist book club pick earlier this month.
A Little Sumn Extra
---
Thanks for reading; it's been cute! If you want to reach out and connect, email me at erica@riotnewmedia.com or tweet at me @erica_eze_. You can find me on the Hey YA podcast with reigning Queen of YA, Kelly Jensen, as well as in the In The Club newsletter.
Until next time,
-E