We're giving away five copies of Go Home, Ricky! by Gene Kwak to five lucky Riot readers!
Enter here for a chance, or click the image below!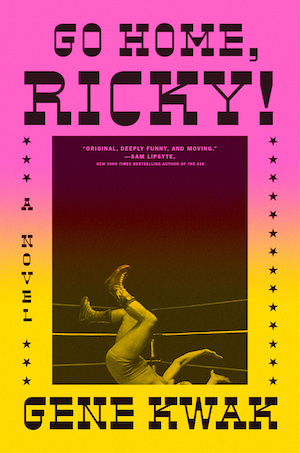 From a rising literary star comes a fresh, satirical novel that Publishers Weekly calls, "[An] acerbic and hilarious hyper-masculine debut."
Semi-pro wrestler Ricky Twohatchet needs one last match before he gets called up to the big leagues. He finishes the calamitous bout with a neck injury, but even worse, an ugly video of him spewing profanities goes viral and gets him booted from the league. Suddenly without a routine, Ricky sets off to learn about his long-absent father, and what he finds will explode everything he knows about who he is.