Sponsored by Inkyard Press.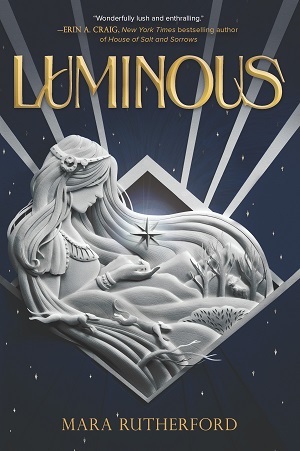 Liora has spent her life in hiding, knowing discovery could mean falling prey to the king's warlock, Darius, who uses mages' magic to grow his own power. But when her worst nightmare comes to pass, Darius doesn't take her. Instead, he demands that her younger sister return to the capital with him. To make matters worse, Evran, Liora's childhood friend and the only one who knows her secret, goes missing following Darius's visit, leaving her without anyone to turn to. To find Evran and to save her sister, Liora must embrace the power she has always feared.
Hey YA Readers!
We're only a few days out from the best holiday of the year, and though horror is perfect for reading all year long, this time of the year makes it especially appealing.
Over the last handful of years, YA anthologies have been abundant, covering so many great topics both in fiction and in nonfiction. Horror short stories have always been part of YA, and they've been anthologized for a long time. It's been nice to see more and more of these collections recognized for their strengths and see new ones popping onto shelves.
These collections are perfect for when you want to read your scares in bite size portions. Maybe you read a couple of stories between trick-or-treaters knocking at your door or you light a candle, put on some atmospheric music, and allow yourself a night of doing nothing but reading a collection start to finish.
Maybe, too, you'll want to pop on one of Book Riot's anniversary celebration tees or sweatshirts to really vibe out.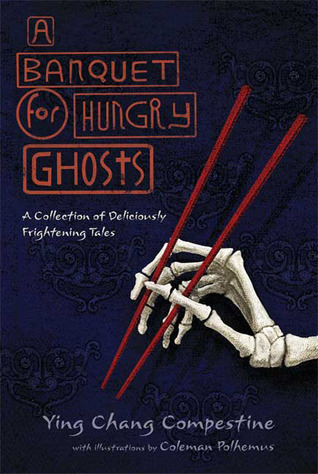 A Banquet for Hungry Ghosts by Ying Chang Compestine, illustrated by Coleman Polhemus
Just optioned for adaptation, this collection of eight short stories plays with Chinese legends and history. In Chinese tradition, if someone dies unjustly or hungry, they come back to haunt the living — while some are satisfied by food, others continue their haunting. The stories in this collection travel through China's history, and each includes a recipe and historical notes for taking the stories off page, too.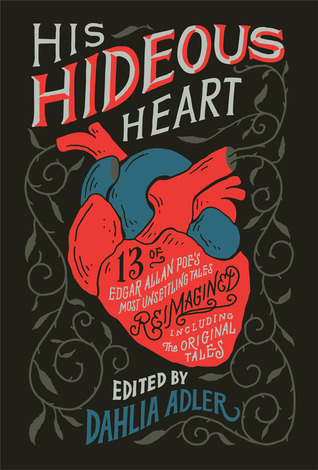 How many ways can Edgar Allan Poe's classic stories be retold? This collection showcases how even some of the most beloved horror tales can take on fresh, clever life. Tiffany D. Jackson, Stephanie Kuehn, Lamar Giles, Tessa Gratton, and Dahlia Adler especially shine, bringing the gothic feel and atmosphere to their stories. Not all of the retellings are horror and this might actually be what makes these stories shine — they can be surprising in their take.
The first half of the anthology features 13 beloved YA authors doing their thing, and the second half includes the original Poe tales.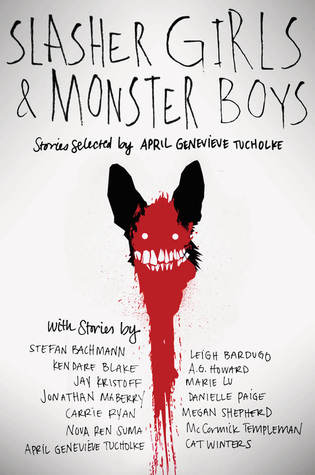 Tucholke edits (and includes one of her own) a really solid short story collection with horror tales for every kind of reader — those who prefer their scares more psychological, as well as those who like 'em a little more gruesome. This is a stellar cast of authors, and some of the creepiest YA short stories you can find.
Slasher Girls & Monster Boys was selected as one of the three first-ever Summer Scares winners in 2019, too.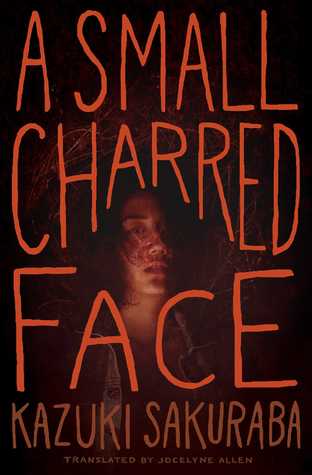 A Small Charred Face by Kazuki Sakuraba and translated by Jocelyn Allen
YA books in translation are rare, and rarer still are short story collections in translation for YA readers. This one checks both boxes and offers a really fresh mythos around vampires. These three loosely connected stories explore the Bamboo, or vampires who thrive off human blood and bamboo. They're from the mountains of China, but when humans begin to invade their homeland, many are forced to see asylum in Japan. The first story follows a Bamboo who rescues a human who then grows up alongside him; the second follows a bamboo and human duo who love to play tricks on people; the final story explores the mythology of the bamboo.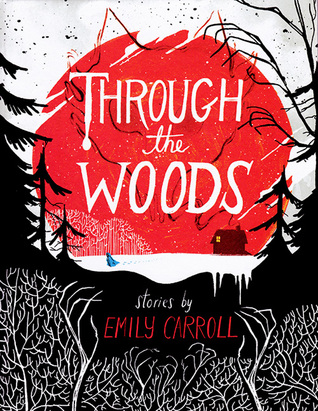 Easily one of the creepiest short story collection in comics, Emily Carroll's art sings alongside her 5 eerie tales. Readers will see familiar horror tropes twisted and reimagined, including a take on "The Green Ribbon" (one of my favorites!). What's especially chilling in this collection is Carroll doesn't always seek out the happy ending . . . or an ending at all.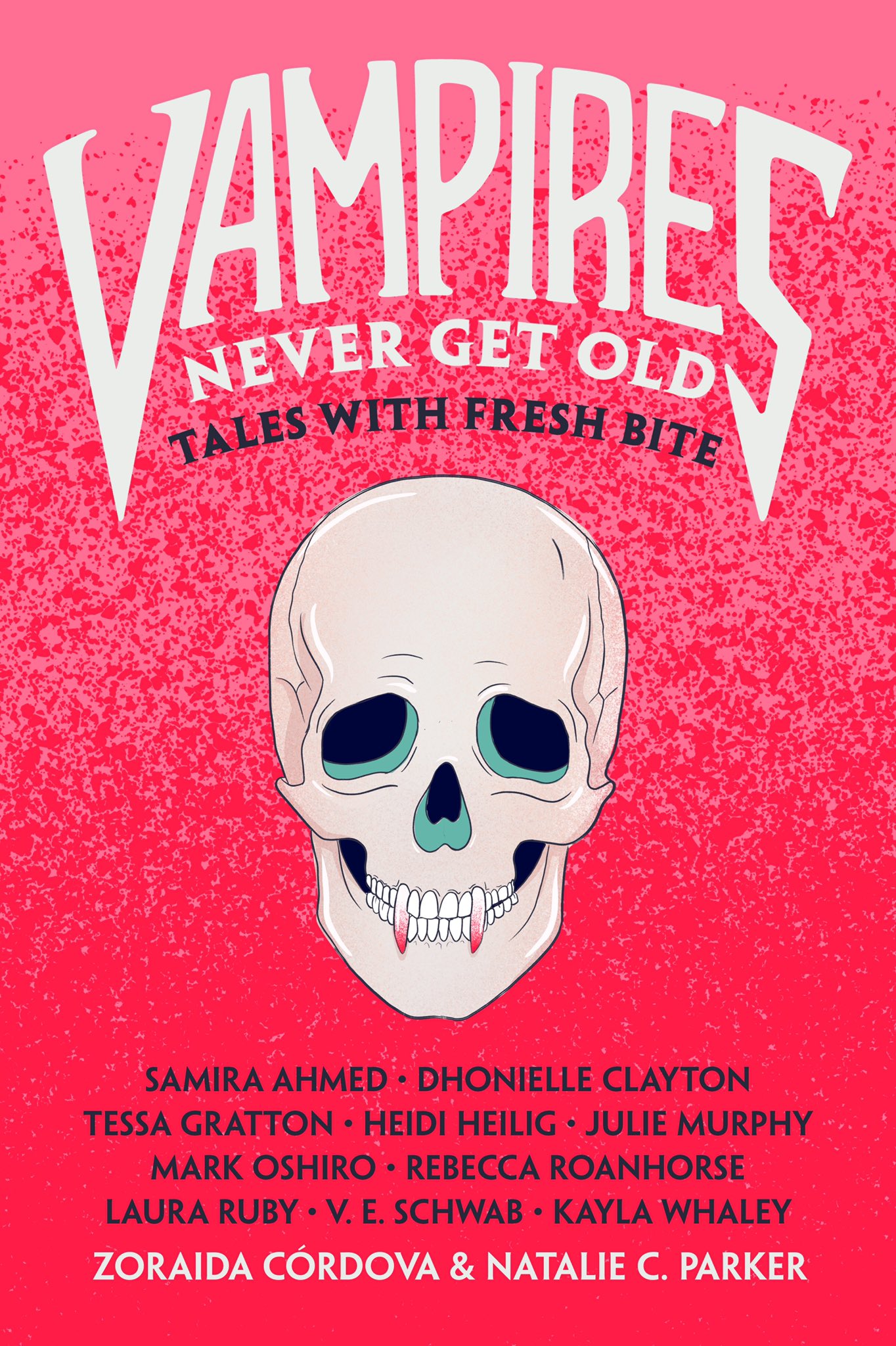 Vampires Never Get Old edited by Zoraida Córdova and Natalie C. Parker
The pink cover gets me every single time. This one's next on my own TBR, and I'm so eager to dive into eleven vampire stories that give these creatures even more fresh spins. Among the knock-out contributor list are Victoria Schwab (her short story in this one is being adapted!), Laura Ruby, Samira Ahmed, Mark Oshiro, and more. Not only does this promise some chills but also some laughs — and frankly, I think finding that balance of horror and humor is just what I'm needing now.
---
I hope your week is full of more treats than tricks, and I'll see you again on Thursday with your YA book news and new books.
Until then, happy reading!
— Kelly Jensen, @heykellyjensen on Instagram.
(psst: did you know both (Don't) Call Me Crazy and Body Talk, my two most recent anthologies, are on sale for the low price of $2 this month in ebook format? Now you do!).