Sponsored by Choose Your Own Adventure for Middle Readers featuring 23 Endings.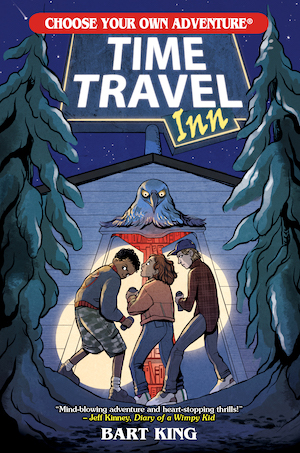 Your wacky grandmother Dolores disappears into thin air and you and your family suddenly become the caretakers of her motel – Time Travel Inn – in rural Wisconsin. When you arrive from Florida, you begin to investigate immediately. It does not take long to figure out that the inn is an epicenter for time travel research gone very, very wrong. Written by well-known humor author, Bart King, who has published many bestselling children's titles, Bad Dad Jokes (That's How Eye Roll) and The Big Book of Spy Stuff, with nearly 1 million books in print.
Hi Kid Lit Friends!
Today let's head to the ocean and explore the gorgeous picture books set in the sea! I just love how each of these illustrators depict the water in their own unique way.
The Old Boat by Jarrett Pumphrey and Jerome Pumphrey
I adore this book by brothers Jarrett Pumphrey and Jerome Pumphrey. Their debut picture book, The Old Truck, was one of my favorite picture books of 2020. The illustrations, created with hundreds of hand carved stamps, are the inspiration for a gorgeous new collection of kids bedding and decor for West Elm. In The Old Boat, a young boy and his boat set off on adventures, but as he gets older he sees more and more trash and pollution in the ocean and the man and his old boat find a new purpose.
This wonderful book follows one of the most powerful pirates in history: a woman who was born into poverty in Guangzhou, China, in the late 1700s. When pirates attacked her town, Zheng Yi Sao agreed to marry the captain if she got an equal share of his business. He agreed, and she took command of his fleet when he died six years later. Over the next decade, the pirate queen built a fleet of over 1,800 ships and 70,000 men. I thought this book was fascinating!
This gorgeous book won the Caldecott Medal, and I love everything about this story. The story of a lighthouse keeper and his family is one that is sure to enchant all readers. We watch the seasons pass and supplies come in and icebergs float by. We observe them living in all types of weather. The end is filled with two pages of information about the research for the book. This book is a true treasure!
Hope at Sea by Daniel Miyares (November 9, 2021, Anne Schwartz Books)
This book is a feast for the eyes and filled with so many wonderful and beautiful details. The story begins with Hope, a young girl who loves her father's stories about his voyages at sea. When her father sets off on his 19th-century merchant vessel, Hope can't help but get on board as a stowaway and faces the truth about the ocean: it is both irresistible AND terrifying!
Sail Away by Langston Hughes, illustrated by Ashley Bryan
This gorgeous compilation of poems from the great Langston Hughes is paired with stunning cut-paper collage illustrations by Ashley Bryan. I loved reading more of Hughes's poems inspired by the sea, and there is no better illustrator to accompany those poems than Mr. Bryan, who has lived more than half his life on a small island in Maine. (I've visited him there!) This book is a treasure!
---
What are you reading these days? Let me know! Find me on Twitter at @KarinaYanGlaser, on Instagram at @KarinaIsReadingAndWriting, or email me at KarinaBookRiot@gmail.com.
Until next time!
Karina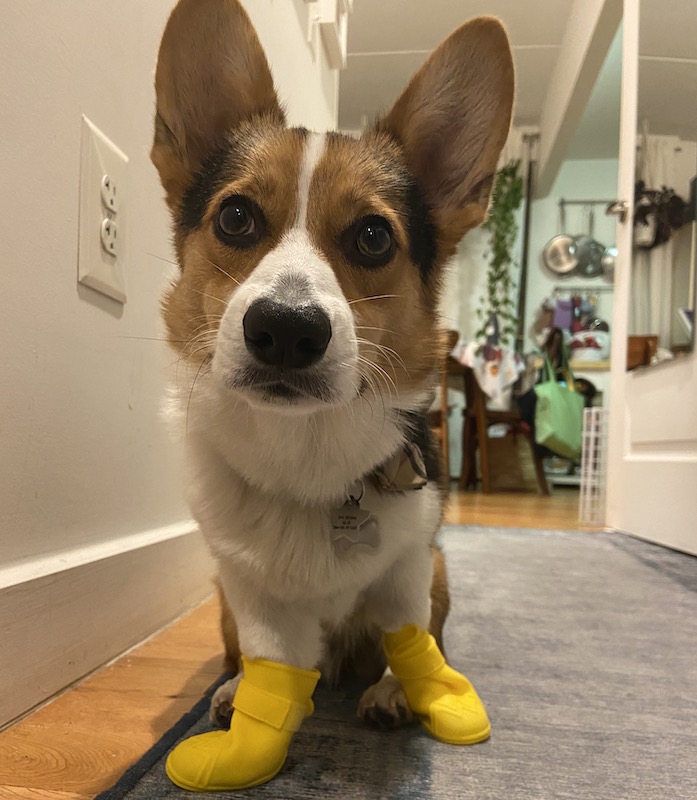 *If this e-mail was forwarded to you, follow this link to subscribe to "The Kids Are All Right" newsletter and other fabulous Book Riot newsletters for your own customized e-mail delivery. Thank you!*