Sponsored by Henry Holt & Co.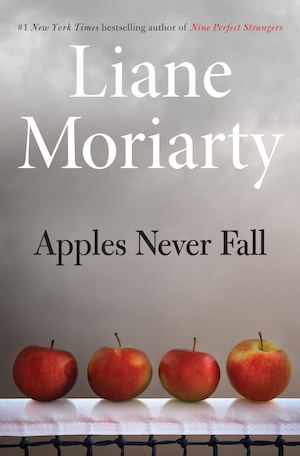 tk
Ursula K. Le Guin Prize for Fiction to Launch in 2022
Ursula K. Le Guin's estate is launching a new literary award. The award will honor, as Le Guin described in her 2014 acceptance speech for the National Book Foundation medal for distinguished contribution to American letters in 2014, "the voices of writers who can see alternatives to how we live now, can see through our fear-stricken society and its obsessive technologies to other ways of being, and even imagine real grounds for hope." The Ursula K. Le Guin prize for fiction will be awarded for the first time a year from now, on October 21st, which also happens to be Le Guin's birthday. While Le Guin died in 2018, Theo Downes-Le Guin, her son and literary executor says that he hopes the prize would "provide meaningful help and recognition to writers who might otherwise not receive it." Le Guin was author of 21 novels, 11 volumes of short stories, 4 collections of essays, 12 children's books, six volumes of poetry, and more. She was the winner of six Nebula awards, eight Hugo awards, and the Science Fiction and Fantasy Writers of America's Grand Master award.
Here's a First Look at Lessons in Chemistry, a Novel That's Already Been Optioned by Brie Larson
Bonnie Garmus' upcoming debut novel Lessons in Chemistry is already getting a lot of buzz. In fact, it will soon be an Apple TV+ series starring and executive produced by Brie Larson (Captain Marvel). Although the novel doesn't hit shelves until April 5, 2022, you can get a first look at the cover and details of the story here.
Rainbow Rowell Announces a Short Story Sequel to Fangirl
If you read Rainbow Rowell's Fangirl and have been wondering what Reagan has been up to, you're in luck! Yesterday on Instagram, Rowell announced that she has written a new Christmas short story that checks back in on what Regan's been doing, several years later. In her post, Rowell wrote, "Fangirl manga had me really missing Reagan and wondering what she was up to. So I wrote a short story about her! This is a Christmas romance set during the last year. (Reagan is very grown up!)" The short story, entitled "If the Fates Allow," will be available on Amazon starting on November 18th. The short story will be free for Amazon Prime members and $1.99 for non-members. Rowell promises, "If you haven't read Fangirl, don't worry about it. You don't have to read it for the short story to make sense."
Beloved Illustrator Jerry Pinkney Dies at 81
Jerry Pinkney, beloved author and illustrator, has died at the age of 81. Pinkney is the author and illustrator of over 100 books for children and adults, winner of five Coretta Scott King Awards, a Caldecott Medal, and a Horn Book Award, among many other honors.