Sponsored by Bad Girls Never Say Die by Jennifer Mathieu with Fierce Reads.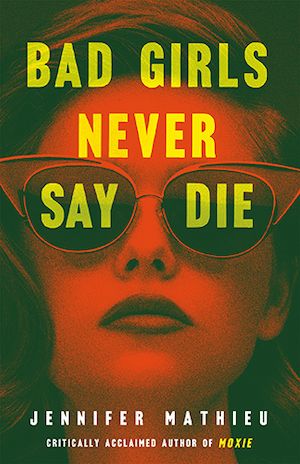 From the acclaimed author of Moxie comes a gripping gender-flipped reimagining of The Outsiders that explores the deep bonds of female friendship and what it takes to be a "bad girl." Evie Barnes and her friends are bad girls. Above all else, they protect their own against the world. So when Evie is saved from a sinister encounter by a good girl from the "right" side of the tracks, every rule she's always lived by is called into question. Now she must redefine what it means to be a bad girl and rethink everything she knew about loyalty.
Welcome to Read This Book, a newsletter where I recommend one book that you should add to your TBR pile or nightstand or hidden stack under the bed, right away!
When I was young-ish, I used to sneak in Jackie Collins' novels under my school desk and read them during class. I couldn't get enough of the tensions, the power plays, and the heroines, always the heroines, fighting the odds.
Fast forward a couple of years. I discovered Eve Babitz. Dabbling primarily in her non-fiction she had a similar but also very distinct sharp voice like Collins'. There was just something about that 'insider looks at inside' perspective that had me captivated.
So my next pick for all you is a book that feels like a love child of the above two authors' works. It gives the inside picture of Los Angeles and the Hollywood scene with sharp wit and commentary and an understanding of what it means to be part of both.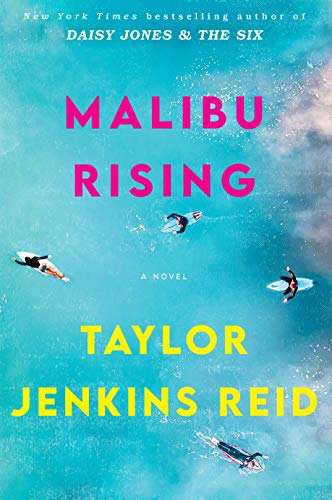 How do you fall in love with a Taylor Jenkins Reid novel? You remember what you are getting: a delicious story, dynamic characters, and drama.
Malibu Rising, as one can guess, is set around Malibu Beach in Los Angeles, California. It brings to life one of the most beautiful places that the West Coast has to offer and that is the Pacific Coast Highway (PCH).
Told in dual timelines, we follow Mick and June who set out to accomplish their dreams of fame and the money it brings along with it. And the second is the story of their four children- Nina, Jay, Hud, and Kit- and how their fates have played out.
The story begins at Nina's house with everybody getting ready for the annual party that Nina hosts. When I say everybody, I mean the entirety of Hollywood and then some. But the four siblings are fighting their own battles on the day of the party with infidelity, illness, secrets about love, and coming to terms with their identity. The pot comes to a boil when all four of these tensions find themselves facing each other at the party along with their pasts, all threatening to alter the course of the life they have made for themselves.
That's all you should know about the plot before you dive in because, in my opinion, that's the best part of this book, trying to pace yourself to find out what happens next. Taylor Jenkins Reid is a masterful storyteller. As someone who lives in perpetual awe of the PCH, for me, she makes it come to life. Her movement from one sentence to another is incredibly fluid, so much so that you feel like you are living in the story, and not just reading it. If you are looking for a good fast read similar to The Nest, then consider picking this up. Pair it with our 10 year anniversary, limited-edition merch line from bookriot.com/merch, and a drive down the coast.
So how do you fall in love with a Taylor Jenkins Reid novel? You remember what it's like to simply read a good story and dive right in.
---
Come tell me what you thought of the pick on Twitter @JavedNusrah.
Happy Reading!
Nusrah