Sponsored by Bad Girls Never Say Die by Jennifer Mathieu with Fierce Reads.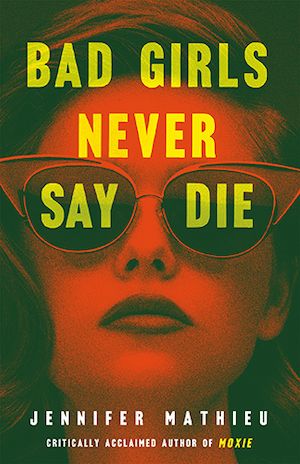 From the acclaimed author of Moxie comes a gripping gender-flipped reimagining of The Outsiders that explores the deep bonds of female friendship and what it takes to be a "bad girl." Evie Barnes and her friends are bad girls. Above all else, they protect their own against the world. So when Evie is saved from a sinister encounter by a good girl from the "right" side of the tracks, every rule she's always lived by is called into question. Now she must redefine what it means to be a bad girl and rethink everything she knew about loyalty.
Welcome to In The Club, a newsletter of resources to keep your book group well-met, well-read, and well-fed.
Friends! Have you been keeping up with Only Murders in the Building? Last week I told myself that I would only watch again once all the episodes were in. Those cliffhangers really irk my soul. Naturally, I watched it anyway and found myself, once again, being upset at those credits rolling. A part from that, though, Jane Lynch in last week's episode was *chef's kiss*. I mean, she's always wonderful in everything she's in, but her role in this show! Plus, that whole gag about hip motions was sending me. By the time this newsletter comes out, the finale will have aired. We'll talk more about who killed Tim Kono then. In the meantime, don't forget to get your Book Riot 10th anniversary schwag that's only available for a short time!
Now, on to the club!
---
Nibbles and Sips
I had some drunken noodles for the first time the other day, and let me tell you, they slap. Like many Thai dishes, fresh basil is center stage in the flavor profile. Many add chicken or shrimp, but the tofu I had with mine was delicious. Just make sure your noodles are extra t h i c c. Pai leads us to glory.
SN: the picture is from a different site.
---
For When You Want a Little Turbulence
…but don't want to crash. Know what I mean? Here are some interesting thrillers by women to shake you up a little.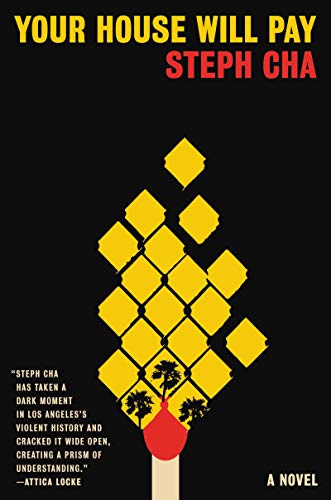 Learning about the story that inspired this made my blood boil. Grace Park's family, despite the sheltered life her Korean immigrant parents have afforded her, is broken. Shawn Matthews deals with a disjointed family as well. One that suffered the murder of his teenage sister in 1991. When Grace's mother is shot in a drive-by, Shawn must provide an alibi. Although he's eventually cleared, he begins to wonder about his cousin Ray's involvement, and Grace starts to realize why her sister Miriam hasn't spoken to their mother in years.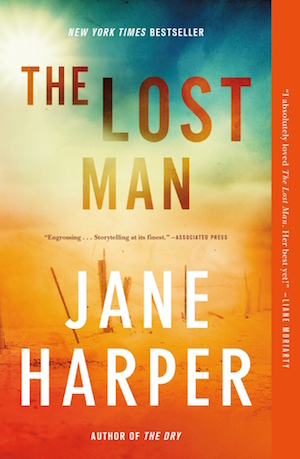 Here, three brothers manage land in Queensland so vast there are hours between each of their houses. One of the brothers, Cam, never comes home one day and is later found on the stockman's grave— an old landmark associated with local ghost stories— with his keys neatly placed in the front seat of his car. Cam is thought to have taken his own life, but the unsettling dynamic amongst those in his household as well as family secrets seem to suggest otherwise. Jane Harper always seems to write the Australian settings she uses as other characters, and this one helps to push themes of isolation, which serves to amplify the family drama.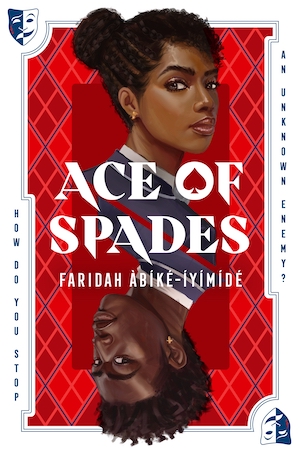 This YA novel falls under what the kids call dark academia and secured its twenty one year old author a seven figure book deal. Gen Z just being built different is a reality I often discuss, and clearly, Àbíké-Íyímídé is no exception. It follows head girl Chiamaka and the talented Devon —the only two Black students at a prestigious and very white high school— as they contend with an anonymous texter known as Aces. Aces is hellbent on exposing everything Chiamaka and Devon want to keep secret and takes their torture of the two students quite far in this queer novel that explores systemic racism with echoes of Gossip Girl.
Suggestion Section
---
I hope this newsletter found you well, and as always, thanks for hanging out! If you have any comments or just want to connect, send an email to erica@riotnewmedia.com or holla at me on Twitter @erica_eze_ . You can also catch me choppin' it up with Kelly Jensen on the Hey YA podcast every couple of weeks. I also write the new newsletter In Reading Color that focuses exclusively on literature by people of color. It's out every Tuesday.
Until next week,
-E