We're giving away five copies of The Troubled Girls of Dragomir Academy by Anne Ursu to five lucky Riot readers!
Enter here for a chance, or click the image below!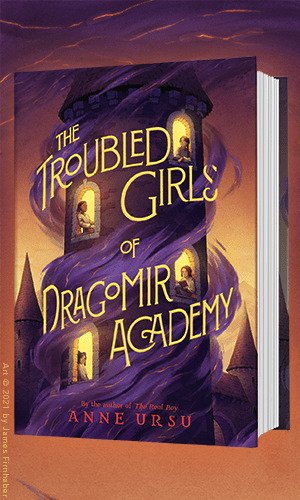 After Marya makes a terrible mistake, she receives a letter from Dragomir Academy—a mysterious school for wayward young girls. Soon she is a hundred miles from home, surrounded by girls she's never met.
Dragomir Academy promises Marya and her classmates a chance to make something of themselves in service to one of the country's powerful sorcerers. But as they learn how to fit into a world with no place for them, they begin to discover things about the magic the men of their country wield, as well as the things that threaten the precarious balance of their society.