Sponsored by Hachette Books.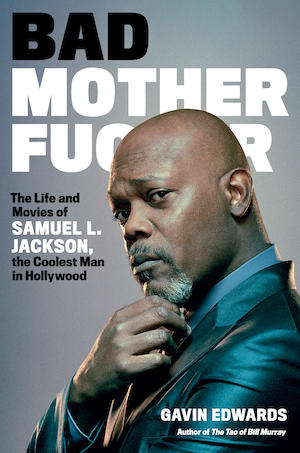 A fascinating exploration and celebration of the life and work of the coolest man in Hollywood, Samuel L. Jackson—from his star-making turns in the films of Spike Lee and Quentin Tarantino to his ubiquitous roles in the Star Wars and Marvel franchises, not to mention the cult favorite Snakes on a Plane. Featuring a delectable filmography of Jackson's movies along with newly reimagined movie posters for many of Jackson's greatest roles, this book is the perfect addition to the shelf of any film buff.
Happy Tuesday, my little book fans! It's time new books! This Tuesday's awesome new releases include Oh William!, the new novel by Elizabeth Strout and Nothing But Blackened Teeth by Cassandra Khaw, a great horror novella. (If you like scary house stories, you'll want to pick it up!) I'm also looking forward to reading Nina Simone's Gum by Australian musician Warren Ellis.
And speaking of today's great books, for this week's episode of All the Books! Tirzah and I discussed Flowers for the Sea, This Is Our Rainbow, The White Ship, and more.
And now, it's time for everyone's favorite gameshow: AHHHHHH MY TBR! Here are today's contestants: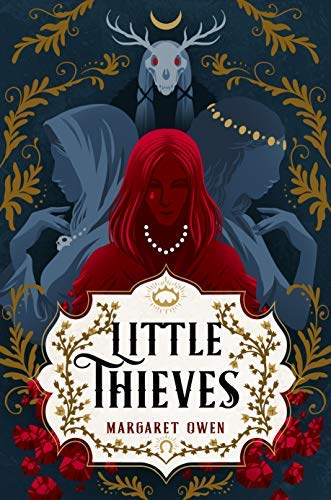 I talked about this on All the Books a couple weeks ago but then the release date got moved, so I am going to mention it again here, because it's one of the best fantasy books of the year! It's a a somewhat-retelling of the fairy tale The Goose Girl. Vanja, a young woman who was raised by Fortune and Death, became a servant and while in the employ of the princess, stole her magic necklace. Now Vanja appears as the princess, and while attending swanky events, she's pulling off robberies to get enough money to split town. But when the princess's betrothed and a hunter looking to get to the bottom of the crimes both show up, she thinks she's got real trouble on her hands. But then a curse is placed on her where she starts to grow rubies on her face, and THAT is real trouble. This book is so inventive and fun and I loved it to pieces! (CW for child abuse and neglect, attempted assault, and violence.)
Backlist bump: The Merciful Crow (The Merciful Crow Series Book 1) by Margaret Owen
And this is a really fun middle grade novel set in an alternate Egyptian universe. Ash is a regular kid growing up in Egypt, except for the part where he has a mentor who is training him for a secret purpose. On the eve of his twelfth birthday, he finds out what that is—to compete to be the protector of the prince. The contest is deadly, five days of dangerous tests, each overseen by a different Egyptian god, and not everyone will survive. But does Ash, who has been preparing for this moment all his life, have what it takes to become the Shadow Prince?
Backlist bump: Tristan Strong Punches a Hole in the Sky by Kwame Mbalia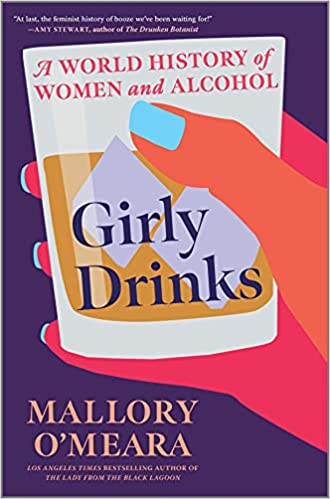 And last, but not least, a fun feminist look at women and the vital roles they played in the history of alcohol throughout the world. From the ancient Sumerian beer goddess Ninkasi up to the 20th century, O'Meara has created a fascinating look into what is historically depicted as a man's enterprise. This is perfect for people who love to learn about rarely discussed history! (Full disclosure that Mallory is a friend of mine, but I promise the book is awesome regardless.)
Backlist bump: The Lady from the Black Lagoon: Hollywood Monsters and the Lost Legacy of Milicent Patrick by Mallory O'Meara
On your mark…get set…add to your TBR!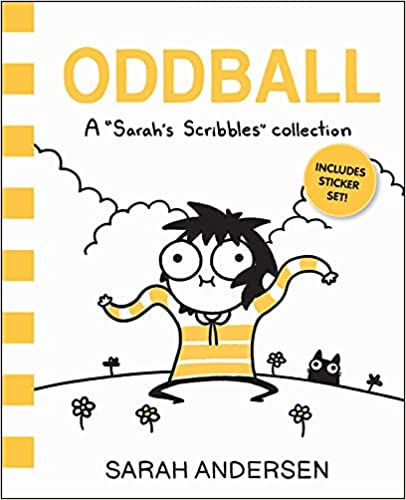 I would be remiss not to point out that the amazing Sarah Andersen has another hilarious collection coming out, just in time for holiday shopping! Her delightful comics about being an introvert, owning cats, reading books, and more, are one of my very favorite things about the internet, and this might be the best collection yet. Also, be sure to check out her new comic, Cryptid Club, and don't miss her amazing vampire/werewolf romance graphic novel, Fangs!
Backlist bump: Adulthood Is a Myth: A Sarah's Scribbles Collection by Sarah Andersen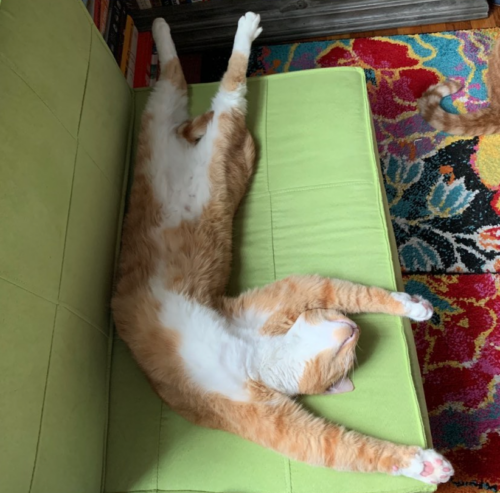 This week: I'm currently reading Havana Year Zero by Karla Suárez, translated by Christina MacSweeney and I'm still working on The Book of Death in the Agent Pendergast series from Preston and Child. Outside of books, I have been rewatching Succession in preparation for the new season, and the song stuck in my head is In Luv With U by Finn. And as promised, here is a cat picture! As usual, Zevon is his relaxed self.
---
Thank you, as always, for joining me each week as I rave about books! I am wishing the best for all of you in whatever situation you find yourself in now. And yay, books! – XO, Liberty ❤️