Sponsored by Yume by Sifton Tracey Anipare, published by Dundurn Press.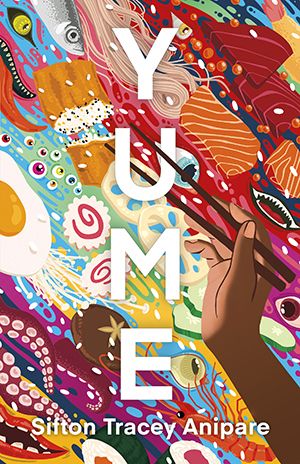 As Cybelle struggles with the ostracism she faces daily teaching English in Japan, she gets caught in a supernatural clash between the yokai in a dreamworld spilling onto the streets of Osaka and Kyoto. Faced with these out-of-control demons, Cybelle must figure out what is real and, more importantly, what she really wants … before her life spirals out of control altogether. A debut urban fantasy perfect for readers of N.K. Jemisin and S.A. Chakraborty, Yume is imbued "with empathetic characters, terrifying monsters, and a cinematic feel" (Richard Ford Burley).
Happy Tuesday, shipmates! It's Alex, with another round of new releases for you in this glorious mid-October. I am super excited about several books this week. Thanks to the weather getting colder, I've had to move my plants inside, and now my cats are mad at me because they're taking up one of the best windowsills in the house. Life's unfair when you're a kitty cat, I guess. Stay safe out there, space pirates, and I'll see you on Friday!
Let's make the world a better place, together. Here's somewhere to start: https://blacklivesmatters.carrd.co/ and anti-asianviolenceresources.carrd.co
---
New Releases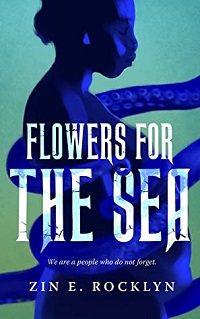 Iraxi is a commoner who is ostracized even among the lowest of the low because she refused the advances of a prince and because she's pregnant and alone. In any society her situation would be difficult, but in this ark that carries survivors over a flooded kingdom, her struggle to survive is desperate. Worse, the child she carries may be more than human, and the her fate promises both darkness and power.
After exposing the depredations of the Ascendance, former agent of the First House Elyth is on the run. She wishes she could put it all behind her, but she's soon cornered and… offered a deal instead of punishment. If she agrees to explore a mysterious new planet that seems to have appeared from nowhere, all of her sins will be forgiven. Wanting to live, Elyth agrees to join the team of explorers, but she quickly discovers this new world is conscious, and it very deliberately wants all of them dead.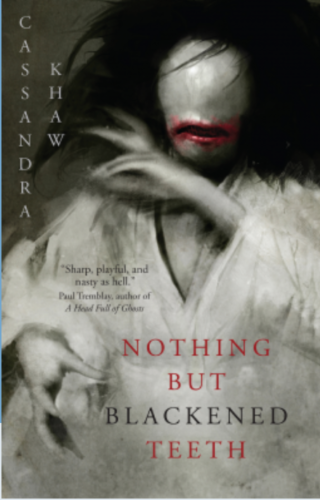 A group of friends decides to get their thrills by partying in an abandoned Heian-era mansion, one whose foundations rest on the bones of a bride and whose walls are filled with the girls who were sacrificed to follow her into death. While a late night with lots of alcohol starts revealing dark secrets among the friends, the house's lonely, hungry ghost comes calling.
Reynevan has been given a secret and dangerous mission by the Hussite leaders, forcing him to come out of hiding and head for Silesia. On the way, he still needs to find revenge for his brother's death and discover the location of his vanished lover.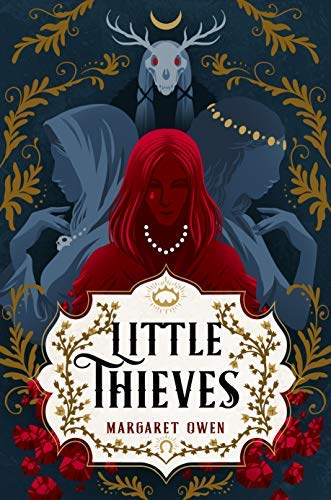 Vanja was the dutiful servant to a princess until a year ago, when her adopted mothers–Death and Fortune themselves–demand she pay them back for all the care they've given her. She must take the princess's place using a string of enchanted pearls… but she wants to steal her own life back, becoming a jewel thief and stealing from the nobles she rubs elbows with by day. One theft away from freedom, she crosses yet another god and is cursed. She has two weeks to break a curse and make her getaway, with a detective on her tail and the princess's sinister fiance complicating her life.
Lieutenant Iari finds herself in charge of a murder investigation where there's only one suspect–a decommissioned battle mecha that cannot possibly have committed the crime. But she's not the only one on the case; Gaer, an ambassador who is actually a spy, is also investigating. The truth they find is deeper and more dangerous than a simple malfunction.
News and Views
The science behind Destiny 2's Lorentz Driver weapon
Under your skin: the horror of the inexplicable
Workers at Pathfinder publisher Paizo have announced the formation of the United Paizo Workers union
Why body horror is such an evocative tool in storytelling (CW for discussions of ableism and miscarriage)
I will never be over how astoundingly terrible the title of this actual movie that has an actual trailer (that looks pretty good!) is
On Book Riot
Best books about first contact with aliens
Stand by me: 9 familiars/animal companions in literature
The danger–and necessity–of paranoid reading
Studio Ghibli's other director: a read-alike guide to the films of Isao Takahata
The Girl Who Drank the Moon is about questioning the status quo
This month, you can enter to win a Kindle Oasis, a waterproof Kindle Paperwhite, a year of free books, a stack of fall new releases, an audiobook bundle, and $100 to spend on books plus a romance tote bag.
Book Riot is 10 years old this month! Celebrate with limited edition merch, including a cozy Book Riot hoodie perfect for fall reading.
---
See you, space pirates. If you'd like to know more about my secret plans to dominate the seas and skies, you can catch me over at my personal site.