Sponsored by Welcome Back, Maple Mehta-Cohen by Kate McGovern.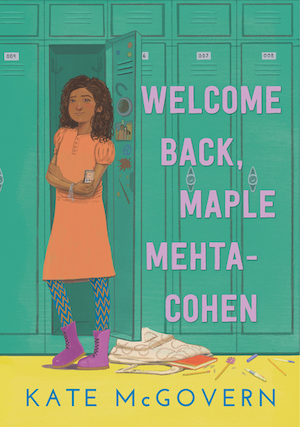 Maple Mehta-Cohen has been keeping a secret: she can't read all that well. She has an impressive vocabulary and loves dictating stories into her recorder—especially the adventures of a daring sleuth who's half Indian and half Jewish like Maple herself—but words on the page just don't seem to make sense to her. Despite all Maple's tricks to hide her reading troubles, her teacher is on to her, and now Maple has to repeat fifth grade. Maple is devastated—what will her friends think? Will they forget about her? An engaging read for anyone who has ever felt different.
Hi Kid Lit Friends,
Before we get to the books, did you know it's Book Riot's tenth anniversary? Go to bookriot.com/merch to check out some great new merchandise, available only this month!
---
Childhood is filled with ups and downs and so many feelings! The world can be a confusing place, and I'm so thankful there are so many beautiful picture books that talk about feelings and what it's like to live in a complicated world.
Jenny Mei is sad, and her best friend watches Jenny as she makes people laugh and shares her orange and gives compliments. When Jenny is sad and having a bad day, her friend knows that she needs to wait and be a good listener so they can kick a rock together and buy popsicles to share. Sometimes, when a friend is sad, the best thing to do is to be there "for fun and not-fun and everything in between."
Harpreet Singh likes to match his patkas to his mood: red when he needs courage, yellow when he feels sunny, and pink when there's something to celebrate. But when Harpreet and his family move across the country, he only wears white patkas, a sign that he felt shy, and doesn't want to be seen. Will Harpreet be able to adjust his new life, make new friends, and start wearing his colorful patkas again?
Milo Imagines the World by Matt de la Pena, illustrated by Christian Robinson
Every month, Milo gets on the subway with his big sister. He always has a notebook in hand, and he likes to imagine and draw what the lives of his fellow passenger riders are like. He imagines that the man doing a crossword is going home to his mewing cats and burrowing rats. He imagines a boy in a suit with brand new sneakers lives in a castle with a butler, two maids, and a gourmet chef. But when Milo finds the boy getting off at the same stop he is getting off of, and heading to the same place he's heading to, Milo reimagines all the pictures he made on the train.
If You Miss Me by Jocelyn Li Langrano (10/19/21, Scholastic)
Charlie loves her grandma and they spend all of their time together, but when Charlie's family moves out of the city, she sees Grandma less and less. Her grandma tells her that when Charlie misses her, to look at the moon and Grandma will do the same. But when Grandma passes away, Charlie is too sad to do anything, until the spring concert when she sees a sign that Grandma is always with her.
Little Messy Marcy Su by Cherie Fu, illustrated by Julie Kwon (11/30/21, Little Brown)
In this funny picture book, Marcy Su can't help but make a mess— it's just how she rolls. But when her mom asks her to make her proud by cleaning up the mess, Marcy Su goes into action. She does the laundry and vacuums and takes a bath, but while her room is getting clean, the rest of the house is only getting messier as Marcy knocks down flower vases and leaves the bathtub water running in her haste to clean up her space.
---
I need to correct an error on my part in the last newsletter. In my blurb of The Beatryce Prophecy by Kate diCamillo, I incorrectly stated that a baby was dropped off on the stoop of the monastery the Order of the Chronicles of Sorrowing. In actuality, the girl is found in a stall by one of the brothers in the Order of the Chronicles of Sorrowing. Please accept my apologies for the error!
What are you reading these days? Let me know! Find me on Twitter at @KarinaYanGlaser, on Instagram at @KarinaIsReadingAndWriting, or email me at KarinaBookRiot@gmail.com.
Until next time!
Karina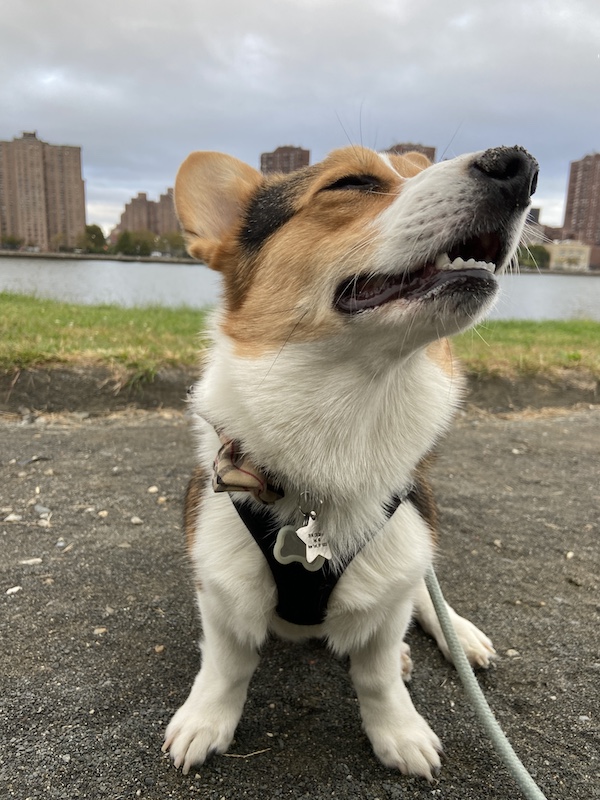 *If this e-mail was forwarded to you, follow this link to subscribe to "The Kids Are All Right" newsletter and other fabulous Book Riot newsletters for your own customized e-mail delivery. Thank you!*