Sponsored by An Illustrated Book of Loaded Language by Ali Almossawi.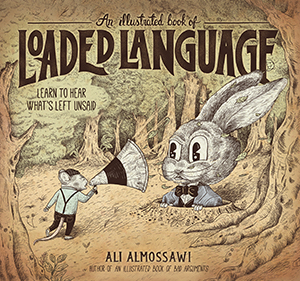 In this adorably illustrated book, old Mr. Rabbit is your guide to these and many more examples of loaded language. He mines real reporting (by respected and rogue media alike) to unmask rhetoric that shifts blame, erases responsibility, dog-whistles, plays on fear, or rewrites history—subtly or shamelessly. It takes a long pair of ears to hear what's left unsaid—but when the very notion of truth is at stake, listening for "spin" makes all the difference.
Happy Friday, nonfiction readers of all kinds! My day job outside of Book Riot is doing communications for a public library system. Working in a library absolutely destroys my TBR… there are just so many books to grab! This week I finally had to just declare bankruptcy and return (almost) everything, trying to reset my TBR pile so it feels less overwhelming. It's actually pretty liberating!
It's been a few weeks since I shared news from the world of nonfiction, so this week I have three stories I think are interesting (and have some ties to much bigger conversations happening in the world of true stories). Here they are: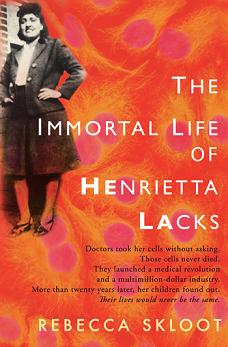 Members of the Henrietta Lacks family have sued a biotech firm for using her cells for scientific research without permission. If you're not familiar with the story of Henrietta Lacks, do yourself a favor and go get a copy of Rebecca Skloot's The Immortal Life of Henrietta Lacks. Read it, and then check out this story, which explains why her estate is suing Thermo Fisher Scientific for commercializing the HeLa line – with hints of more lawsuits on the way. This should be a fascinating story to watch develop.
Chef Elizabeth Haigh's cookbook has been withdrawn from publication following accusations of plagiarism. Bloomsbury Absolute withdrew the book from publication after Sharon Wee posted about her plagiarism accusations in Instagram earlier this month. Other chefs and recipe creators have also stepped forward. The linked article from Eater shares notable passages and explores some of the thorny issues around cookbook authorship and the discussions this incident has prompted about "the genealogy of recipes and the responsibilities and pressures of cultural representation in the cookbook world." It's a great read!
All hail Stephen Colbert for "spoiling" the latest Trump administration memoir. In his monologue earlier this month, Colbert revealed all of the juiciest bits in I'll Take Your Questions Now, a new memoir by former White House press secretary Stephanie Grisham. During her time as press secretary, Grisham never actually held a press conference so… I'm happy there's no reason to actually give her any money. Blech, let's move on.
Weekend Aspirations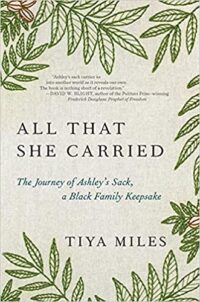 ---
For more nonfiction reads, head over to the podcast service of your choice and download For Real, which I co-host with my dear friend Alice. If you have any questions/comments/book suggestions, you can find me on social media @kimthedork. Happy weekend!