We're giving away twenty copies of Welcome Back, Maple Mehta-Cohen by Kate McGovern to twenty lucky Riot readers!
Enter here for a chance, or click the image below!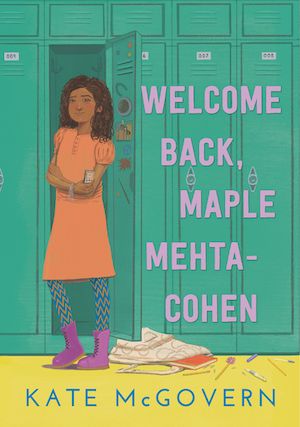 Maple Mehta-Cohen has been keeping a secret: she can't read all that well. She has an impressive vocabulary and loves dictating stories into her recorder—especially the adventures of a daring sleuth who's half Indian and half Jewish like Maple herself—but words on the page just don't seem to make sense to her. Despite all Maple's tricks to hide her reading troubles, her teacher is on to her, and now Maple has to repeat fifth grade. Maple is devastated—what will her friends think? Will they forget about her? An engaging read for anyone who has ever felt different.