Sponsored by Sankofa, an Amazon Books Editors' Pick.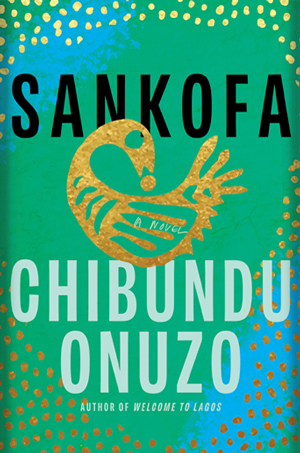 If you read just one book this month, the Amazon Book Editors recommend Sankofa by Chibundu Onuzo. With wit, humor, and heart, Onuzo spins a page-turner of a woman in search of her past. Searching through her mother's belongings one day, Anna finds clues about the African father she never knew. Anna discovers that he eventually became the president—some would say dictator—of a small nation in West Africa. And he is still alive. Now to discover herself, she must find him. Read what happens next, order it now on Amazon.
How are things going, Book Friends?
Me? I've been watching the latest episodes of The Baby-Sitters Club, so I'm in a pretty good mood. Seriously, if you haven't watched this show yet, yes, it's good. I know everyone's talking about Squid Games, but I'm here to tell you about The Baby-Sitters Club season 2. Yes, it's for everyone.
Now, I've got tons of other book things to share with you.
But before we get into that, correction to Monday's newsletter: Emery Lee's pronouns are e/em/he/him.
❤️ Emily
Book Deals and Reveals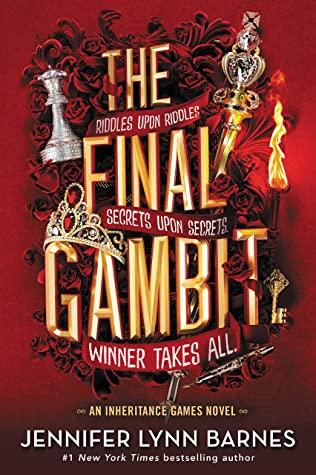 Inheritance Games book #3 is on its way! Here's the cover reveal for The Final Gambit by Jennifer Lynn Barnes. Expect to see it on shelves in August 2022.
Jon Kent, son of Clark Kent, is coming out as bisexual in November's Superman: Son of Kal-El #5.
Ovidia Yu's Crown Colony series, a historical murder mystery series set in 1930s Singapore, has been optioned for television by international production company Poisson Rouge Pictures.
Here's the cover reveal of Boys, Beasts, and Men, the debut short story collection from Nebula Award-winning Sam J. Miller, featuring an introduction from Amal El-Mohtar.
We've also got a cover reveal for Phil Stamper's Small Town Pride, a new middle grade novel about 12-year-old Jake, who throws his rural town's first pride festival.
A Misfit City television series, based on the graphic novels of the same name, is in the works at HBO Max.
The BBC has given us a first look at the highly anticipated adaptation of Sally Rooney's novel Conversations with Friends.
LGBTQ Reads revealed the cover of The Romantic Agenda. It's coming out from Berkley on April 12, 2022.
Tales of the Walking Dead, an anthology spin-off based on the Walking Dead comic book series, has been picked up to become a series at AMC.
After taking a break for over three years, the comic book series Saga is set to return in January 2022.
Book Riot Recommends
I'm a Contributing Editor at Book Riot, I write the Today in Books newsletter, and I'm a Bibliologist for Book Riot's Tailored Book Recommendations subscription service. I also have a PhD in English, so I'm basically a doctor of books. Books are my life, in other words, so in this section of the newsletter, let me share with you some upcoming books I'm super excited about. And I think you will be too!
Can't Wait for This One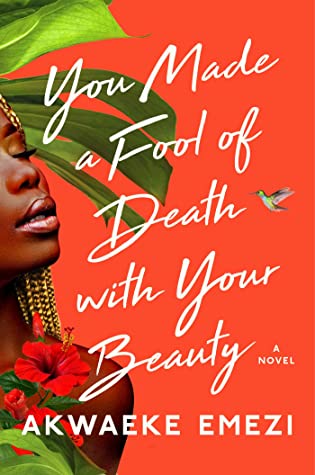 I've been waiting and waiting and waiting for this cover reveal, and Entertainment Weekly gave us the goods earlier this week. So of course, I had to feature this book as this week's "Can't Wait for This One." I enjoyed Freshwater, but Emezi's sophomore novel The Death of Vivek Oji cemented them as an author who's a must-read. So when I heard Emezi was diving into romance novel territory with their next book, I couldn't wait to get my hands on it. I've been counting down the days. And now with this cover reveal, we're a few steps closer.
"After spending most of my teenage years buried in romance novels, I always wanted to write one myself," Emezi said about their new book, coming out in May 2022. "You Made a Fool of Death with Your Beauty [is] a love letter to the brave choices we make in the name of love, the costs we pay for it, and the glory of the reward at the end."
The story follows Feyi Adekola, an artist who lost the love of her life in an accident five years ago. Since her lover's death, she has opened up her own studio, lives in a fabulous brownstone apartment with her best friend, and has found ways to find joy in her life once again. And now it's time for that final step: getting back into the dating scene. This book is a love story about a person searching for her next great love, but it's also about Feyi finding herself and learning what makes her feel fulfilled in her life.
Words of Literary Wisdom
"It occurs to me now that this was the real joy of dancing: to enter a world unlike the one you find yourself burdened with, and move your body toward nothing but a prayer that time might slow down."
— A Little Devil in America: Notes in Praise of Black Performance by Hanif Abdurraqib
What's Up in the Book Community?
My iPhone is constantly telling me I spend too much time staring at my screen, which is honestly so rude. But this means I spend a lot of time scrolling around the online book community: BookTube, Bookstagram, BookTok, BookLinkedIn (JK. That's not a thing… I don't think). You get the idea. Don't have the time, energy, or the will to do all of that yourself? No problem. I got you. In this weekly section of Book Radar, we'll take a look at something cool, interesting, and/or newsy that's going on in the book community.
In honor of Indigenous People's Day on Monday, October 11, a lot of people on Bookstagram shared some of their favorite books by indigenous authors. Here are some examples of some book stacks I saw on Instagram that you might want to check out: indigenousbookshelf, capitalbooksonk, comptonlibrary, phoenixpubliclibrary, poorrichardsbooks. And here's a list of Indigenous-owned bookstores to support!
Your Weekend Reading Soundtrack
Sooo… yesterday was my birthday, and we're celebrating for the rest of the week, obviously. So this week we're doing a fun birthday-themed play list. Put it on while you're reading or put it on while you're drinking birthday cake sparkling water. Yes, I bought myself birthday cake-flavored sparkling water.
And Here's A Cat Picture!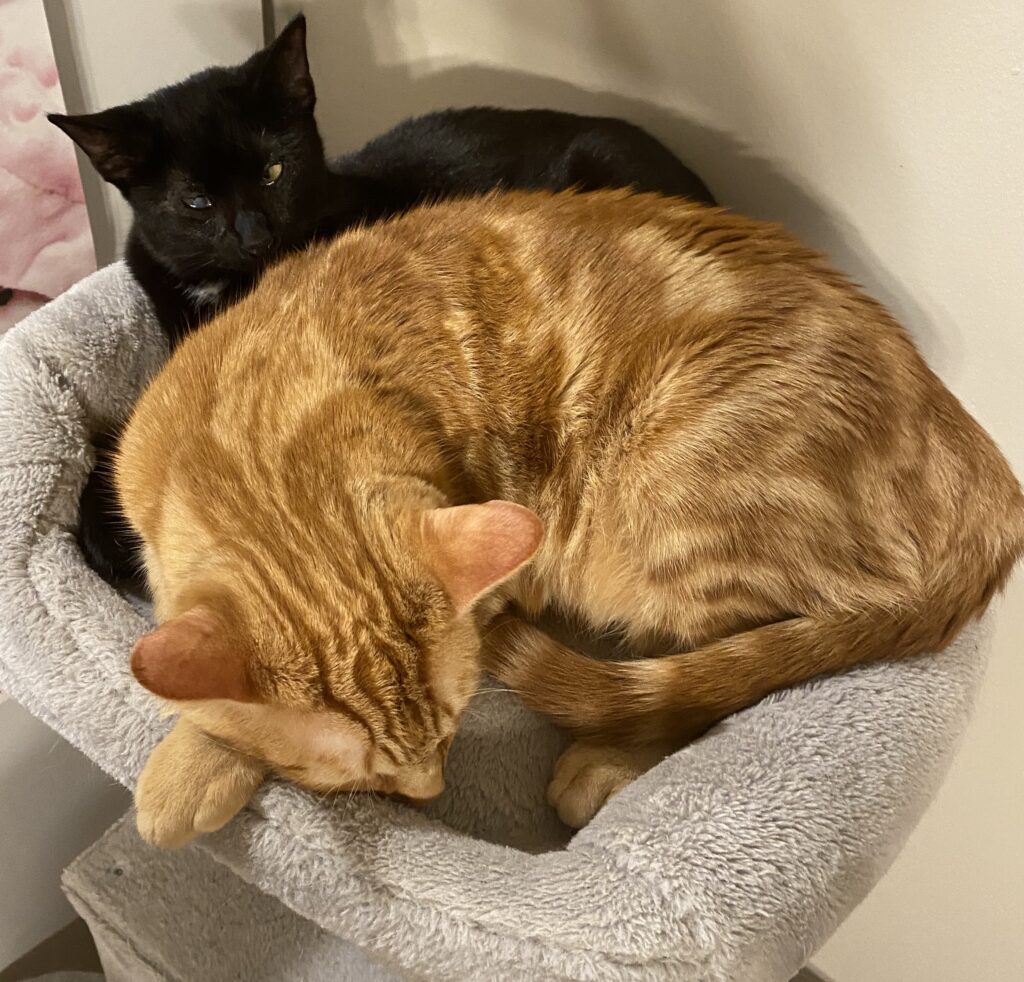 This one is a few months old, but it came up on my featured pictures, and I wanted to share.
I love this one because I love seeing tiny Phantom spooning Murray, who as you can see is a bit larger. We love to see a little big spoon and a big little spoon.
---
That's all I've got for you today! Thanks for reading this all the way to the end, all the way to these final sentences at the very, very end of the newsletter. You are a good person.
❤️ Emily