Sponsored by Revell, a division of Baker Publishing Group.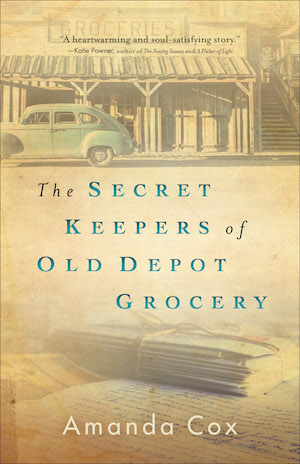 "Beautiful, inspiring, emotional, masterful."—Heidi Chiavaroli, Carol Award–winning author of Freedom's Ring and The Orchard House
This dual-time story from Amanda Cox deftly explores the complexity of the mother-daughter relationship, the way the secrets we keep shape our lives and the lives of others, and the healing power of telling the truth.
Welcome to In The Club, a newsletter of resources to keep your book group well-met, well-read, and well-fed.
Before we get to the books, shimmy on over here to get some 10th anniversary merchandise that's only offered for a limited time.
Now, book club besties. I feel some type of way. My little brother and I are trying to coordinate holiday travel. Holiday travel. Already. How is next month Thanksgiving?? I feel like… someone's been lying to me. Like I need a refund or something. On the other hand, I am ready for a lil Black Friday deal or two, if I'm keeping it real.
Conflicted feelings aside, let's get to the club!
---
Nibbles and Sips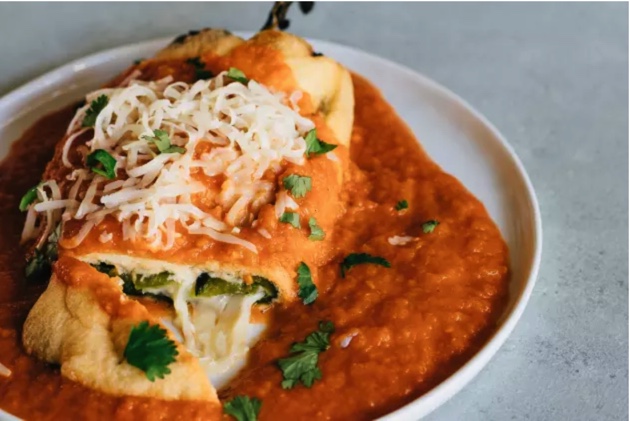 Have you ever had chile rellenos? Because you should. They're basically fried poblano peppers stuff with cheese (usually Oaxacan cheese, but other cheese can work), which sounds simple enough, but they're boommmb. Isabel at Isabel Eats guides the way.
Now let's get to the books!
The Witchery
The reason so many fall releases are so much fun to me is because of all the new books about witches. I've always loved reading about powerful women, whether their power is based in how they carry themselves or some outward thing (like magic, say).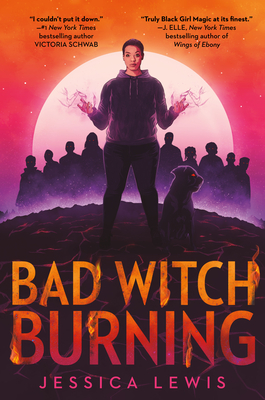 Katrell is a mess. Period. It's not her fault, though. Her mother is even more of a mess and exploits her daughter's ability that allows her to speak to the dead. The money Katrell gets from connecting people with their departed loved ones goes towards paying for said deadbeat mother and whoever her mother's abusive loser-of-the-month boyfriend is. All while (barely) going to high school and working a low-wage job. Bless her heart, you know how much I would be charging with that power?! I would have what they call eff-you money. Katrell is young and doesn't know any better, though, and it shows. She's warned one day by her best friend's dead grandmother during a session to stop communing with the dead, but she doesn't listen. And, it gets bad bad.
Book Club Bonus: Talk about the type of family trauma that binds and why Katrell seemed to keep making the same mistake over and over. Why do you think some people hurtle towards self-destruction?
This is set in a small town in England in 1643. While I feel there's a lot written about witches during this time, this felt a little different because Manningtree is a place where there is a dearth of men on account of the war. Women are left to their own devices. That is, until Matthew Hopkins arrives dressed in head-to-toe black, asking what the women in town are up to. To which I say: Sir, if you don't mind your damn business. You can imagine what happens next. Whispers of suspicion, betrayal, covens, and pacts converge as the independence of the women of Manningtree starts to be realized.
Book Club Bonus: Female independence and sexuality are often viewed contentiously in witch stories set in Puritan settings. It's obviously sexist, but why do you think that is? What do you think is it about these things that Puritans found so threatening?
This technically came out last year, but you'll still want to bump it up on your TBR, especially since Atakora used interviews from formerly enslaved people collected by the Works Progress Administration in the 1930s to inform her writing. It's set on an isolated former plantation in the south after the Civil War. Rue is the reluctant local midwife and occasional setter of curses (upon request), continuing on her beloved mother's position in town. One day Rue helps to deliver a baby that's got the whole town pressedT. He's born with a caul and strange, black eyes. Then other children start dying. Whispers of Rue being a witch rather than a healer start to circulate, and people seek comfort in a preacher. Rue has to determine if this preacher is for her, or not, as she tries to keep her own secrets hidden.
Book Club Bonus: It's interesting how a lot of witches throughout history have had a close tie to medical things. Many times a connection to witchcraft may be drawn to midwives, healing women, etc. Even the potions and tinctures of the craft may be likened to medicine (and were the only medicine available at times). Discuss: Would a man doing similar things as witches (mixing herbs, delivery babies, etc.) be considered a witch or something else?
Suggestion Section
---
I hope this newsletter found you well, and as always, thanks for hanging out! If you have any comments or just want to connect, send an email to erica@riotnewmedia.com or holla at me on Twitter @erica_eze_ . You can also catch me choppin' it up with Kelly Jensen on the Hey YA podcast every couple of weeks. I also write the new newsletter In Reading Color that focuses exclusively on literature by people of color. It's out every Tuesday.
Until next week,
-E