Sponsored by William Morrow.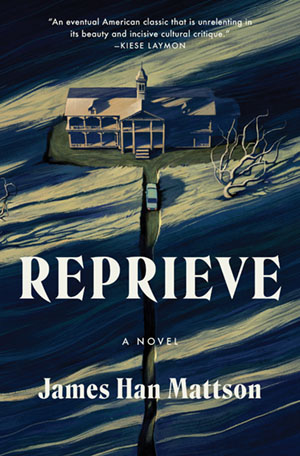 On April 27, 1997, four contestants make it to the final cell of the Quigley House, a full-contact haunted escape room in Lincoln, Nebraska, made famous for its monstrosities, booby-traps, and ghoulishly costumed actors. But before they can complete the challenge, a man breaks into the cell and kills one of the contestants. A soulful exploration of complicity and masquerade, Reprieve combines the psychological tension of classic horror with searing social criticism to present an unsettling portrait of this tangled American life.
Horror and Halloween go hand in hand. In fact, October is one of the few times of year that I find myself actively seeking out horror to read. The rest of the year, thrillers are usually more my speed. But I can't deny that a childhood full of Halloween themed movies made me crave some slightly creepier fare come October. And when you think about the origins of gothic literature and the idea of old haunted houses, it's probably no surprise that there's some great historical horror out there.
The intersection of historical fiction and horror also provides a space to explore the injustices of the past. Slavery, racism, sexism, and homophobia, though not all as distant remnants of the past as we might like, can be brought into particular relief through the horror lens. These things are, after all, horrifying, often leaving the recipients of them traumatized just as surely as anything of supernatural means would. And though some of these books contain ghosts or other supernatural components, it is the human element that is often the most horrifying.
These books are classified as horror for a reason–they deal with some pretty horrifying ideas and topics. Listing out all the potential trigger warnings would be a challenge to say the least, so if you're concerned about anything in particular I recommend checking Goodreads reviews. This Book Riot post also shares some great tips on finding trigger warnings for books.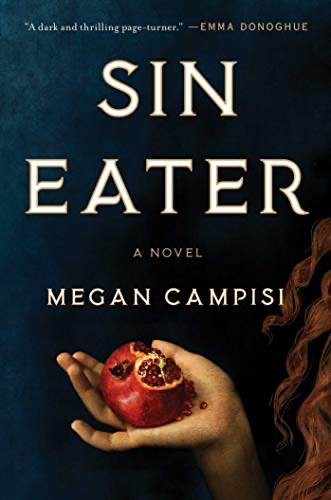 In an alternate 16th century England, a young girl is given a life sentence as a sin eater. For the crime of stealing bread, she will forever be shunned by society as a woman who eats ritual foods symbolizing the sins of the dead. Apprenticed to an older sin eater, May must make her way in a cruel world that refuses to acknowledge or speak to her. But when her mentor is tortured and killed, she is drawn into a deadly royal plot and must turn the very role that has been used to subjugated her into her power.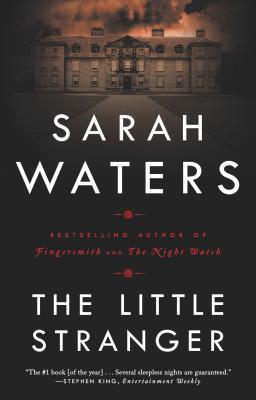 Master of historical horror and gothic literature, Sarah Water's paints a chilling ghost story in The Little Stranger. A rural doctor is called to look in on a family living in an old Georgian home falling into ruins. They're certainly haunted by something, but it is merely a dying way of life in postwar England, or something altogether more sinister? Creepy and atmospheric, this novel is a great example of gothic horror.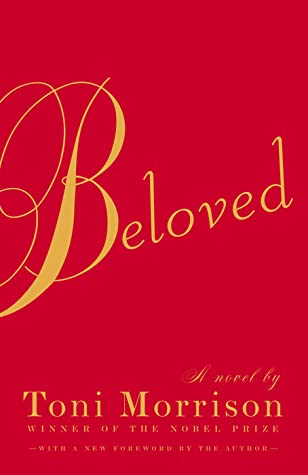 Beloved by Toni Morrison
As an escaped slave, Seethe has found freedom. But she's never truly free from the past. Haunted by memories of her early years at Sweet Home where she experienced so many horrors, she struggles to stay in the present. The present, though, is filled with its own hauntings, especially that of her baby, dead and nameless, and the teenage girl who shows up claiming to bear the only name on her lost child's tombstone: Beloved.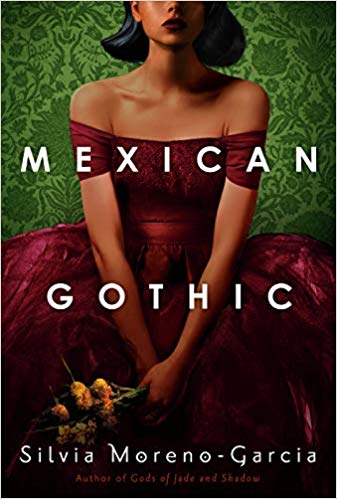 This gothic masterpiece set in 1950s Mexico follows a woman venturing out to an isolated town to discover the cause of her cousin's strange and disturbing letters. What she finds is a family shrouded in mystery, a house full of horrors, and a reality almost too terrible to be believed. It's a strange and chilling tale that will suck you in a spit you back out again.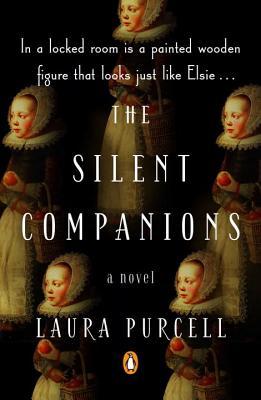 This Victorian ghost story tells a chilling tale of a pregnant widow sent to her late husband's crumbling country estate where she finds herself surrounded by resentful servants and hostile villagers. Her only companion is a painted wooden figurine, one that looks shockingly like Elsie herself. The residents of the estate are terrified off the figure, but she believes that to be nothing more than superstition. That is, until she notices its eyes beginning to follow her around the room.
MORE FROM AROUND THE WEB:
Browse through this wide range of book recommendations from author Silvia Moreno-Garcia.
Discover how Toni Morrison's Beloved unearthed the ghosts of a brutal past.
The Washington Post recommends Sin Eater for fans of The Handmaid's Tale.
Author Sarah Waters on toxic men and the "futility of clinging to the past."
BOOK RIOT RECS:
---
That's it for now, folx! Stay subscribed for more stories of yesteryear.
If you want to talk books (historical or otherwise), you can find me @rachelsbrittain on Instagram, Goodreads, Litsy, and occasionally Twitter.
Right now I'm reading My Heart is a Chainsaw by Stephen Graham Jones and Sin Eater by Megan Campisi. What about you?