Sponsored by Solaris, an imprint of Rebellion Publishing.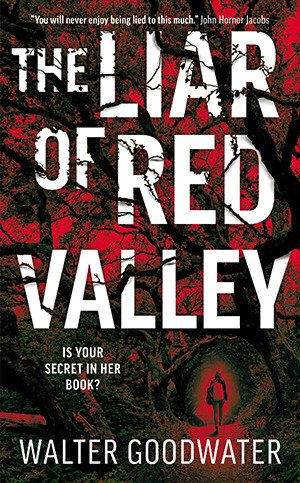 In Red Valley, California, you follow the rules if you want to stay alive. But they won't be enough to protect Sadie now that she's become the Liar, the keeper of the town's many secrets. Friendships are hard-won here, and it isn't safe to make enemies.
And though the Liar has power — power to remake the world, with just a little blood—what Sadie really needs is answers: Why is the town's sheriff after her? What does the King want from her? And what is the real purpose of the Liar of Red Valley?
Happy Tuesday, star bits! Who is ready for some new books?!? This Tuesday's awesome new releases include The Brides of Maracoor by Gregory Maguire, the start of a new trilogy set in the Wicked universe; State of Terror, Hillary Rodham Clinton's first thriller written with co-author Louise Penny; the inspirational memoir Toufah: The Woman Who Inspired an African #MeToo Movement by Toufah Jallow and Kim Pittaway; and On Animals by Susan Orlean, her first since The Library Book.
And speaking of today's great books, for this week's episode of All the Books! Vanessa and I discussed This Thing Between Us, The Book of Magic, The Apollo Murders, and more.
And now, it's time for everyone's favorite gameshow: AHHHHHH MY TBR! Here are today's contestants: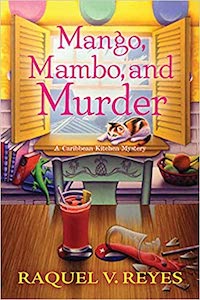 Because we went hard on the really scary books on this week's episode of All the Books!, I thought it would be nice to include something cozier. So here's the first in a new cozy mystery series! And it's about food shows, which is my favorite setting in books this year. (So! Many! Food! Show! Books!) Cuban-American Miriam Quinones-Smith becomes the star of a food show when she and her family move from NYC to Miami. But when a socialite dies right in front of Miriam at a luncheon, followed by another suspicious death soon after, her best friend Alma is implicated in the crimes. Miriam is determined to clear Alma's name, but snooping around trying to find the real killer may be a—wait for it—recipe for disaster. (Related: someone please hire me to write pun titles for cozy mysteries.)
Backlist bump: Death by Dumpling: A Noodle Shop Mystery by Vivien Chien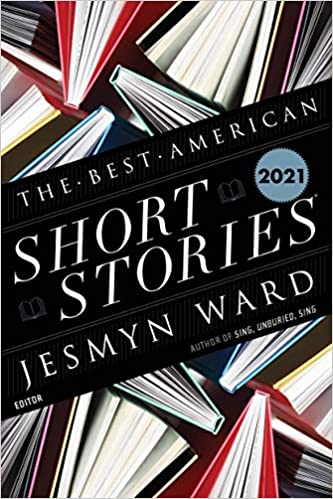 Vanessa covered the The Best American Mystery and Suspense 2021 edition on the show this week, and I would be remiss not to shout out this edition here. Because the line-up of contributors is FIRE. There's stories from C Pam Zhang, Brandon Hobson, Gabriel Bump, Kevin Wilson, Bryan Washington (related: have you seen the paperback cover of Memorial? UH-MAY-ZING), George Saunders, and more. Not to mention this year's guest editor, the astounding Jesmyn Ward. I would put this on your gift list right now and get one for yourself, too!
Backlist bump: Everyday People: The Color of Life–a Short Story Anthology edited by Jennifer Baker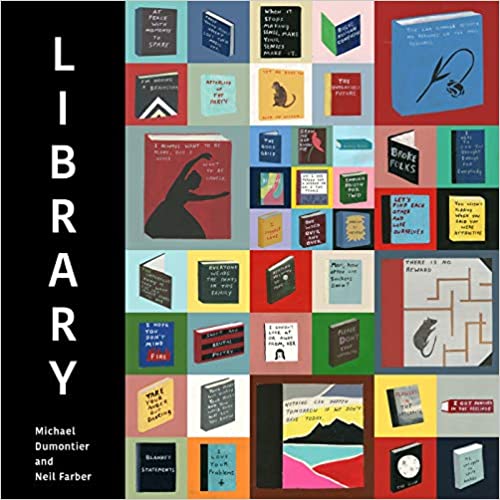 Library by Michael Dumontier and Neil Farber
And here's another fabulous book that will make a great gift. The description of this book calls Dumontier and Farber "two of Canada's most influential contemporary artists." I am sorry to admit I am not familiar with them, but I did love this book, so I will be sure to watch out for more from them! This is a collection of painted illustrations of books with hand-lettered covers featuring silly and sweet titles. Titles include "I Carved Your Name In a Tree Because I Love You, and I Hate Trees," "I Wish I Had More Middle Fingers," "Now Would Be a Good Time for a Joke," and "Basic Human Confusion." It's a charming little art book that is sure to delight readers.
Backlist bump: Bibliophile: An Illustrated Miscellany by Jane Mount
On your mark…get set…add to your TBR!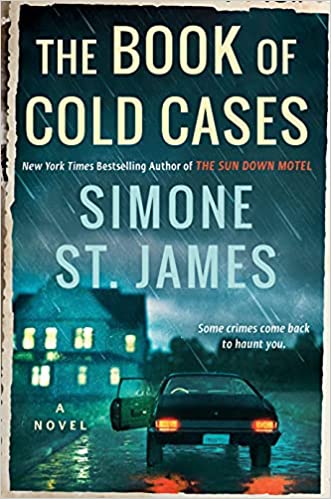 The Book of Cold Cases by Simone St. James (Berkley, March 15, 2022)
Are you ready to be scared? Well, sorry, you have to wait until March, my bad, I didn't mean to tease you. But if your answer was 'yes' then mark this book down on your TBR now!
In the small town of Claire Lake, Oregon, Shea Collins is a receptionist at a doctor's office and she also runs a website about cold cases. When Beth Greer, the acquitted suspect in the town's forty-year-old unsolved Lady Killer case, crosses her path, Shea takes a chance and asks for an interview. And to her surprise, Beth says yes.
But Shea wonders, after decades of isolation in her family's mansion, why did Beth decide to talk now? As Shea digs deep into the Lady Killer case, interviewing key players and researching old files, she learns some startling things. Readers are treated to alternating chapters set in the past, during the events of the case, where we learn about Beth and her arrest. And on top of that, we know that Shea also has a secret of her own she is hiding from everyone—she was abducted when she was nine, but managed to escape (it's not a spoiler, it's in the book's description). Is her desperate need to get to the bottom of cold cases a way for her to avoid dealing with her own past? And is spending all her free time immersed in crime cases really helping her?
I loved this book! First off, it's HELLA scary. I was not expecting that, but yep, I found myself reading it in the middle of the night with all the lights on. I thought the mysteries were fun, and I always love books that include plot lines involving technology and cold cases. This one will ring all your thriller bells!
(CW for child kidnapping, sexual assault, and murder, chemical use and abuse, car accidents, murder, police brutality, infidelity, mental illness, child endangerment, terror.)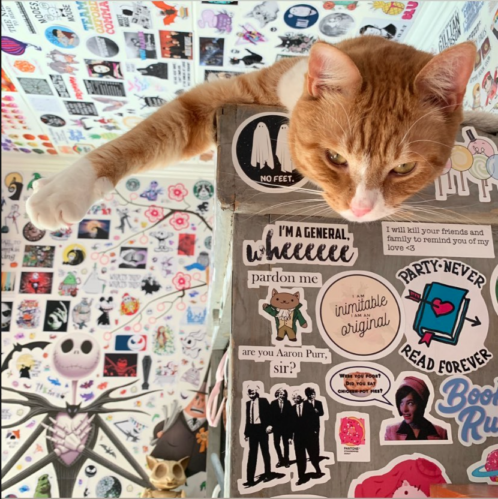 This week: I'm currently reading The Last Cuentista by Donna Barba Higuera and I'm still working on Dance of Death in the Agent Pendergast series from Preston and Child. Outside of books, I have been watching the new season of Bob's Burgers and The Simpsons (meh) and the song stuck in my head is Ana Ng by They Might Be Giants. And as promised, here is a cat picture! Farrokh sleeps like this all the time. I don't know how that can be comfortable—all the blood would rush to my head!
---
Thank you, as always, for joining me each week as I rave about books! I am wishing the best for all of you in whatever situation you find yourself in now. And yay, books! – XO, Liberty ❤️