Sponsored by Decolonizing Wealth Project.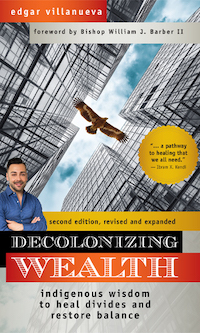 The accumulation of wealth is steeped in trauma. So, how can we shift industries like media, finance, and philanthropy toward reconciliation and healing if their cornerstones are exploitation, extraction, and control?
"The path to healing that he offers in these pages is welcoming to all, and…can unite people from all walks of life…" —Bishop William J. Barber II, President & Sr. Lecturer, Repairers of the Breach; Co-Chair, Poor People's Campaign
"The relationship between economic injustice and systemic racism must be understood. Edgar boldly and accessibly illuminates the connections while offering a way forward." —Robin DiAngelo, author of White Fragility
Welcome to In Reading Color, a space where we focus on literature by and about people of color.
Before we get into our books, please head over here to get some limited edition merchandise celebrating our 10th anniversary! *blaring horn noises*
Ok, now on to today's topic!
---
The United States as a concept is an interesting one. From its inception, it has been touted as a place where only merit mattered in terms of individual success. For a self-described meritocracy, the socioeconomic status is fairly predetermined in the U.S, though, especially for people of color. This is due, in part, to the inability to build generational wealth. The road blocks to building wealth for generations are varied, but among them is the discrimination that exists within education and health care—fields that are, perhaps ironically, known to have people who are educated.
These books detail how academia, the domain of the educated, is not exempt from displaying the same levels of racism and sexism as any other institution in the west. And how, in fact, it often does its part to help reinforce systems of oppression.
The Patriarchy and Academia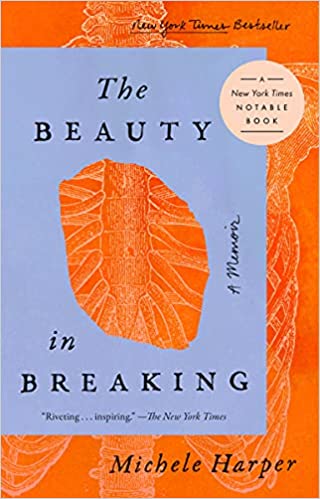 Michele Harper details her experiences starting anew as a freshly divorced Black female ER doctor in a new city. She sees how systematic oppression manifests within the medical field and how it translates to a lack of patient care. What she witnesses also helps her to come to grips with her family's history of domestic violence— despite their social standing in Washington, D.C.— and shows her just how much social change is necessary.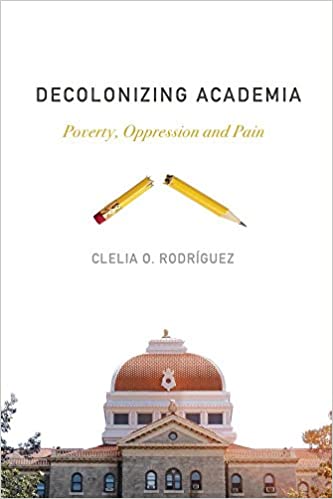 "You do not get to speak about our pain, claiming authorship over what we go through…"
From being made to doubt our capabilities to not being given the space to speak on our experiences, Rodríguez details the ways academia is a hostile environment for people of color, especially women. She offers up this survival guide, suggesting artistic expression — in the form of poetry, art, and more— as part of the resistance against the academia's inherent white patriarchal structure.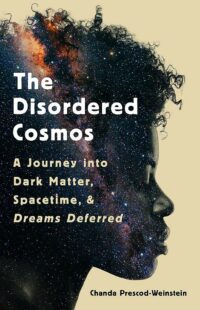 Prescod-Weinstein describes how the classroom is a microcosm of society at large, complete with all of its the racism and sexism. As a renowned physicist and one of fewer than one hundred Black women to earn a PhD from a physics department, she makes the case of how racism, sexism, and science are inexorably linked to colonialism. Her love of physics and Star Trek shine through as she details a plan for a new, inclusive way for the field of science to operate.
This is known to be the first and only history detailing how the medical profession has abused Black people since the beginning of this country. Washington starts with slavery, and how slave owners would hire out or sell enslaved people to be medical test subjects, continues with how Black graves were often robbed in search of cadavers for medical students, and also includes the infamous Tuskegee experiment that saw 600 Black men purposefully left diseased.
Through Medical Apartheid, we see the foundations of the distrust that Black Americans have for the medical establishment that exists in many till this day. We also see the history of how the medical field has come to devalue its Black patients, with disastrous results.
Although many of these books focus on Black people, the identification of Black people as The Other is what makes it acceptable for us to be abused.This ease with which others are mistreated makes it easier to continue maltreatment when more groups are identified as being outside of the dominant group. In other words, the abuse of one group affects everyone.
A Little Sumn Extra
Disney+ Greenlights 'American Born Chinese' Series From Melvin Mar, Kelvin Yu & Jake Kasdan
The 2021 Nobel Prize in Literature has been awarded to the novelist Abdulrazak Gurnah, whose work includes Afterlives and Paradise.
Maya Angelou, Sally Ride and other trailblazing women will be featured on U.S. coins
Philadelphia poet Sonia Sanchez has won the Gish Prize
Lawyer, poet and recent MacArthur genius grant recipientReginald Dwayne Betts talks about his initiative Freedom Reads, which offers inmates access to books across the US
---
Thanks for reading; it's been nice! If you want to reach out and connect, email me at erica@riotnewmedia.com or tweet at me @erica_eze_. You can find me on the Hey YA podcast with reigning Queen of YA, Kelly Jensen, as well as in the In The Club newsletter.
Until next time,
-E