Sponsored by The Christmas Wedding Guest by Susan Mallery.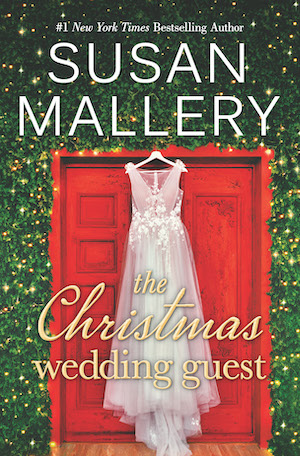 Guilted into being bridesmaids at their parents' vow renewal ceremony, sisters Reggie and Dena Sommerville come together for the holiday wedding, only to find love in the most unexpected of places–in their small hometown.
Did ya know? Book Riot is 10 years old! To celebrate, we're selling some limited edition merchandise. Be sure to check out the shop and get yours before they sell out.
Welcome to the Kissing Books newsletter y'all. I'm P.N. Hinton, your guide to the world of romance novels. I hope your spirit is doing well today. Whether it's a backlist, new release, or an under the radar delight, I aim to help you find a book or two that you can get lost in. If you're new to the Kissing Books newsletter, welcome and enjoy your stay. If you're a long-time reader, welcome back; it's good to see you again.
The teenager is coming off of a four-day weekend, lucky duck. I really feel that children today have more days off than I did. I do not remember having this much time off from school, even around the holidays. Nowadays they get the full week of Thanksgiving off, or at least they do in our district. Now, I could look at it as them giving the children built-in mental health days so things don't get too overwhelming. And since he's an early teenager, he is a bit more self-sufficient so that helps too, even with me still working from home. Still, there is a tinge of jealousy watching him sleep in while I'm dutifully typing at my keyboard.
I'm still reading The Ex Talk as well as And They Lived Happily Ever After and The Matzah Ball.
Romance Reflection
One of the things I saw over in the romance wing of Twitter was a seemingly innocent question asking for favorite romances. And, as per the norm, the list was very divisive and caused dissension. As a quick aside, I'm fairly convinced at this point that there is a Chaos Demon out there whose sole focus is to ruffle the feathers of romance lovers on a regular basis. Because it seems to happen like clockwork.
I didn't peruse the list fully because, frankly I didn't have the spoons, but, based on some of the books that were mentioned, that may have been for the best. Because I did not agree on the few names and titles I saw. I'm not sorry I'm not sorry for thinking that Nicholas Sparks is not a romance writer. This is by his own condescending and dismissive response when asked about it. I have strong opinions about that, but I also have a word maximum so let's forge on.
However, I also saw this tweet and it gave me a lot of food for thought. Notwithstanding the aforementioned snooty male author's work, I do think there's a difference between a love story and a romance novel. While there are certain things that may overlap in the intersection of those Venn diagrams, there is still a lot of solo space that separates the two. Mainly the ending; I would argue that if one or both dies then, while it could be a love story, and even then there are a few you really have to convince me of, it absolutely cannot be a romance.
And I really appreciate this thought crossing my path, because it is so true. I think this could diffuse a lot of future arguments or discussions that I have with my friends about this. Now I know that some people listing Anna Karenina and Gone With the Wind pushed a lot of buttons. But, garbage people characters aside, there is a thread of some sort of love story in there. And, while some may consider those tragedies or just literary fiction, I don't begrudge the people who want to call it a love story. Because I really think that overlooking that thought process is part of what causes this division in the literary world between what some would classify as a romance or not.
But seriously if any part of the couple dies, then it's not a romance. That really needs to be understood and accepted.
Around the Web in Romance
I really enjoyed this insight into the writing process that Jean Meltzer had for her debut novel.
Between all the holiday books coming out, this Lifetime line-up, and then Netflix announcing its first M/M holiday romance, it seems the universe is determined to not let me be a Grinch this year. Plus props for that diversity, Lifetime. Good for you.
If you're one who likes heat no matter what, you're in luck with these fall romances.
New Releases & Deals
Here are some of the new releases hitting the shelves this week.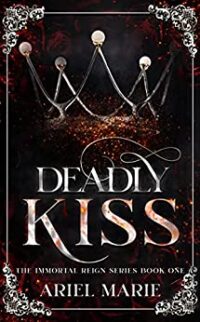 The Trouble With Magic by Patricia Rice
Protecting the Lady by Amanda Radley
Deadly Kiss by Ariel Marie
The Underdog by Briar Prescott
No Words by Meg Cabot
You Make It Feel Like Christmas by Francis Ray
Elliot, Song of the Soulmate by Anyta Sunday
His Interim Sweetheart by Aliyah Burke
Here are some of the deals that you can snag. As always, these were the prices that I was saw when I originally wrote this newsletter.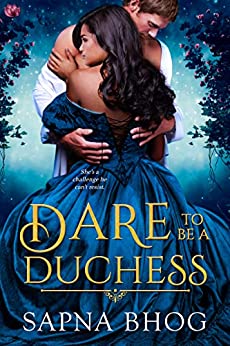 Their Nerd by Allyson Lindt ($1.99)
The Mixtape by Brittainy Cherry ($1.99)
Dare to be a Duchess by Sapna Bhog ($0.99)
Claiming the Doctor's Heart by Sean D. Young ($0.99)
The Care and Feeding of Stray Vampires by Molly Harper ($1.99)
If the Boot Fits by Rebekah Weatherspoon ($0.99)
Until We Break by Cynthia Dane & Hildred Billings ($0.99)
---
And that's all I have for you today. I hope that your Monday started off on a great foot and I'll see you Thursday. You can catch up me during the in-betweens on Twitter under @PScribe01. Until we meet again.