Sponsored by Other Boys by Damian Alexander.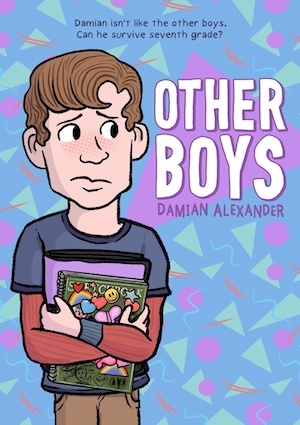 In Other Boys, debut author Damian Alexander delivers a moving middle grade graphic memoir about his struggles with bullying, the death of his mother, and coming out. "It's hard to describe Damian Alexander's particular mix of earnest sweetness and searing honesty without experiencing this book for yourself. Other Boys shoots straight for the heart in every single panel, and I'm both grateful and moved." —Becky Albertalli, bestselling author of Simon vs. the Homo Sapiens Agenda
Hi Kid Lit Friends,
Before I dive into today's topic, did you know that it's Book Riot's ten year anniversary! Woohoo! To celebrate, we're running a limited-edition merchandise line that includes hoodies, sweatshirts, totes and more. Go to bookriot.com/merch to check it out!
Whenever I open my book mail, I'm astonished by how many excellent new books come out each week. You would think that beautifully written, engaging books would cease to exist after awhile, but in my opinion books just keep getting better and better. Here are five new middle grade books I think you should definitely put on your TBR!
I read this book in one day, beginning it on the subway on the way to pick up my kids from school and not going to bed until I read the last page. This story, about a young boy who is determined to carry on his family's legacy and winning the annual Spades tournament, is filled with growing pains and family trouble and friend complications. It is a wonderful coming of age story that is beautifully written as only Varian Johnson can do.
Concealed by Christina Diaz Gonzalez (October 19, 2021, Scholastic)
Fans of Spy School, City Spies, and Mrs. Smith's Spy School for Girls rejoice! Here is a brand new mystery book that is a real page turner. Katrina and her parents are in the Witness Protection Program, and whenever her parents have to move Katrina has to take up a new identity. When her parents disappear, Katrina knows it's up to her to rescue them. But as she dives deeper into their disappearance, she realizes that now everything she knows has been true and that her parents were actually the ones keeping the biggest secret of all…
The Beatryce Prophecy is classic Kate DiCamillo. The writing is gorgeous, the story is thought provoking, and the characters are unique and utterly human. The story begins in a time of war when a baby is dropped on the stoop of the monastery the Order of the Chronicles of Sorrowing. She is holding the ear of Answelica, a bad tempered goat who loves no one but her. As time goes by, Beatryce discovers that the king of the land seeks to kill her, and she sets out in search of the castle to find out why. This book is beautifully illustrated by Sophie Blackall!
What Lane by Torrey Maldonado
I just moderated a panel with Torrey Maldonado, and I loved hearing about his most recent book What Lane. In this book, Stephen is confronted by big issues. As a biracial boy, he has both white friends and black friends. But when the cousin of his best white friend starts egging him on, Stephen's eyes open to how he's treated differently from his white friends. He starts learning more about the Black Lives Matter movement as he tries to swerves in and out of various lanes, trying to figure out which one he belongs in. This is a terrific book that captures the highs and lows of growing up.
Jewell Parker Rhodes always does a wonderful job of writing timely stories and never shies away from the big problems of our time. In this book, she writes about Addy, a young girl haunted by the fire that killed her parents. Now living with her grandmother, she heads off to a summer wilderness program. Together with five other Black kids, they head deep into the forest to learn how to camp, hike, rock climb, and safely put out fires. But when they are faced with a devastating forest fire, Addy must confront her worst fears.
---
What are you reading these days? Let me know! Find me on Twitter at @KarinaYanGlaser, on Instagram at @KarinaIsReadingAndWriting, or email me at KarinaBookRiot@gmail.com.
Until next time!
Karina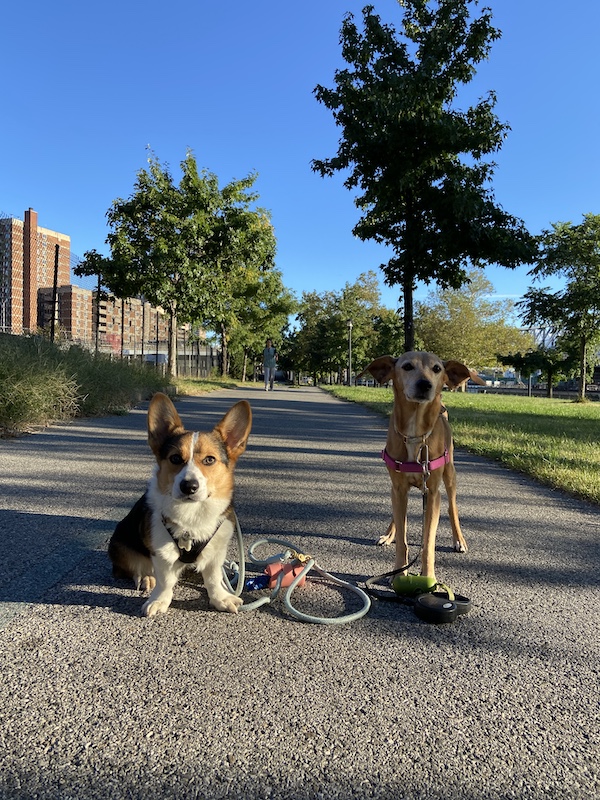 *If this e-mail was forwarded to you, follow this link to subscribe to "The Kids Are All Right" newsletter and other fabulous Book Riot newsletters for your own customized e-mail delivery. Thank you!*