Sponsored by Tor Books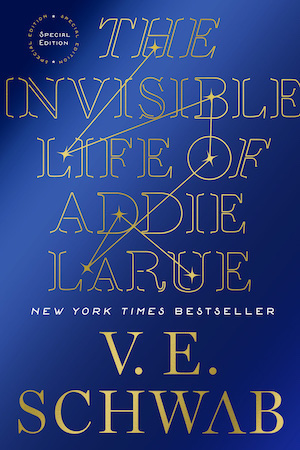 tk
New Imprint Zando Announces Details of First Release
When Michelle Obama's editor Molly Stern announced her new imprint Zando Books, it immediately became one of the buzziest new publishing companies. Now, Zando is announcing its first set of high-profile book releases, starting with a debut novel from Dear Sugar podcast co-host Steve Almond. Here's a first look at Steve Almond'd novel All The Secrets in the World, which is set to publish on April 19, 2022.
Four New Star Wars Books Planned for 2022
Four new official Star Wars books have been announced for 2022. One of the novels, Star Wars: Shadow of the Sith, promises to give more context and make more sense of the events of Star Wars: The Rise of Skywalker and the rest of the sequel trilogy. In addition to Star Wars: Shadow of the Sith, you can expect three more Star Wars novels for 2022: Star Wars: Brotherhood features Obi-Wan Kenobi and Anakin Skywalker; Star Wars: Stories of Jedi and Sith is a middle grade anthology; and Star Wars: Padawan is a young adult novel that tells the story of Obi-Wan Kenobi's early relationship with Qui-Gon Jinn.
Josh Malerman Tweets Details About His Upcoming Novel
Josh Malerman took to Twitter earlier this week to announce details of his upcoming novel. Malerman tweeted, "I'm really excited for you to meet DAPHNE…though I suppose it's cruel of me to wish her upon anybody." In a reimagining of the slasher drama, a "brutal, enigmatic woman" stalks a basketball team. "Whatever you do, don't think about Daphne. Don't think about her at all." Malerman's novel Daphne is coming out in summer 2022 from Del Ray Books and Penguin Random House.
Censorship Attempts in Texas, New York, and More
Recent weeks have seen multiple attacks on intellectual freedom. If you're feeling exhausted by all the news, you're not alone. To get you caught up, here's a look at this week's censorship news following book bans and challenges in the US.