Sponsored by Hold Me Down, dark psychological suspense by Clea Simon, available now.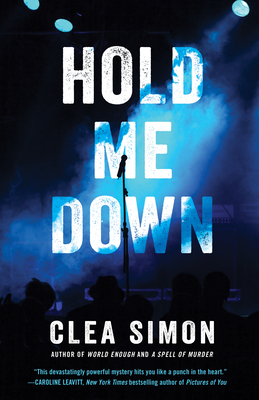 Gal, a onetime rock star, is back in Boston to play a benefit when she sees a familiar face in the crowd. When that man is found dead the next day and a friend charged, Gal starts an informal investigation, and as the memories flood back she finds she must reexamine her own wild life, her perceptions of the past, and an industry that monetizes dysfunction. In her Massachusetts Book Award "must read" World Enough, Clea Simon explored the dangers of nostalgia. In Hold Me Down she follows the beat to a darker, deeper tale of love, music, and murder.
Hi mystery fans! A little something for all the mystery lovers: news, adaptations, roundups, podcasts, and ebook deals!
From Book Riot and Around The Internet
Domestic Thrillers That Will Make You Look Over Your Shoulder
Sue Grafton's Kinsey Millhone Alphabet Book Series To Get TV Adaptation By A+E Studios (Grafton has a famous interview quoted in the article about how adamant she was for this to never happen.)
10 Frightening Facts About Shirley Jackson's We Have Always Lived in the Castle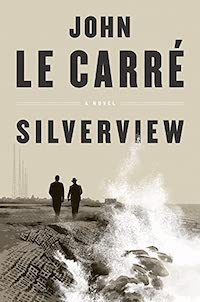 13 Chilling New Mystery and Thriller Books Coming Your Way in October
12 Novels You Should Read This October
Emma Stone's Fruit Tree, A24 to Develop 'Flicker in the Dark' Series at HBO Max
'The Chestnut Man': The Latest Danish Netflix Obsession Is Like Watching a Bestselling Mystery Novel
Best shows about cults: 9 shows that explore the weird and wacky world of religious sects
Watch virtually Oct 26th: Emmy Award Winner Tamron Hall in Conversation with Texas Writer Award Recipient Attica Locke
'Poldark' Star Aidan Turner Joins TV Adaptation of Crime Novel 'The Suspect'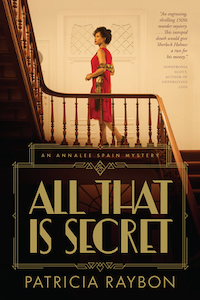 Crime Writers of Color podcast: Patricia Raybon–Writer of Faith & Mystery and ALL THAT IS SECRET
Giveaway: Enter to Win a Fall New Release Stack!
Giveaway: Win an Audiobook Bundle!
Giveaway: Enter to win a year of free books from our personalized reading recommendation service, TBR: Tailored Book Recommendations!
If you want to wear your Book Riot love: To celebrate our 10 year anniversary this October, we're running a limited-edition merch line!
Watch Now
There's Someone Inside Your House on Netflix: The YA trope-filled horror novel by Stephanie Perkins (I found this to be light, fun horror for mystery fans) has been adapted into a film. It will appeal to fans of fictional serial killers, fun slasher films, and the mystery of who is it (even if it's obvious). Check out the trailer!
Recent Interests That May Also Interest You + My Reading Life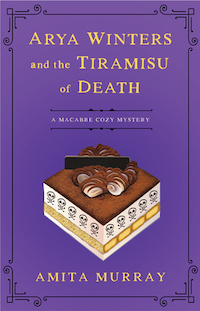 Reading: Arya Winters and the Tiramisu of Death by Amita Murray / The Dead Season (Shana Merchant #2) by Tessa Wegert / Cemetery Boys by Aiden Thomas

Streaming: Netflix's final season of On My Block and a k-drama set in publishing–like the show Younger– Romance Is a Bonus Book

Laughing: movie night

Helping: Why You Should Sit on Your Library Board

Upcoming: Pamela N. Harris (When You Look Like Us) announced her upcoming novel described as "Little Fires Everywhere meets I'm Not Dying With You Tonight": This Town Is On Fire.
Kindle Deals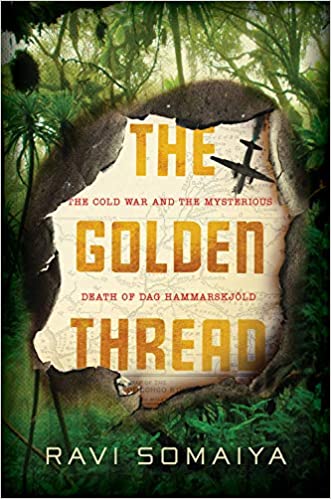 If you like narrative nonfiction, history, and unsolved mysteries, here's a great read for $2.99! (Review)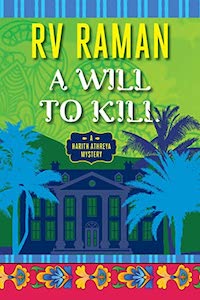 If you're looking for an Agatha Christie style mystery set in India, here's one for $1.99. (TW ableism)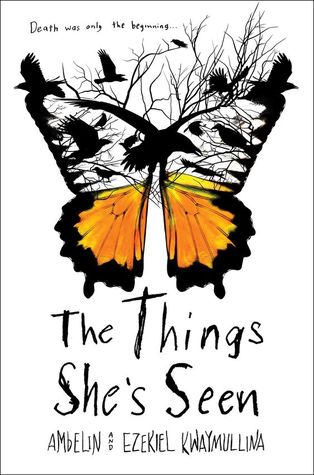 The Things She's Seen by Ambelin Kwaymullina, Ezekiel Kwaymullina
A rare case where I say that a crime novel is beautiful, currently $1.99. (Review)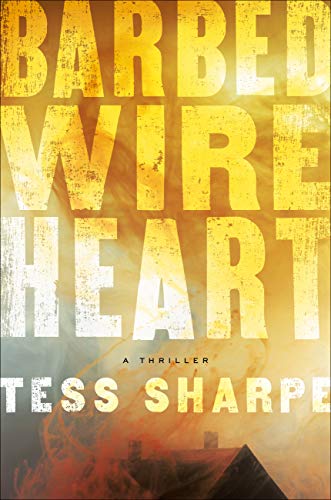 If you want a delightful read with a young British sleuth, start this series for $1.99. (Review)
---
Browse all the books recommended in Unusual Suspects previous newsletters on this shelf. See upcoming 2021 releases. Check out this Unusual Suspects Pinterest board and get Tailored Book Recommendations!
Until next time, keep investigating! In the meantime, come talk books with me on Twitter, Instagram, Goodreads, and Litsy–you can find me under Jamie Canavés.
If a mystery fan forwarded this newsletter to you and you'd like your very own, you can sign up here.