Sponsored by Astra House, dedicated to publishing authors across genres and from around the world.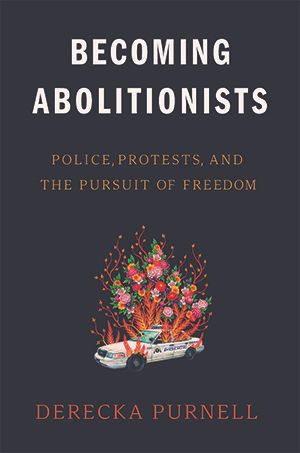 In Becoming Abolitionists Purnell details how multi-racial social movements rooted in rebellion, risk-taking, and revolutionary love pushed her and a generation of activists toward abolition. The book travels across geography and time, and offers lessons that activists have learned from Ferguson to South Africa, from Reconstruction to contemporary protests against police shootings. Becoming Abolitionists shows that abolition is not solely about getting rid of police, but a commitment to create and support different answers to the problem of harm in society, and, most excitingly, an opportunity to reduce and eliminate harm in the first place.
Hello nonfiction lovers! This week was an exciting one here at Book Riot – we celebrated our 10th anniversary on October 3! I'm really proud to say I'm one of the original contributors to the site, which means I've been writing or talking about books through posts, newsletters, or podcasts for a decade. It's been such a gratifying experience, and I know the way I read and think about books has changed so much by connecting to the writers and readers of the site.
To celebrate, we're running a limited-edition merch line that includes hoodies, sweatshirts, totes, and more! These are available through the end of October – visit bookriot.com/merch to check it out! (I've got a giant gray hoodie coming my way… cannot wait!)
Now that October is really and fully here (how is that happening?) I've found myself in the mood for spooky and creepy nonfiction reads. Luckily, spooky true stories is a popular topic over at the Riot, so I was able to pull several great articles from our archive to peruse, with a title from each one that I recommend or want to read: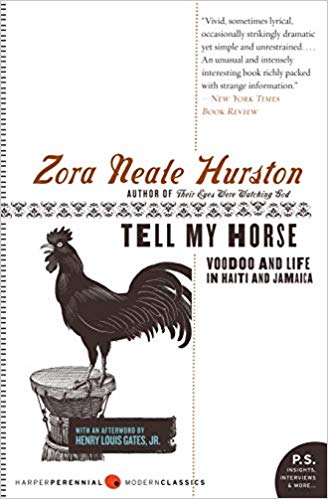 I haven't read Hurston's nonfiction, so this travelogue written in the 1930s seems like it could be a lot of fun.
Five Days at Memorial: Life and Death in a Storm-Ravaged Hospital by Sheri Fink – This is SUCH good reporting of a truly devastating story.
Monsters in America: Our Historical Obsession with the Hideous and the Haunting by W. Scott Poole – I love some university press nonfiction that takes a serious look at things that don't always get serious treatment.
Scream: Chilling Adventures in the Science of Fear by Margee Kerr – I am all here for a book looking "what it is to feel fear and why we feel compelled to search it out.:
In the Dream House by Carmen Maria Machado – This memoir is so good and inventive and unsettling and evocative, all while illuminating the taboo and challenging topic of queer domestic abuse.
If you can't find a some creepy or spooky nonfiction to read from one of those lists, you can check out next week's edition of the For Real podcast where Alice and I will have EVEN MORE recommendations. Spooky season is here!
Weekend Reading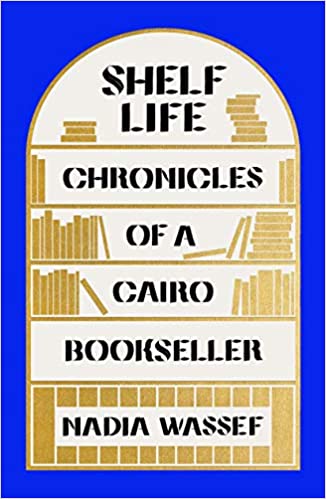 I feel like I should rename this section "Weekend Aspirations" because I have been consistently mentioning a book I'm jazzed about and then choosing to read something totally different. But I suppose that infinite choice is just the life of a reader, right? Anyway! This weekend I'm excited to pick up a book that just came out this week, Shelf Life: Chronicles of a Cairo Bookseller by Nadia Wassef. This memoir is about the trials and triumphs of Diwan, an independent bookstore in Cairo with few peers in the city. The store was opened by three young friends who learned the ins and outs of bookselling to build a successful business "under the law of entropy." It sounds so good!
---
For more nonfiction reads, head over to the podcast service of your choice and download For Real, which I co-host with my dear friend Alice. If you have any questions/comments/book suggestions, you can find me on social media @kimthedork. Happy weekend!