Sponsored by Tor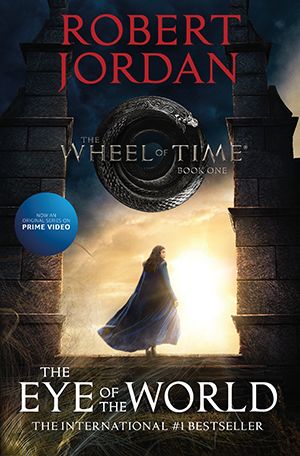 tk
Rick Riordan's Next Camp Half-Blood Book Will Be About the Son of Hades and the Son of Apollo
Rick Riordan's next book in the Percy Jackson universe will focus on the son of Hades and his boyfriend, the son of Apollo. This book will be the first of Riordan's co-written by Mark Oshiro. While the new book doesn't yet have a title, we do know that it will pick up with Nico di Angelo, the son of Hades, right after The Trials of Apollo. Nico has lost his friend Jason Grace, but still has his boyfriend, Will Solace, the son of Apollo. Riordan and Oshiro's book is set for release from Disney-Hyperion in summer 2023.
Mike Flanagan Creating Edgar Allan Poe-Inspired Limited Series The Fall of the House of Usher
Mike Flanagan, the creator of The Haunting anthology series and Midnight Mass, is creating a new Edgar Allan Poe-Inspired limited series based on The Fall of the House of Usher. Flanagan will create, direct, and produce the series. Also producing are his Intrepid Pictures partner Trevor Macy, Emmy Grinwis, Michael Fimognari. Intrepid Pictures' Melinda Nishioka will co-executive produce. As with Flanagan's previous limited series, this one will air on Netflix. The Fall of the House of Usher will be the fifth series for Intrepid Pictures under its overall deal with Netflix, following The Haunting of Hill House, The Haunting of Bly Manor, Midnight Mass and the upcoming series The Midnight Club.
Katy ISD Cancels Author Visit Due to Parent Concerns About Critical Race Theory
Katy Independent School District in Katy, Texas has canceled an author visit with Jerry Craft after parental concerns were raised about the contents of the books referencing critical race theory. Author and illustrator Jerry Craft is the winner of the 2020 Newberry Medal, the Coretta Scott King Author Award, and the Kirkus Prize for his graphic novel, New Kid and the sequel Class Act. Katy 3rd-5th graders were set to meet with Craft over Zoom, but the meeting has been canceled. Additionally, the author's books have been pulled from libraries. Parent Bonnie Anderson became concerned after reading the graphic novel. "This is very subversive because they aren't calling it Critical Race Theory and it's not being presented in social studies," says Anderson, who went on to create a petition that got 500 signatures before Change.org removed it from their platform. Many other parents are upset about the cancelation. "I hope the school board will listen to all of the parents of the community and not just a few that are upset," says Katy mom Angie Waller. Waller went on to say that she encourages parents to read the books for themselves.
2021 Nobel Prize in Literature Winner Announced
The Swedish Academy has awarded the 2021 Nobel Prize in Literature to novelist Abdulrazak Gurnah. Here's everything you should know about the author and the prize.