Sponsored by Tor Books.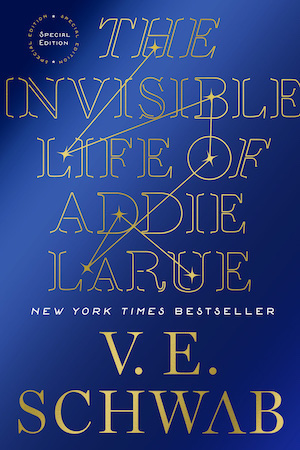 The unforgettable instant New York Times bestseller now in a gorgeous new edition with bonus features including a ribbon bookmark, exclusive note from the author, and more. Read the novel The Washington Post calls "One of the most propulsive, compulsive and captivating novels in recent memory."
Welcome to the Kissing Books newsletter y'all. I'm P.N. Hinton, your guide to the world of romance novels. I hope your spirit is doing well today. Whether it's a backlist, new release, or an under the radar delight, I aim to help you find a book or two that you can get lost in. If you're new to the Kissing Books newsletter, welcome and enjoy your stay. If you're a long-time reader, welcome back; it's good to see you again.
Based on how dark it's been in the mornings as of late, it's hard for me to reconcile that Daylights Savings Time is still a month away. I know that with that will come cooler weather which will be appreciated, but I'm not a person who likes walking in the dark, even to the bus stop at the front of our apartment. I promise the kiddo that once it stays dark in the morning and/or cold and rainy we would be driving up there which means I'll have to find another way to get my morning steps in.
I'm currently reading The Ex Talk and am loving it so very much.
Before we get to more romance things: Book Riot celebrated its 10th birthday on Monday, October 4th! To celebrate, we're selling limited-edition merchandise. Be sure to check out the shop and snag what strikes your fancy!
Romance Reflection
I recently came across this discussion about one person's decision to not ready The Lights on Knockbridge Lane and why. There's no way to make a statement like this and not sound homophobic. I'm not sorry that I'm not sorry for feeling that way. As always I didn't link to the actual person because traffic is still traffic but rather someone who screenshotted the nonsense.
Bluntly put, this is a garbage take. I don't 'see' myself in romances where the heroine is a scientist because that's not how my brain works. I don't 'see' myself as a ballerina since, at best, I'm a less graceful version of the hippos of Fantasia. But I'll still read books with those types of characters in it. Why? Because I read to open up my mind and broaden my horizons. Reading just about people who look like me would get tedious rather quickly.
Also, why do people feel the need to broadcast stuff like this? Because when you do, especially on such a broad platform, then you're opening up yourself for criticism and pushback. There's no need to say every little thing that comes to your brain; some things that you can keep to yourself.
Book Riot Romance
The latest episode of When in Romance is up where Trisha and Jessica discuss their feelings on Katrina Jackson's Office Hours. They also give some romance recommendations for the fall season.
I totally agree with everything that Jessica said here.
Keeping in line with the October theme, here is an opinion piece on the appeal of monster romances.
There's also this well thought defense of instalove.
Around the Web in Romance
Here are some other romances that we have to look forward to this month.
Romance book covers on rocks!!
Come for the sweet, stay for the steamy.
In today's episode of "Just Pay Your Authors, Dammit"…seriously this is fast becoming a song that I'm so very tired of hearing.
Recommendations
I mentioned previously that October starts the gauntlet of holidays for most people since there is at least one holiday per month for the rest of the year. Which got me to thinking of another thing that goes hand in hand with the holidays and that's food.
I love food. I mean, I know most of us do, but I really do. I eagerly await the rush of holiday food goodness and am prepared to indulge myself. Especially on sweets. Which leads me to my the topic this week; romance novels that feature sweet treats.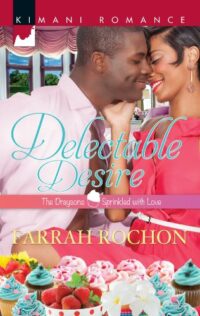 Carter is an artisan baker at his family's bakery, Lillian's, who despite his obvious talent has to deal with his family thinking too little of him. Some of this has to do with his reputation as a ladies man, something he's not necessarily ashamed of. Still, he finds himself unexpectedly overwhelmed when Lorraine walks into his place of employment. Lorraine is an heiress and used to men falling in love with her bank account and feels he is looking at her with dollar signs in his eyes rather than hearts. This was a sweet romance that I read a couple of years ago and adored because I found it blended humor, romance, and sweets perfectly.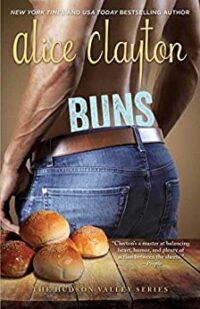 Buns by Alice Clayton
Former foster child Clara is fascinated with familial ritual and generations, which is one of the things that draws her to Bryant Mountain House and its current owner Archie. He is determined to save his family business the good old-fashioned way; through hard work and not an 'upgrade' like Clara and his grandfather seem to want. He knows that tradition and his family's special hot cross buns recipe will do the trick. But he can't deny that some of Clara's ideas do increase traffic…or his attraction to her.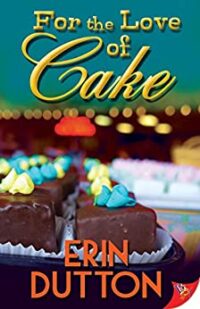 At age 42, Shannon is on the edge of achieving her dreams when she lands on a baking competition show. Her competitors are half her age and have more experience which just seems to stack the deck against her. Her attraction to Maya, one of the show's judges and someone who is fourteen years her junior doesn't help to make matters easier and neither does the fact that Maya doesn't seem to have a concern with either one of those issues.
---
That's all for this week, friends. I'll be back next Monday with a fresh edition of the newsletter. In the meantime, you can give me a follow over on Twitter under @Pscribe801. Until we meet again, happy reading.