Sponsored by Tor Books.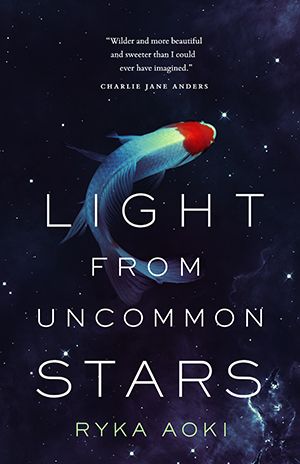 Good Omens meets The Long Way to a Small, Angry Planet in Ryka Aoki's Light From Uncommon Stars, a defiantly joyful adventure set in California's San Gabriel Valley, with cursed violins, Faustian bargains, and queer alien courtship over fresh-made donuts.
I'm feeling warm and fuzzy this week, because it's Book Riot's 10th birthday! I've been here for 6 of those years (as a contributor, then a contributing editor, then a temporary employee, and now an associate editor!) We were chatting away in the Book Riot Slack about how we all got started here and how much has changed. It's a really lovely community: both the contributors/staff and all you amazing readers. It warmed my heart to read everyone's happy memories and how far they'd come as readers and writers since they joined.
And hey, if you want to celebrate with us, we have merch celebrating 10 years! Pick up a cozy hoodie, a shirt, or a tote bag at Bonfire to show off your Book Rioter status. It's only available this month! (The yellow hoodie makes for particularly autumnal apparel.)
This week I wanted to highlight the charity Hope In a Box. They supply rural public schools with "curated books with LGBTQ characters, detailed curriculum for these books tied to Common Core State Standards, and extensive training and mentorship on how to cultivate an inclusive classroom." You can find out more at the Hope In a Box website and support them by donating. You can also buy a box outright for your own classroom.
---
Sapphic Vampire Books To Slake Your Thirst
We all construct a seasonal October TBR, right? While most of the year I avoid horror as much as possible, when the leaves start to change, I'm suddenly excited to cozy up with a creepy read. And October? Well, that's Halloween month, so I put all the witchy, scary, horror, thriller, blood-soaked reads on my TBR. Especially for the 24 hour readathon!
If you, too, like to sprinkle some monstrous books into your October reading, here are some sapphic vampire stories to add to your list! These are all ones that I've read and loved.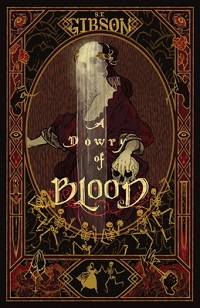 This is a bisexual, polyamorous take on the character of Dracula from the perspectives of his three "brides" (one of them is a man). It's also a revenge story: the book begins with Constanta killing Dracula (though he's never named in the story), and then backtracking to how they got there. It's a narrative about abuse and also has a lot of gore, so be prepared for that going in, but it's also gorgeously written, atmospheric, and thoughtful. This is a M/F/F/M polycule and all the main characters are bisexual.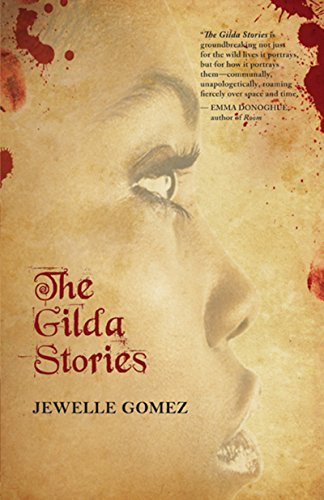 This is a classic for very good reason. Even if you're not usually a horror reader, this is an incredible read. It follows Gilda over two centuries, from escaping slavery to the year 2050 — we really get a sense of what being immortal would look like, how you would have to continually reinvent yourself. It plays with vampires tropes in interesting ways, and there's also a lot of commentary on racism, homophobia, and sexism over time — what changes and what stays the same. Gilda is a lesbian vampire who feeds according to a strict moral code, where it must be consensual and also provides value for the human. While this is a vampire book, it's not horror, so feel free to pick this one up even if you're not looking for a scare!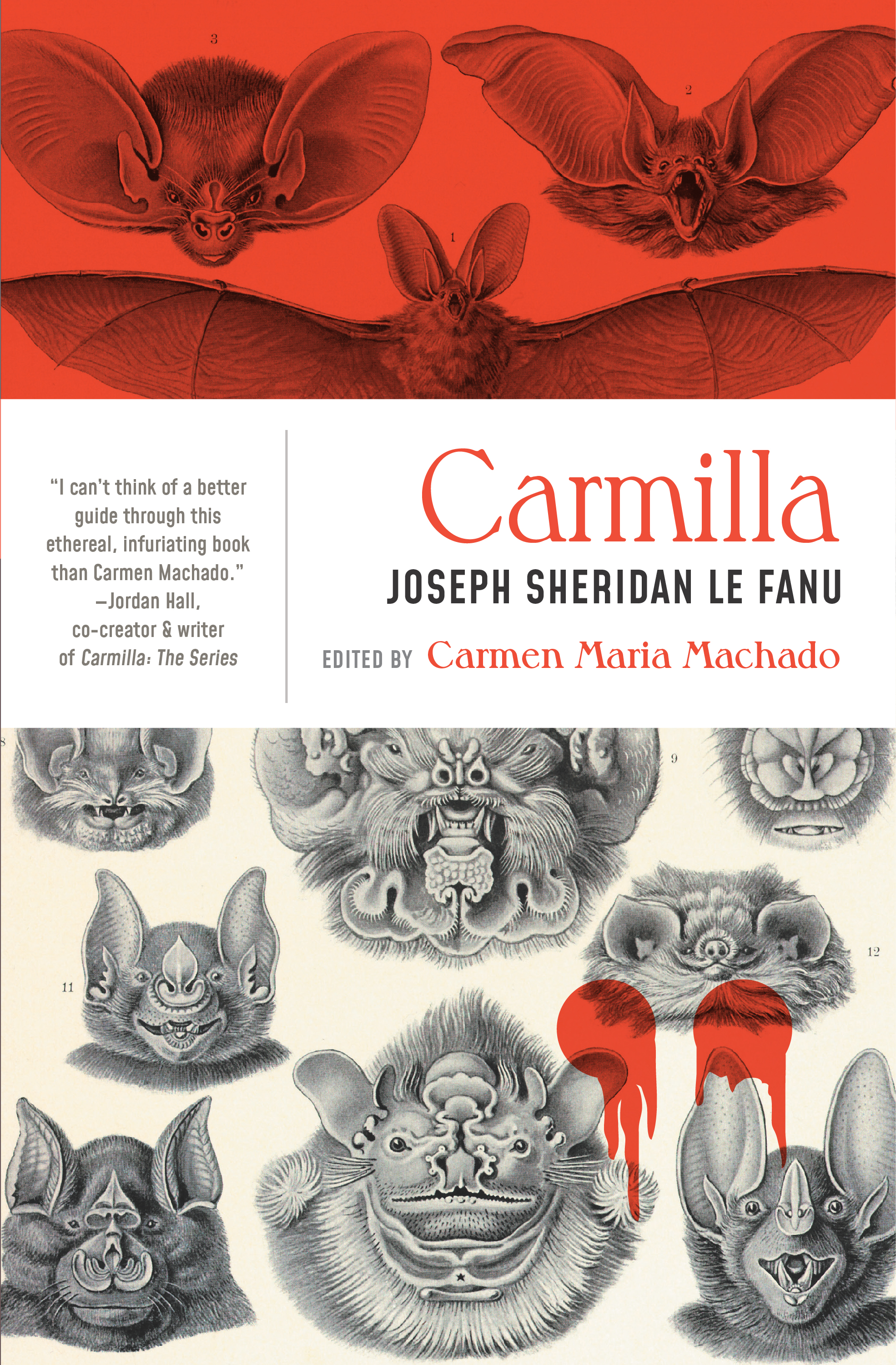 Carmilla by Joseph Sheridan Le Fanu, edited by Carmen Maria Machado
Carmilla is the classic lesbian vampire tale — it predates Dracula! She's also a prototypical "monstrous lesbian." Still, there's something so compelling about this story and the character, and Carmen Maria Machado does an incredible job reclaiming it for queer readers. Even if you've read it before, this version is like reading it for the first time. I wrote about why the original stuck with me in this post: Lesbian Pulp, Carmilla, and Reclaiming Toxic Representations. And then I was so impressed with Machado's version that I wrote another: Bringing the Lesbian Vampire Home.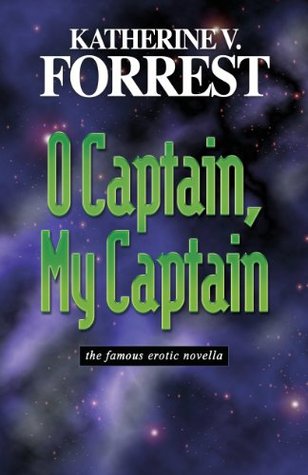 Lesbian vampires… in space! Also, you know that joke about lesbian vampires? Well, this novella plays it at face value, and that's all I'll say about that.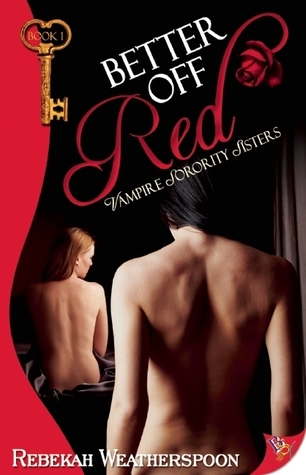 Lesbian vampire sorority sisters! This is closer to the erotica side of things than paranormal romance, which probably isn't surprising, given the premise. It's also the first in a series, each with a different main character. The vampire's name is Camila!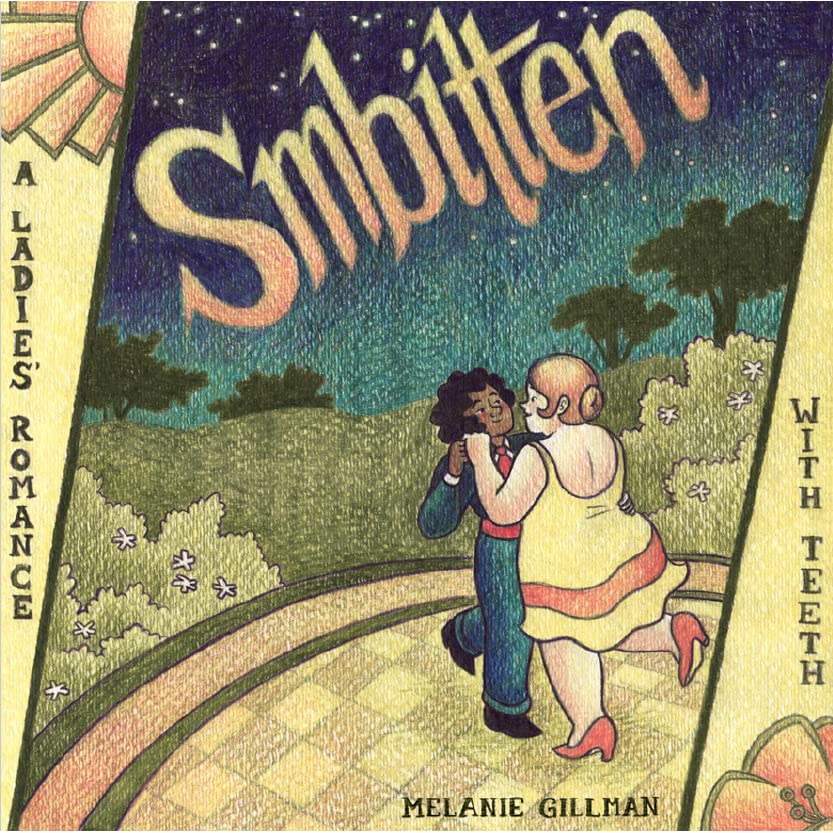 Smbitten by Melanie Gillman
Melanie Gillman is one of my favourite artists. They use pencil crayons in their detailed and evocative illustrations — you might remember them from As the Crow Flies. This one is a graphic novel about swing-dancing lesbian vampires! Even better, it's on Gumroad as pay what you want, with no minimum.
Next up on my TBR is When I Arrived at the Castle by Emily Carroll, an erotic vampire horror graphic novel. I can't wait to sink my teeth into it.
Whether you're looking for erotica, horror, or a classic, hopefully you found a sapphic vampire book to your taste on this list!
All the Links Fit to Click
LGBTQ Book Riot Posts
New Releases This Week
While there some fantastic authors of colour on this list, the LGBTQ books out this week are disproportionately white. Hey publishing: we want more diverse queer books, please.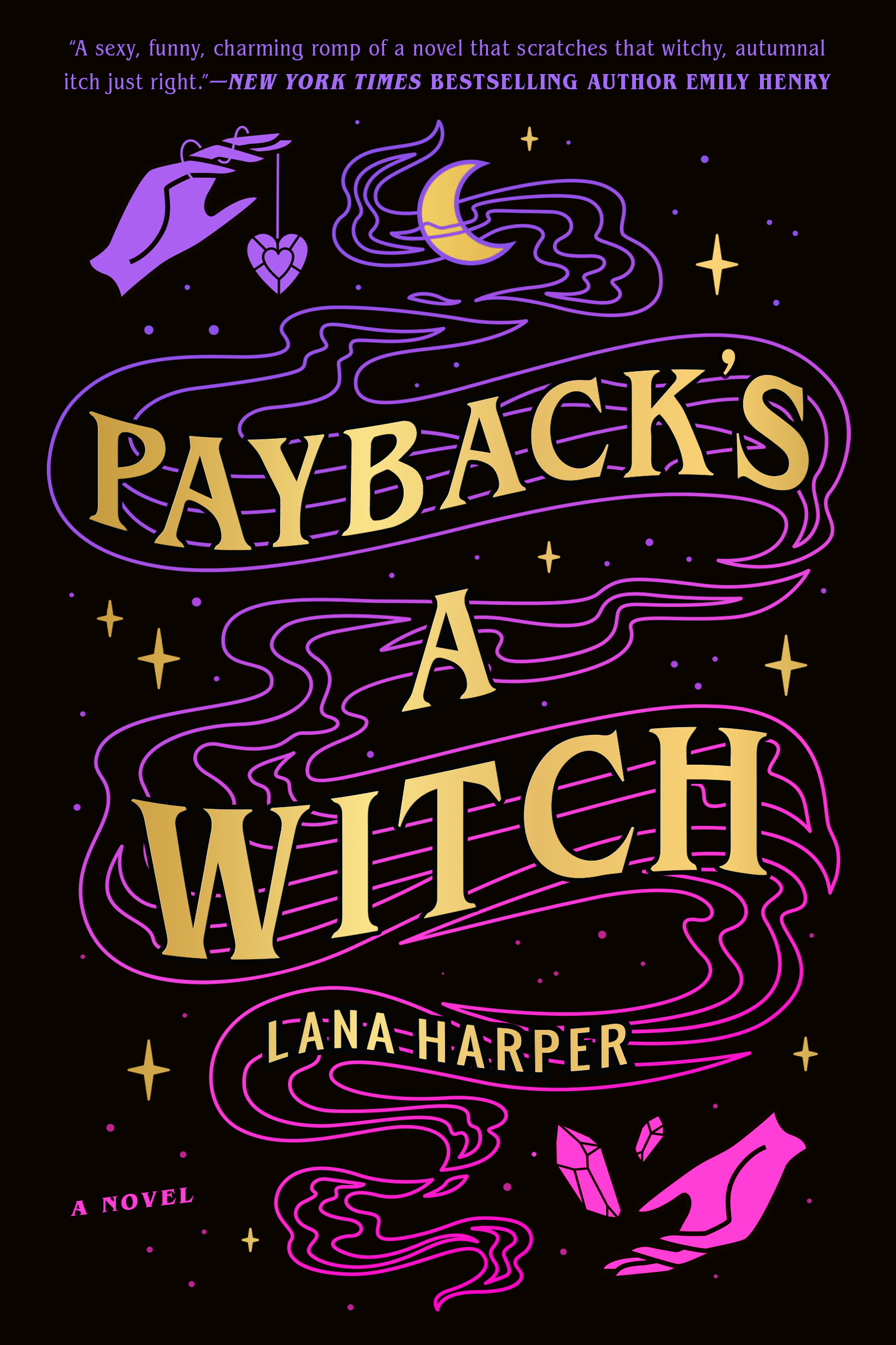 Payback's a Witch by Lana Harper (Bisexual F/F Fantasy)
If you want a Halloween read but aren't in a horror mood, this is the perfect pick for you. There's a witchy town that doubles as a Halloween tourist trap, a spellcasting tournament, and three women who make a pact to get revenge on the man who broke their heart — and then two of them fall for each other in the process. This gives me Halloweentown vibes, if Halloweentown was a bisexual fantasy romance novel.
Reprieve by James Han Mattson (Gay Horror)
On the other hand, if you're ready to dive into a horror read, might I recommend this murder at a full contact haunted escape room? It's about a group of 4 (including a gay international student on a "besotted search" for his former English teacher) who almost become the second group to ever get through the entire escape room without yelling the safe word, "reprieve," until someone breaks into the cell and kills one of them. On top of the creepy story, it's also an examination of privilege, complicity, and racism in America. If you like your horror to keep you up at night both with sheer adrenaline and with timely social criticism, this is the October read for you.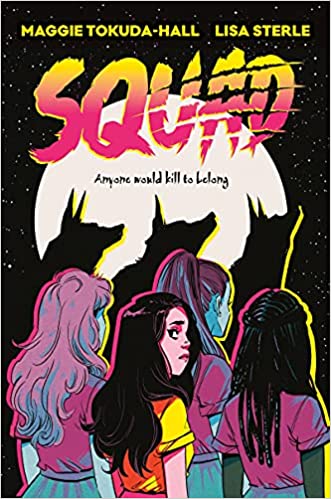 Squad by Maggie Tokuda-Hall & Lisa Sterle (Sapphic YA Fantasy Graphic Novel)
Becca is worried about fitting in at her new school, but she is immediately taken in by the popular girls. There's just one little snag: they are werewolves. In order to finally have a place where she belongs, Becca lets herself get turned. After all, they only feed on skeezy boys who won't take no for an answer. As this strategy gets messier and messier, she also finds herself falling for one of the other girls in the pack. This already has an adaptation in the works, after an 8 way bidding war for the rights!
The Throwback List by Lily Anderson (Bisexual Fiction)
The Swank Hotel by Lucy Corin (M/M Fiction)
The Balance Tips by Joy Huang-Iris (Queer Fiction)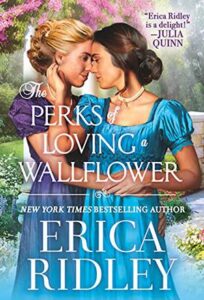 The Perks of Loving a Wallflower (The Wild Wynchesters Book 2) by Erica Ridley (F/F Historical Romance)
The House on Druid Lake by Isabelle Adler (M/M Paranormal Romance)
A Spindle Splintered by Alix E. Harrow (Sapphic Fantasy)
Galaxy Brain (Cute Mutants #5) by S. J. Whitby (Genderfluid Fantasy)
The Stagsblood King by Gideon E. Wood (Gay Fantasy)
The Fox's Tower and Other Tales by Yoon Ha Lee (Queer Fantasy Short Stories)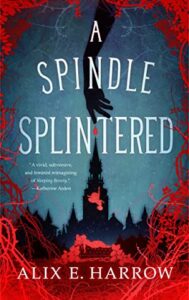 Blood of the Chosen (Burningblade & Silvereye #2) by Django Wexler (F/F Fantasy)
Plain Bad Heroines by Emily M. Danforth (Sapphic Horror) (Paperback release)
The Gold Persimmon by Lindsay Merbaum (Sapphic and Nonbinary Horror)
Rebel Boys and Rescue Dogs, or Things That Kiss with Teeth by Brianna R. Shrum (Trans Guy Love Interest YA Contemporary)
Tonight We Rule the World by Zack Smedley (Bisexual Guy YA Contemporary)
Needlework by Julia Watts (Gay YA Contemporary)
The City Beautiful by Aden Polydoros (M/M YA Historical Fiction)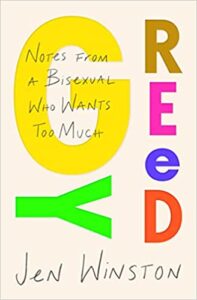 The One You Want to Marry (And Other Identities I've Had) by Sophie Santos (Lesbian Memoir)
A Carnival of Snackery (Diaries 2003-2020) by David Sedaris (Gay Memoir)
A Tale of Two Omars: A Memoir of Family, Revolution, and Coming Out During the Arab Spring by Omar Sharif Jr. (Queer Memoir)
Being Seen: One Deafblind Woman's Fight to End Ableism by Elsa Sjunneson (Queer Memoir)
Greedy: Notes from a Bisexual Who Wants Too Much by Jen Winston (Bisexual Woman Memoir)
The Care We Dream Of: Liberatory & Transformative Approaches to LGBTQ+ Health edited by Zena Sharman (Nonfiction)
Between Certain Death and a Possible Future : Queer Writing on Growing up with the AIDS Crisis edited by Mattilda Bernstein Sycamore (Queer Nonfiction)
---
That's it for me this week! Until next time, you can find me at the Lesbrary as well as on Twitter @danikaellis. You can also hear me on All the Books on the first Tuesday of the month, and I post weekly New Releases videos on the Book Riot Youtube channel. You can bet I sneak in as many queer titles as I can.
Happy reading!
Danika