Sponsored by Chicago Review Press.
As investigators brought out the bagged remains of several dozen young men from a small Chicago ranch home, attention quickly turned to the owner of the house. John Gacy was an upstanding citizen, famous for his themed parties and appearances as Pogo the Clown. But in the winter of 1978–79, he became known as one of many so-called "sex murderers." Through the testimony of siblings, parents, friends, lovers, and other witnesses close to the case, Boys Enter the House retraces the footsteps of these victims as they make their way to the doorstep of the Gacy house itself.
Happy Thursday, Book Friends!
Mercury is in retrograde until October 18th, and that means it's time for all of us to prioritize self-care. For me, that's meant a lot of scary movies, a lot of soup, and a lot of cat cuddles. And if you're looking for a good soup recipe, this vegan pumpkin lasagna soup was basically the ultimate comfort food. I know you're not here for pumpkin soup recipes, so just consider it a fun bonus.
Anyway, what you're here for is the book stuff, and I'm excited to share the book stuff, so let's talk books and things.
— Emily
Book Deals and Reveals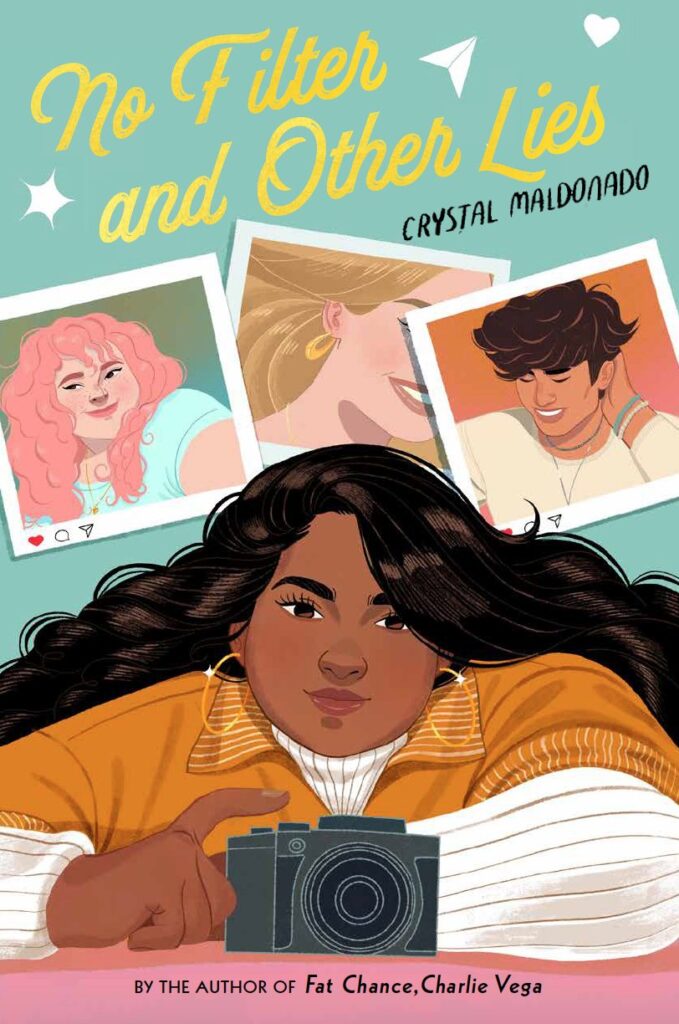 Here's the cover reveal for Crystal Maldonado's upcoming novel No Filter and Other Lies, a book about "Kat Sanchez: an IG-obsessed, charmingly messy, fat brown bi photographer."
Game of Thrones fans, HBO has finally given us a teaser trailer for the upcoming prequel series House of the Dragon.
Sterling K. Brown has been cast to star in Hulu's adaptation of the novel Washington Black by Esi Edugyan.
We've got a cover reveal for T. Kingfisher's upcoming book What Moves the Dead, a retelling of Edgar Allen Poe's "The Fall of the House of Usher." This one's coming out in July 2022.
HBO Max is developing a series adaptation of Stacy Willingham's upcoming novel A Flicker in the Dark. The adaptation is produced by Emma Stone and Dave McCary's Fruit Tree and A24.
Here's the cover reveal for Kacen Callendar's latest middle grade book Moonflower. In a tweet, Callendar said, "Moonflower is one of my most personal stories, about depression, spirituality, and inner healing."
Disney+ is giving a straight-to-series order for an action-comedy series based on the 2006 graphic novel American Born Chinese by Gene Luen Yang.
NYC Public Libraries are ending late fees! And they're waiving all previous late fees and fines.
Shang-Chi is the first film of the pandemic era to make over $200 million domestically.
Simon Element, an imprint of Simon & Schuster, has won the rights to Nicole Walter's upcoming memoir, set to be released in 2023.
Harper Collins has removed a short story from David Williams' The World's Worst Children after the story was criticized for displaying casual racism.
Shipping delays, printer backups, and worker shortages mean publishers are being forced to postpone new book releases.
Book Riot Recommends
I'm a Contributing Editor at Book Riot, I write the Today in Books newsletter, and I'm a Bibliologist for Book Riot's Tailored Book Recommendations subscription service. I also have a PhD in English, so I'm basically a doctor of books. Books are my life, in other words, so in this section of the newsletter, let me share with you some upcoming books I'm super excited about. And I think you will be too!
Can't Wait for This One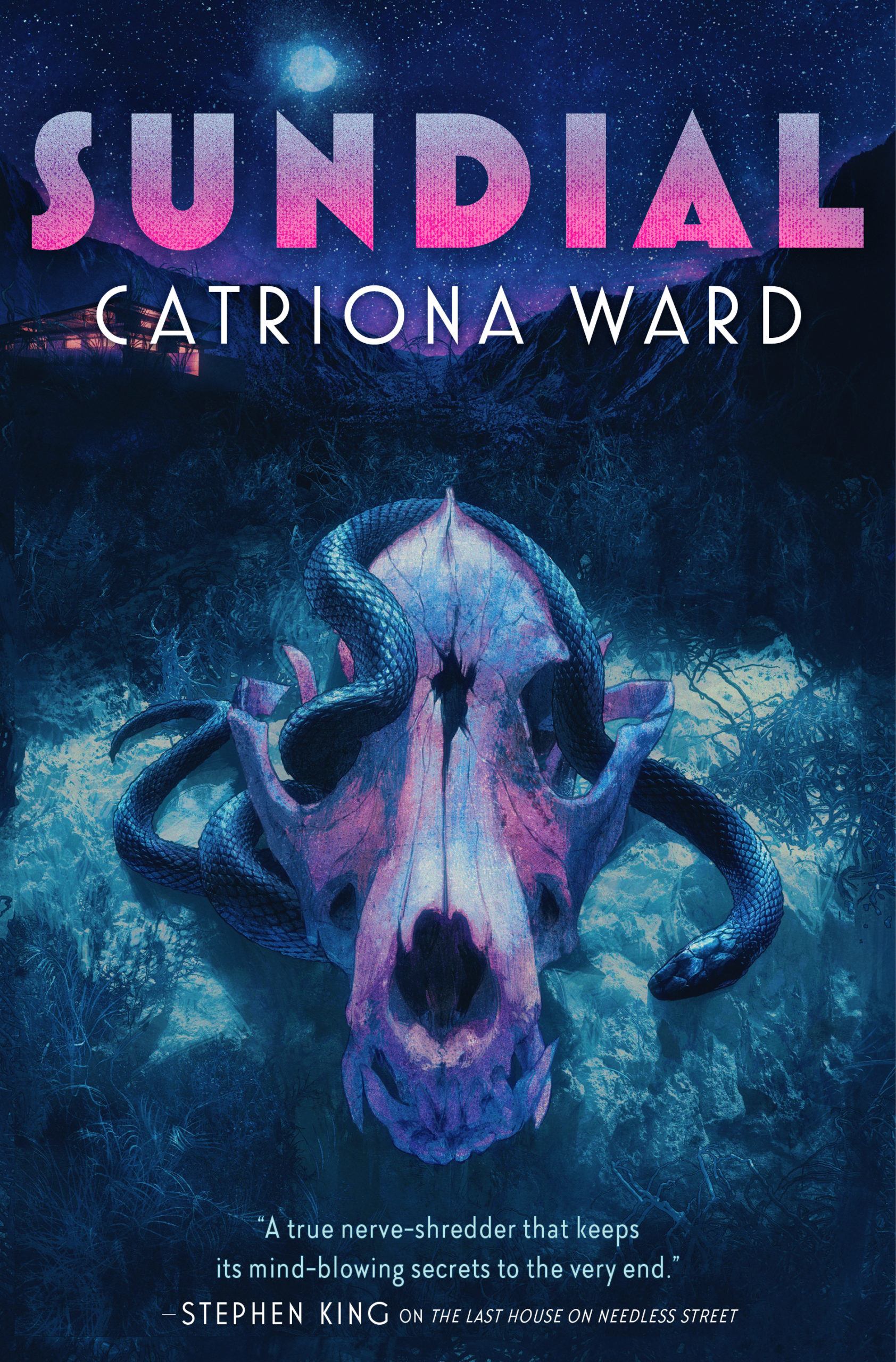 Sundial by Catriona Ward (Macmillan, March 2022)
A twisty psychological horror novel centering mother/daughter relationships and strange, unsettling sci-fi-like experimentation? Yes. And then when this cover was revealed? Yes, times infinity.
Catriona Ward's Sundial is the story of Rob, a woman who is trying desperately to escape the strangeness of childhood, living in Sundial, deep in the Mojave desert. She's now far away from that place, and she lives in the suburbs with her husband and her two kids. But still her past refuses to let go. She can see it reflected in her oldest daughter Callie, who spends her days collecting bones and whispering to imaginary friends. It all feels too familiar, too much like the life she's desperately trying to leave behind. But the things that happened at Sundial can't remain a secret forever.
I read Catriona Ward's 2020 novel The Last House on Needless Street a few months ago. It was unforgettable and unlike anything I've ever read. And while it was the first book I've ever read from Catriona Ward, it was so unique and chilling and, well, fun. So much so that I already feel like no matter what Ward writes next, I'm going to be excited about it. Ward introduces a unique voice and perspective to the horror genre unlike anything else authors are writing today (or ever). Needless to say Sundial is going to the top of my TBR stack as soon as it comes out. And you should check it out too!
Words of Literary Wisdom
"You're not like other girls, he says, and I wind the word tight around me, a cape. The world is full of other girls—shiny-haired, giggle-glowing, simultaneously pure and sex-enthralled, groups of them, worlds of them, walking in community, writhing under club lights, running through parks. But if he says he doesn't like other girls, if I am not an 'other girl,' he will be mine, not theirs.
Except that I know deep down I am other girls. They spin in me and around me. I am of them: my coworker who has been wearing the same lipstick shade, Barely Legal, every day since some guy leaned over the counter and complimented her on the color. My mother who buys and buys, sure she hasn't found the right cream the right needle the right dress to win a man back, so she keeps trying. She keeps buying. Sasha who is no longer my best friend, because her boyfriend told her he thought she should dress more like me (clarified: more sexy) and so she realized I was not an other girl to him or that she was not a special girl, a chosen girl, or that all the categories collapse at the behest of the men who make them and that is just easier to pretend that we have any control in the first place."
— Of Women and Salt by Gabriela Garcia
What's Up in the Book Community?
My iPhone is constantly telling me I spend too much time staring at my screen, which is honestly so rude. But this means I spend a lot of time scrolling around the online book community: BookTube, Bookstagram, BookTok, BookLinkedIn (JK. That's not a thing… I don't think). You get the idea. Don't have the time, energy, or the will to do all of that yourself? No problem. I got you. In this weekly section of Book Radar, we'll take a look at something cool, interesting, and/or newsy that's going on in the book community.
Big news in the online community this week? Well, Instagram and Facebook were down for a whole day! How could I make it through a newsletter without bringing up this momentous news. Yeah, we had to go a whole day without Bookstagram. It was a dark day. Here are some of the best memes about the outage. Which one is your favorite? For me, it's actually this Spirit Halloween one.
See? Mercury is in retrograde.
Your Weekend Reading Soundtrack
This week, take a break from reading and listening to music and watch the new season of SNL. The first episode of the season last weekend was actually funny. And since Halsey is the musical guest, you can listen to her new album—which has the best name ever: If I Can't Have Love, I Want Power—while you read during the day on Saturday to get excited about the episode. Though let's be real. I never watch SNL on Saturday night cause that's past my bedtime. #oldlady
And Here's a Cat Picture!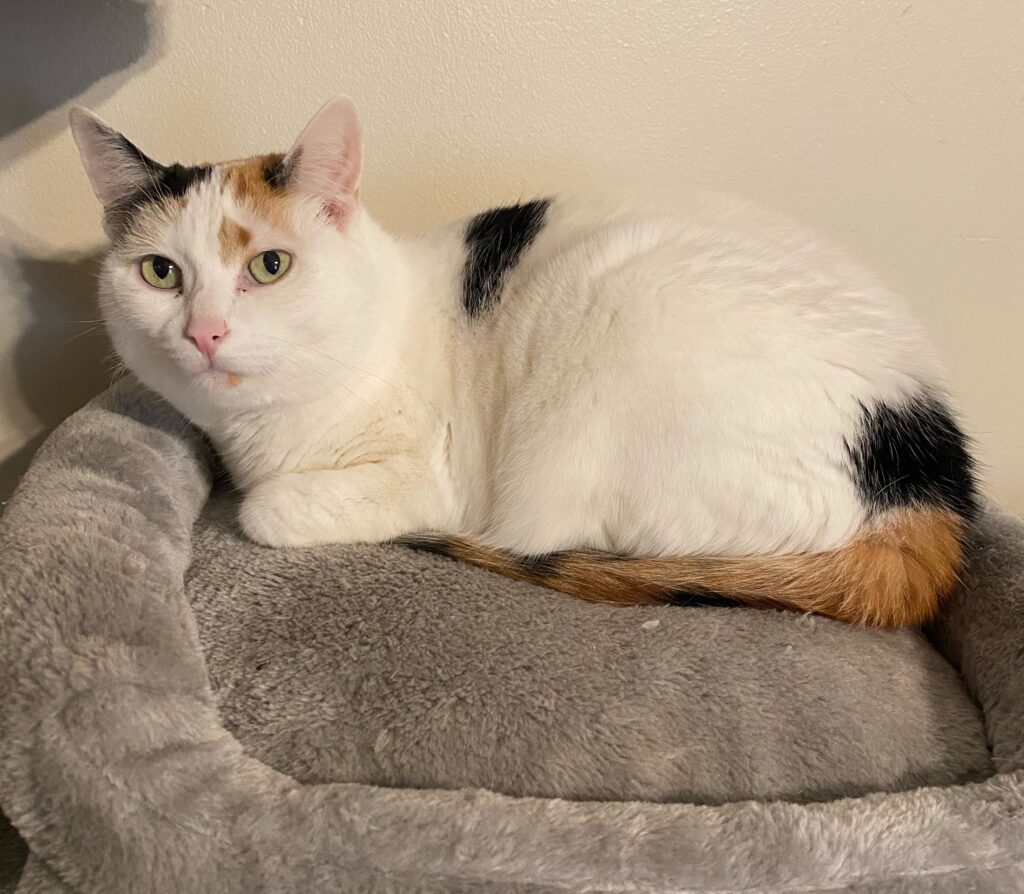 It's Cersei appreciation day. Yes, I just decided that's an official holiday, and it's October 7th.
As I'm writing this, Cersei is actually sitting here right next to me, being fluffy and cute and cheering me on as I write the final words of this newsletter,
---
We've done it. That's all we've got for Book Radar today. I hope you have a wonderful weekend.
❤️ Emily