Sponsored by Deliberate Evil by Edward Renehan.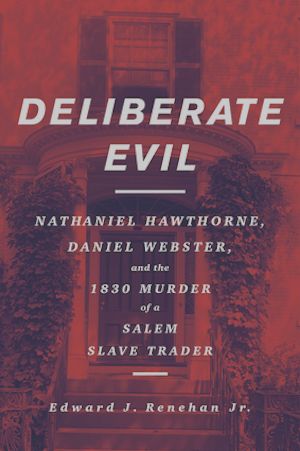 The 1830 murder of wealthy slaver Joseph White shook all of Salem, Massachusetts and drew national attention when it was discovered that two of the conspirators came from Salem's influential Crowninshield family: a clan of millionaire shipowners, cabinet secretaries, and congressmen. A prosecution team led by Massachusetts senator Daniel Webster made the case more newsworthy. Meanwhile, Salem native Nathaniel Hawthorne—who knew several of the accused—observed and wrote. Using source materials not available previously, Edward J. Renehan Jr. provides a riveting narrative of the cold-blooded murder, intense investigations, scandal-strewn trials, and grim executions that dominated headlines two-hundred years ago.
Welcome to October and your first new releases for the month! I love a theme, so I've been watching a lot of the Saw movies for the first time, and good Lord. I mean, will I watch them all? Yes. Are they mostly not-that-good? Also yes.
I'm also reading some Grady Hendrix for October-themed books, but I'll try to suss out some good nonfiction, which we will doubtless cover on For Real. AND NOW. New books!: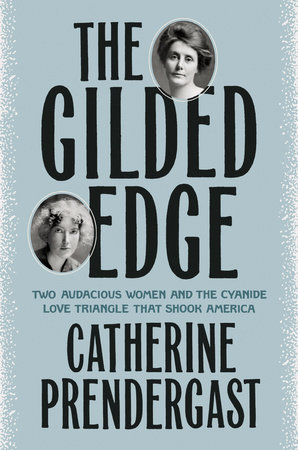 A forgotten scandal and a title with a pun! Confession that this is by a professor from my college, but I didn't know that until AFTER I picked it. You wouldn't think this would influence my choice in any way more than ten years later, but I was one of those kids who spent most of her college free time in office hours, and I am FOND of the University of Illinois's haunted English Building. Anyway! This is about an acclaimed turn of the century poet, her affair with a married man, and the deaths of all three.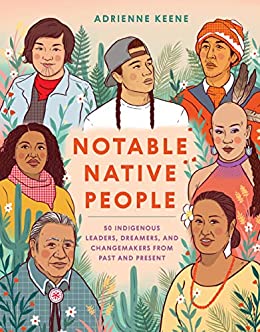 Profiles of fifty notable American Indian, Alaska Native, and Native Hawaiian people! This covers "the lives, stories, and contributions of Indigenous artists, activists, scientists, athletes, and other changemakers." And it's illustrated! It also includes "accessible primers on important Indigenous issues, from the legacy of colonialism and cultural appropriation to food sovereignty, land and water rights, and more." Author Keene is a member of the Cherokee Nation and founder of the blog Native Appropriations.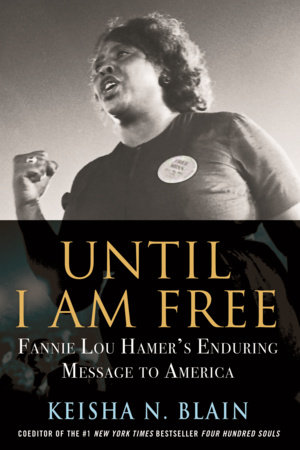 If author Blain's name looks familiar, it's because she is co-editor of this year's Four Hundred Souls: A Community History of African America 1619-2019. Hamer was a leader in the mid-20th century American civil rights movement, as well as organizer of Mississippi's Freedom Summer, along with the Student Nonviolent Coordinating Committee (aka SNCC). This bio "explores the Black activist's ideas and political strategies, highlighting their relevance for tackling modern social issues including voter suppression, police violence, and economic inequality." And it's 200 pages! The length that all books should be.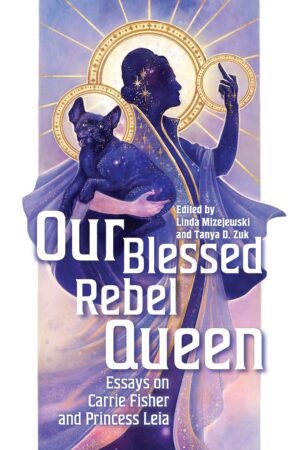 It's a university press book about Carrie Fisher and Princess Leia! It is a "full-length exploration of Carrie Fisher's career as actress, writer, and advocate" and "Fisher's entangled relationship with the iconic Princess Leia." Contributors talk about Fisher's memoirs, the use of Fisher/Leia references in the Women's March, and her mental health advocacy, among other things. V exciting.
---
For more nonfiction reads, check out the For Real podcast which I co-host with the excellent Kim here at Book Riot. If you have any questions/comments/book suggestions, you can find me on social media @itsalicetime. Until next time, enjoy those facts, fellow nerds.