Sponsored by Nightfire.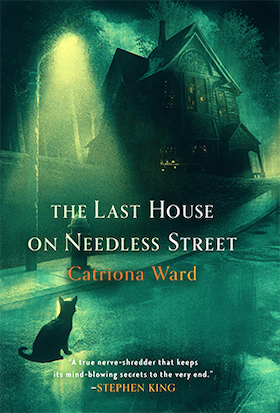 From international bestselling author Catriona Ward comes The Last House on Needless Street, a shocking and immersive read perfect for fans of Gone Girl and The Haunting of Hill House. In a boarded-up house on a dead-end street lives a family of three. An unspeakable secret binds them together, but what is buried among the birches may just come back and haunt them all…
Happy new release day to all who celebrate! Today was a bit of a weird first Tuesday, because I originally had a list of almost 150 titles. But because of all the shipping issues, so many books have had their release dates changed. So by the time I finished going through the list, I was left with half as many titles still coming out today. These date changes are no joke! But there are still a lot of great books out today (just not nearly as many that I have read now that I moved a bunch.)
Below, you'll find titles (loosely) broken up into several categories, to make it easier for your browsing convenience. I hope you have fun with it! And as with each first Tuesday newsletter, I am putting a ❤️ next to the books that I have had the chance to read and loved.
And speaking of today's great books, for this week's episode of All the Books! Danika and I discussed some of the wonderful books that we've read, such as Payback's a Witch, Reprieve, Cackle, and more. Lots of great Halloween-y books for the season!
And now, it's time for everyone's favorite gameshow: AHHHHHH MY TBR! Here are today's contestants:
Biography and Memoir
Bad Fat Black Girl: Notes from a Trap Feminist by Sesali Bowen
Shelf Life: Chronicles of a Cairo Bookseller by Nadia Wassef
The One You Want to Marry (And Other Identities I've Had): A Memoir by Sophie Santos
Greedy: Notes from a Bisexual Who Wants Too Much by Jen Winston
The Storyteller: Tales of Life and Music by Dave Grohl
Until I Am Free: Fannie Lou Hamer's Enduring Message to America by Keisha N. Blain
Smile: The Story of a Face by Sarah Ruhl ❤️
A Carnival of Snackery: Diaries (2003-2020) by David Sedaris
But You Seemed So Happy: A Marriage, in Pieces and Bits by Kimberly Harrington
A Tale of Two Omars: A Memoir of Family, Revolution, and Coming Out During the Arab Spring by Omar Sharif
Fiction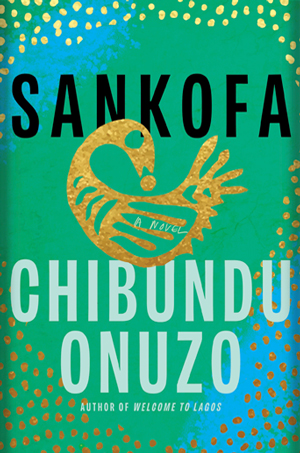 Sankofa by Chibundu Onuzo ❤️
Thieves, Beasts & Men by Shan Leah
We Are Not Like Them by Christine Pride and Jo Piazza
The Vanished Days by Susanna Kearsley
A Time Outside This Time by Amitava Kumar
I Love You but I've Chosen Darkness by Claire Vaye Watkins ❤️
The Throwback List by Lily Anderson
This Is How I Disappear by Mirion Malle
Fight Night by Miriam Toews ❤️
My Famous Brain by Diane Wald
The Lincoln Highway by Amor Towles
Crossroads by Jonathan Franzen
What Storm, What Thunder by Miryam A.J. Chanc
The Swank Hotel by Lucy Corin
Deadheading and Other Stories by Beth Gilstrap
Middle Grade
Children of the Fox (Thieves of Shadow Book 1) by Kevin Sands
Fireborn by Aisling Fowler
Pencilvania by Stephanie Watson and Sofia Moore
Mystery and Thriller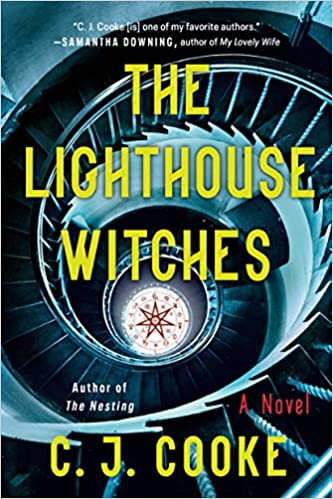 The Lighthouse Witches by C.J. Cooke
1979 by Val McDermid
The Survivors by Alex Schulman
Last Girl Ghosted by Lisa Unger
April in Spain by John Banville
An Elderly Lady Must Not Be Crossed by Helene Tursten, Marlaine Delargy (translator)
The Neighbor's Secret by L. Alison Heller ❤️
The Savage Kind: A Mystery by John Copenhaver
The House of Dust by Noah Broyles
In the Crypt with a Candlestick: A Mystery by Daisy Waugh
The Family Tree by Steph Mullin and Nicole Mabry
Nonfiction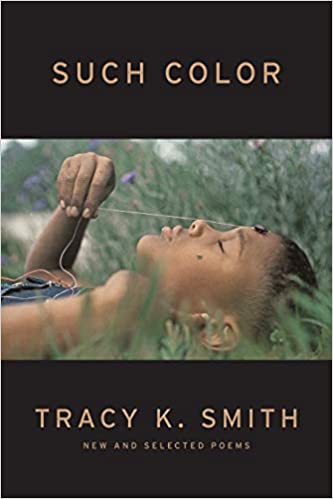 Such Color: New and Selected Poems by Tracy K. Smith
Truffle Hound: On the Trail of the World's Most Seductive Scent, with Dreamers, Schemers, and Some Extraordinary Dogs by Rowan Jacobsen
Credible: Why We Doubt Accusers and Protect Abusers by Deborah Tuerkheimer
Say Their Names: How Black Lives Came to Matter in America by Curtis Bunn, Michael H. Cottman, Patrice Gaines, Nick Charles, Keith Harriston
Between Certain Death and a Possible Future: Queer Writing on Growing Up with the AIDS Crisis edited by Mattilda Bernstein Sycamore
Invisible Child: Poverty, Survival & Hope in an American City by Andrea Elliott
Romance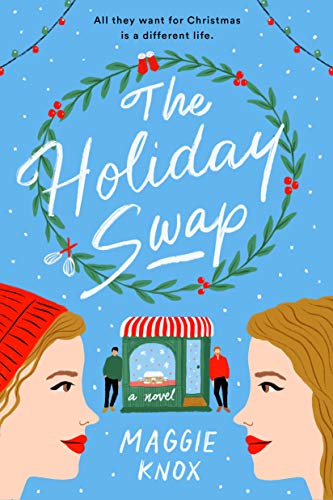 The Holiday Swap by Maggie Knox ❤️
Payback's a Witch by Lana Harper
A Holly Jolly Diwali by Sonya Lalli
Not Your Average Hot Guy by Gwenda Bond
Sci-fi, Fantasy, and Horror
Reprieve by James Han Mattson ❤️
The Death of Jane Lawrence by Caitlin Starling ❤️
Cackle by Rachel Harrison ❤️
A Spindle Splintered by Alix E. Harrow ❤️
Once More Upon a Time by Roshani Chokshi ❤️
The Original Glitch by Melanie Moyer
Search History by Eugene Lim
Young Adult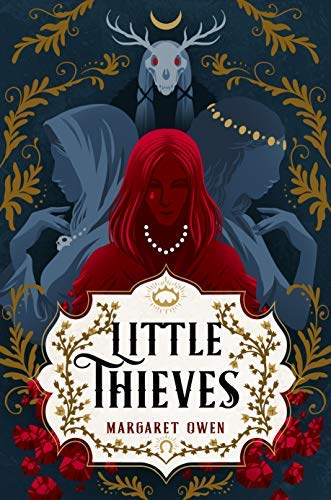 Little Thieves by Margaret Owen ❤️
Briarheart by Mercedes Lackey
The Falling Girls by Hayley Krischer
The City Beautiful by Aden Polydoros ❤️
Vespertine by Margaret Rogerson ❤️
Black Birds in the Sky: The Story and Legacy of the 1921 Tulsa Race Massacre by Brandy Colbert
Crossbones by Kimberly Vale
I'm Dreaming of a Wyatt Christmas by Tiffany Schmidt
Why We Fly by Kimberly Jones, Gilly Segal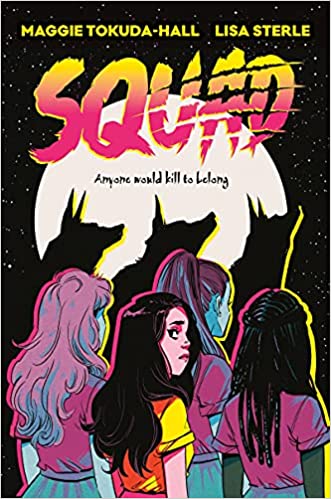 Squad by Maggie Tokuda-Hall and Lisa Sterle ❤️
The Storm of Echoes: Book Four of the Mirror Visitor Quartet (The Mirror Visitor Quartet, 4) by Christelle Dabos and Hildegarde Serle (translator)
Everything Within and in Between by Nikki Barthelmess
When Night Breaks by Janella Angeles
---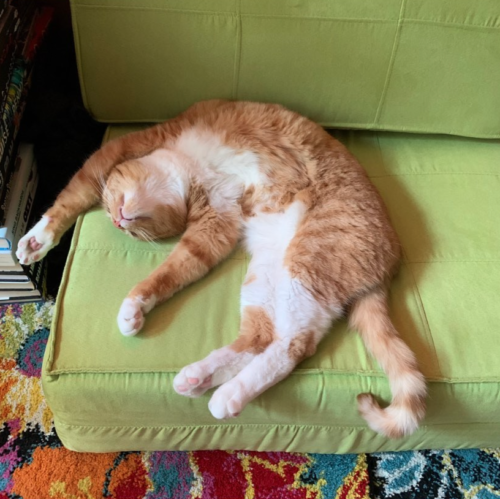 This week: I'm currently reading Together We Burn by Isabel Ibañez and I've moved on to Dance of Death in the Agent Pendergast series from Preston and Child. (I realized I keep calling him Pendergrast, I don't know why.) Outside of books, I'm finishing up the latest season of The Great Pottery Throw Down, and the song stuck in my head is You Didn't Know Me When by Harry Connick, Jr. And as promised, here is a cat picture! It's just terrible that Zevon can never feel relaxed, don't you think? 😉
---
Thank you, as always, for joining me each week as I rave about books! I am wishing the best for all of you in whatever situation you find yourself in now. And yay, books! – XO, Liberty ❤️