Sponsored by Erewhon Books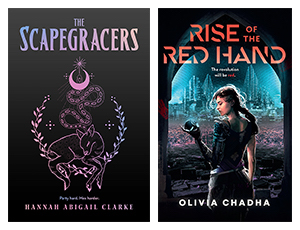 tk
Debate Over Teaching Books By Black Authors Has Roots In Violent 1974 Clash In West Virginia
Virginia's gubernatorial election is quickly approaching, and recently Republican Glenn Youngkin's strategy has been to throw his support behind book banners who have tried to remove books by Black authors from the classroom. Although this strategy seems to be a bit random, the Washington Post draws some eerie parallels to the events occurring today and a 1974 case about textbooks that incited violence in West Virginia.
How N.K. Jemisin's Green Lantern Comic Taught Her To Think Visually
Entertainment Weekly spoke with N.K. Jemisin, author of the Broken Earth trilogy, about her Green Lantern comic Far Sector, which just finished its run and is now available in one nice volume. Jemisin worked with artist Jamal Campbell to tell a new Green Lantern story set apart from the man DC universe, and in this interview she speaks about what she learned working with Campbell, and how it helped her on the screenplay adaptation for the The Fifth Season.
Texas Schools Asked To Investigate Their Libraries. Will They? And Do They Have To?
Earlier this week, Rep. Matt Krause of Texas sent a letter to many school superintendents across the state with a list of over 800 books that school libraries might have that deal with race, sexuality, and identity. His purpose was to target books that might make students feel discomfort or guilt, although his next steps are unclear. While many authors have pushed back against this highly unusual probe, schools are struggling with how to respond to the request. While it is not a subpoena, the request is an official communication from a government body that has authority to investigate any state entity. Teachers and librarians are left uncertain with how to respond and how to interpret Krause's request that they share any other titles that might end up targeted.