Sponsored by Grand Central Publishing.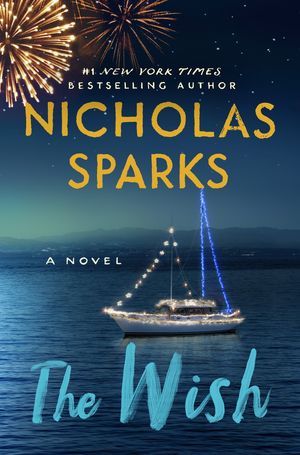 From the author of The Notebook and The Return comes a novel about the enduring legacy of first love and the decisions that haunt us forever. Renowned travel photographer Maggie Dawes is unexpectedly grounded over Christmas, struggling to come to terms with a sobering medical diagnosis. Increasingly dependent on a young assistant, she finds herself becoming close to him. And as they count down the last days of the season together, she begins to tell him the story of another Christmas, decades earlier—and the love that set her on a course she never could have imagined.
Welcome to the Kissing Books newsletter y'all. I'm P.N. Hinton, your guide to the world of romance novels. I hope your spirit is doing well today. Whether it's a backlist, new release, or an under the radar delight, I aim to help you find a book or two that you can get lost in. If you're new to the Kissing Books newsletter, welcome and enjoy your stay. If you're a long-time reader, welcome back; it's good to see you again.
Tomorrow is the first day of October. It's that time of the year where I add scary books to my reading rotation. Don't get me wrong; I live for romance but I know that there are other genres out there and this is my second go to. I actually had this revelation earlier this year: if I'm not writing about romance, I'm writing about horror. I know that they're opposite sides of the circle genre-wise but both of them get the adrenaline pumping, albeit for different reasons.
With that said I bring you one random thing that is giving me joy lately and that is the Surviving Romance webtoon. Girl finds herself in a romance novel that suddenly turns into a zombie outbreak.
Romance Reflection
I really wanted to not talk about this; but it is still being discussed in the Romance wing of Twitter, so I feel I have to. The latest Sally Rooney novel is getting a lot praise from 'high literature' over its depiction of sex positivity.
*head desk*
Because, you know, there's not a genre out there that already does that.
Look, nothing against Rooney herself since I know a lot of people enjoy her work. Honestly, I'll probably never read her since that type of fiction is just not in my wheelhouse. But I don't begrudge her success. That said, I am so very tired of someone who previously had no space in the romance genre suddenly getting accolades that authors in that field have been working hard at for years. Putting a sex scene in a novel doesn't make it a romance; it makes it a fiction novel with sex.
Now, to her credit, I have also heard that Rooney is not comfortable with this type of praise since she seems to identify as a General Fiction writer. There's nothing wrong with that just like there's nothing wrong with romance. Just please stop with the accolades on what a revelation this book is. There are already tons of books with sex positive scenes in them in Romance. They've been there the whole time.
Around the Web in Romance
Here's a handy-dandy guide to help find the romance book you're thinking of based on the description alone, because I'm sure we've all been here.
I played this twice. The first go it was with what I would like to see in a romance story. The second was more closely aligned to my love story with my spouse. The first time I didn't get his initial, but the second time I did, which I found kind of sweet.
As someone who is an aspiring romance writer as well, I loved these truthful words of encouragement.
Yay for grumpy/sunshine romances!!
Netflix released a snippet from the next season of Bridgerton and it only makes me want to reread The Viscount Who Loved Me even more.
Recommendations
I love re-reading books, although I'll admit I haven't done a lot of it recently. As a kid, I re-read a lot because I didn't have many obligations besides school. Even with the various extracurricular activities I was in and the TV shows I just had to watch every week (Buffy, Dawson's Creek, and Charmed to name a few) I re-read quite a bit.
There's a certain level of comfortability in re-reading books. It's like visiting an old friend. Which leads me to the theme of this week's recommendations: books I can't wait to re-read again.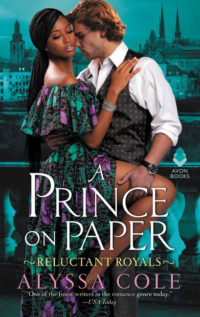 Johan has a reputation for being a royal bad boy, something he does primarily to deflect the paparazzi from his younger brother. When something threatens his brother's future, he enters into a fake engagement with Nya, a woman who is in the midst of coming into her own after a lifetime of being under her father's thumb. I'm sure I've talked about this before but Johan is one of the best cinnamon rolls I've ever read about. Plus it has fake dating, sort-of enemies to lovers, and thoroughly steamy scenes. What more could you ask for?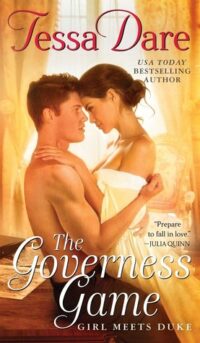 Due to circumstances beyond her control that knock her off her career path, Alexandra becomes governess to Chase's nieces and endeavors to show them how to be proper ladies. When part of this task includes ensuring they have a loving home with their uncle, who has kept them at arm's length for the duration of their wardship with him, he becomes determined to educate her in pleasure instead. Of course, neither get what they anticipated when they begin to fall in love.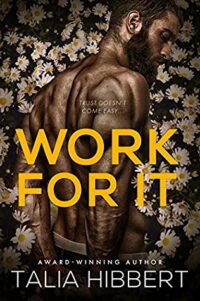 Griffin and Keynes are complete opposites in all ways, but their chemistry is undeniable. What was supposed to be a one-time and chance encounter in a dark alleyway becomes more when they find out that they are also going to be working together. Despite all the reasons they should stay away from each other, the men find themselves continuing to be drawn together and Griffin becomes determined to break down Keynes's walls once and for all.
---
That's all I have for you today. I'll be back Monday and until then you can catch up with me over on Twitter under @PScribe801. Have a great weekend and see you next time!