Sponsored by The City Beautiful by Aden Polydoros.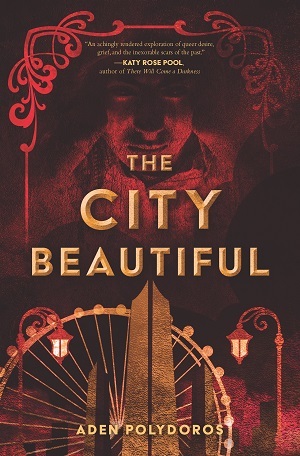 Chicago, 1893. For Alter Rosen, this is the land of opportunity, and he dreams of the day he'll have enough money to bring his mother and sisters to America. But when Alter's best friend, Yakov, becomes the latest victim in a long line of murdered Jewish boys, his dream begins to slip away. Alter is now living a nightmare: possessed by Yakov's dybbuk, he is plunged into a world of corruption and deceit, and thrown back into the arms of a dangerous boy from his past.
Happy Thursday, Readers!
It's rainy outside, and I'm wearing the biggest sweatshirt I own, so that's the vibe here today. I hope you're doing well and that this week has been going great for you.
A lot of you have been messaging me about more upcoming readathons that are worth shouting out. Thank you so much to everyone who has reached out. Since this seems to be a popular topic, I'll be doing a second round up this week of more fall readathons that aren't horror/Halloween themed. So you're welcome!
Anyway, a lot has happened over the past few days. Lots of book news to share lots of book things to dive into, so let's just get into it, shall we?
— Emily
Book Deals and Reveals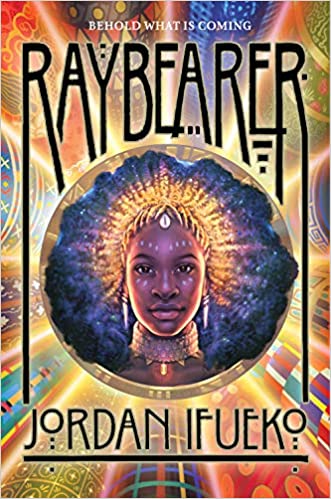 Writer, director and producer Gina Atwater has just signed a multi-year deal with Netflix. Her first project with the streaming platform? An adaptation of the YA fantasy novel Raybearer by Jordan Ifueko.
Scholastic Book Clubs and James Patterson are launching "The United States of Readers" to provide book access to 32,000 students in 1,500 classrooms.
Here's the cover reveal for This is A School, John Schu's debut picture book, illustrated by Veronica Miller Jamison.
Mara Brock Akil is adapting Judy Blume's Forever as part of a 4-show Netflix deal.
Tor Books has acquired Olivie Blake's The Atlas Six and the two follow-up novels planned for a trilogy.
Here's the cover reveal for Meet Me in Mumbai, a new YA novel by Sabina Khan.
Bridgerton has released a teaser of season 2, featuring a new character: Kate Sharma, played by Simone Ashley.
We've also finally got a teaser trailer for the highly anticipated series adaptation of The Sandman.
Jennifer Hillier has shared the cover for her new book Things We Do in the Dark, coming July 2022 from Minotaur books!
Marvel has issued a series of lawsuits to retain ownership of Avengers characters such as Spider-Man and Iron Man.
Here's a peek at footage from the upcoming season of The Witcher, including a first look at Kristofer Hivju.
And here are the recipients of this year's MacArthur "Genius Grants." Congrats to these MacArthur fellows!
Book Riot Recommends
I'm a Contributing Editor at Book Riot, I write the Today in Books newsletter, and I'm a Bibliologist for Book Riot's Tailored Book Recommendations subscription service. I also have a PhD in English, so I'm basically a doctor of books. Books are my life, in other words, so in this section of the newsletter, let me share with you some upcoming books I'm super excited about. And I think you will be too!
Can't Wait for This One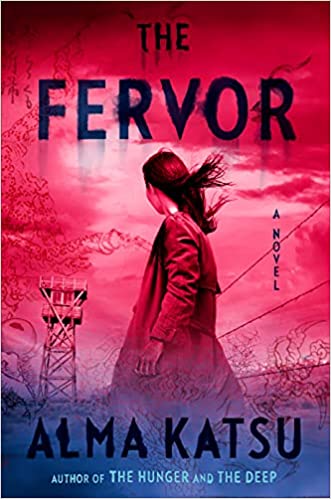 The Fervor by Alma Katsu (G.P. Putnam's Sons, April 26, 2022)
Did I mention it's going to be October tomorrow? Because it's going to be October tomorrow. Am I excited? Maybe a little. Why am I saying all of this? Because October means I'm back on my horror BS. And I'm already looking towards 2022 to all the horror fiction I can't wait to get my hands on.
High on the list for horror in 2022? Alma Katsu's latest The Fervor. Katsu has built a reputation as an author who is able to masterfully meld the horrors of real-life history with supernatural terror. 2018's The Hunger looked at the real-life tragedy of the Donner Party and imagined a paranormal cause behind the terrible things that happened to these travelers. 2020's The Deep reimagines the tragedy of the sinking of the Titanic as a ghost story.
In 2022, Alma Katsu returns to horror and history with The Fervor. Inspired by the Japanese yokai and the jorogumo spider demon, Katsu writes a supernatural story about Japanese internment camps during WWII. Meiko Briggs and her daughter, Aiko, have been taken from their home in Seattle and sent to an internment camp in the Midwest. The mother and daughter desperately want to return home and back to their normal lives, but a strange illness is spreading among those interned. It appears as if something sinister and demonic is threatening them, and they must stop the spread of this demonic disease before it's too late.
Words of Literary Wisdom
"Without a name for it, it's just something I am, a part of life. Once it's got a name, I know that means someone has studied it, dissected it, pulled it apart. When something has a name, they can say it's bad."
— Sorrowland by Rivers Solomon
What's Up in the Book Community?
My iPhone is constantly telling me I spend too much time staring at my screen, which is honestly so rude. But this means I spend a lot of time scrolling around the online book community: BookTube, Bookstagram, BookTok, BookLinkedIn (JK. That's not a thing… I don't think). You get the idea. Don't have the time, energy, or the will to do all of that yourself? No problem. I got you. In this weekly section of Book Radar, we'll take a look at something cool, interesting, and/or newsy that's going on in the book community.
I got some great recommendations for other readathons that are non-Halloween/scary themed that you might want to check out this fall. Here are a few good ones:
Your Weekend Reading Soundtrack
I've got a lot of writing to do this weekend, actually. So this is more of a writing soundtrack rather than a reading soundtrack. But whenever I put on music for writing, I love a good soundtrack with sorta creepy/ambient music. And yeah, the soundtrack for It Follows seems perfect for right now, because IT'S OCTOBER THIS WEEKEND, y'all! I'm so excited.
And Here's a Cat Picture!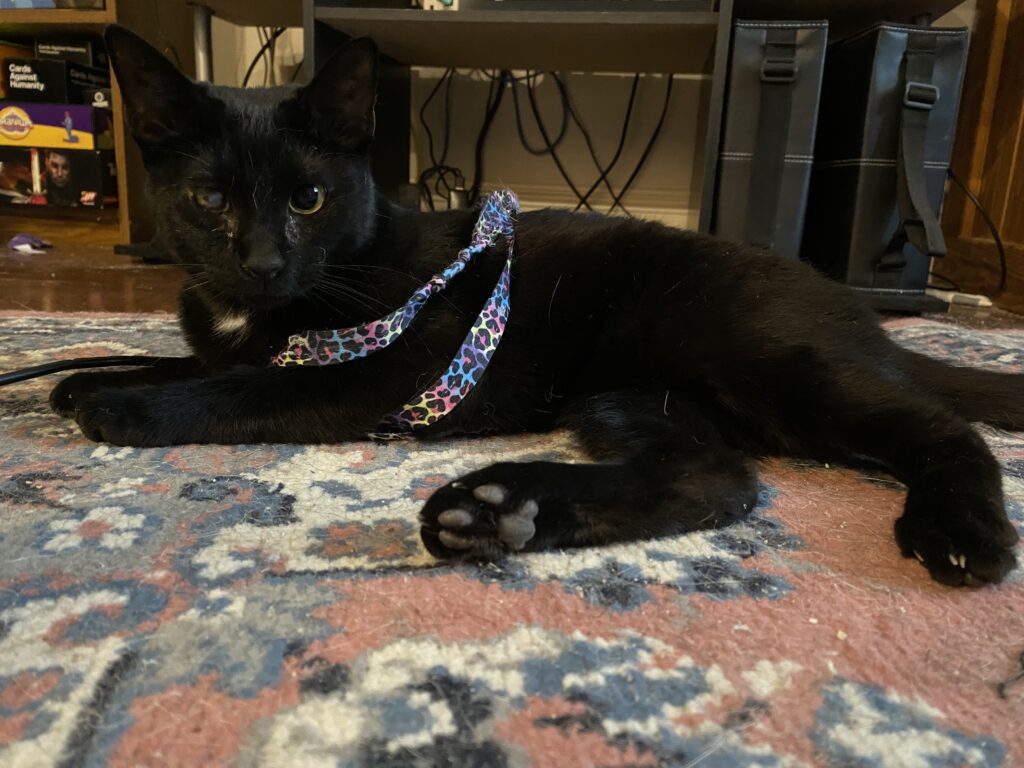 I can't with this goober.
Whenever Phantom wants to play with his cat toy and we're ignoring him, he just plays with it on his own. And then sometimes you get moments like this where he entangles himself in his toy. And it's incredible.
---
We made it to the end of September everyone! I don't know how. It was rough going sometimes, but we did it. Now on to the best month of the year! I'm so excited for October. Until next time.
❤️ Emily