Sponsored by Amazon Publishing.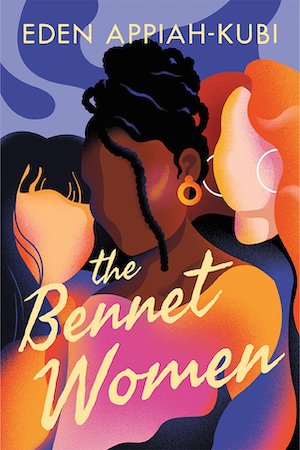 EJ is an ambitious Black engineering student. Jamie is a newly out trans woman studying French and theatre. Tessa is a Filipina astronomy major with guy trouble. For these three undergrads, Bennet House is more than a residence—it's an oasis of feminism, femininity, and enlightenment. Yet the world is brimming with possibilities and soon each woman finds herself planning for love. But what happens when EJ finds herself drawn to a man who's not exactly a perfect fit for the future she has planned? Read this delightfully modern spin on Pride and Prejudice today.
Welcome to In Reading Color, a space where we focus on literature by and about people of color.
So apparently, there's a chance my home state, Tennessee, may enter the ring with Pennsylvania and Texas for recent book bans. *heavy sigh* This isn't much of a surprise, considering how they had already banned schools from teaching Critical Race Theory a little earlier this year. The far right group waging war against books isn't just after those that center non white narratives, though. They're also coming for books about sea horses, hurricanes, and Galileo. Galileo. As in, the Galileo who already caught a case back in 1633 for saying that the earth revolved around the sun. My mans can't even catch a break in death almost 400 years later. You hate to see it.
The protest against Galileo is fitting, though, I think. It shows how this brand of thinking is literally antiquated and seems to be at least partially a result of a response to increased diversity. I doubt it's a coincidence that the types of books that tend to be banned center queer people and people of color. Because of that, and the start of Banned Book Week, I'm highlighting books that have been banned or otherwise publicly contested.
Rebel with a Book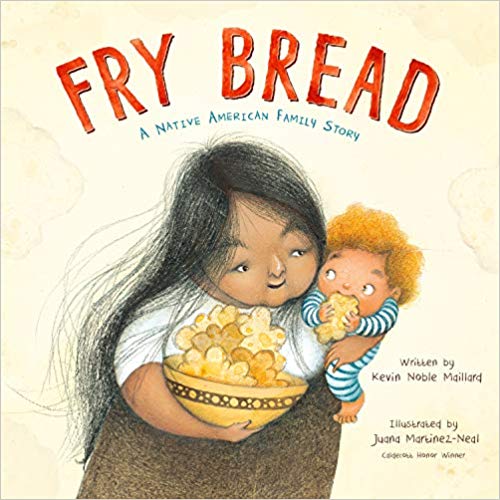 This adorable picture book extols fry bread, a traditional bread made by Indigenous people that originated as a result of forced relocation. In 1864, Native Nations were forced on the "Long Walk," in which they had to travel 300 miles to unfamiliar lands. After many starved, the U.S. government stepped in to give rations of flour, baking powder, and salt — ingredients for the beloved fry bread. The dish is not without its critics, though.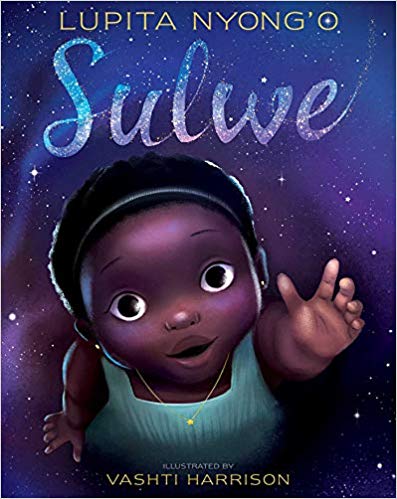 Sulwe by Lupita N'yongo and Vashti Harrison (illustrator)
Academy Award winning actor and Black Panther's boo, Lupita N'yongo's book about a girl trying to find her way is beautifully illustrated. We follow Sulwe, whose beautiful dark skin leaves her feeling less than confident. She pines to have lighter complexion like her mother and sister. Once she goes on her magical journey, though, her thoughts around beauty change and her confidence is reinvigorated.
I wanted to make sure to include a couple children's books to show how even those aren't safe from banning. Look at these precious covers! How do you look at that and think negatively?
Arturo and Alma Rivera leave Mexico with their daughter Maribel. They hope that living in the U.S. will help Maribel to heal from a serious injury. They soon realize just how many obstacles there are in the way of them achieving their American dream, however.
Meanwhile, Maribel is having realizations of her own. The neighbor's kid, Mayor, and her have a burgeoning romance that inspires gossip. But the two teenagers see in each other what others fail to notice in this novel showing how incorrectly immigrants are labeled.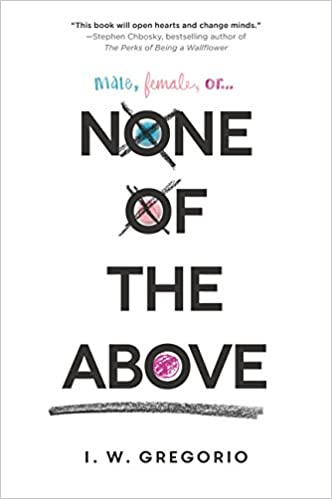 What if what you thought you knew about yourself was wrong? That's the case for Kristen Lattimer, whose life seems to be going pretty well when we first meet her. She's got scholarships lined up for college, friends, and a great boyfriend. One day, when she and her boyfriend decide to take the next step and attempt to have sex, Kristen realizes something is wrong. She goes to the doctor and finds out she's intersex and has male chromosomes. In addition to this revelation, she has to contend with the rest of her high school finding out. This book explores how deeply entrenched gender is with our identity, and what it means to identify as male, female, or intersex.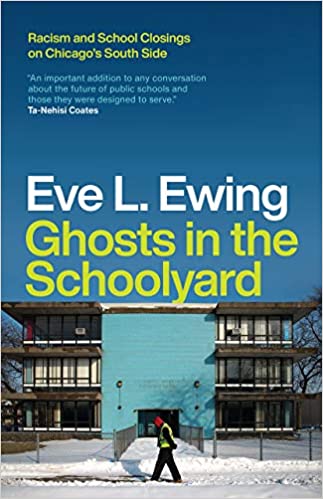 "Failing schools. Underprivileged schools. Just plain bad schools."
Ewing opens Ghosts in the Schoolyard with this straight-to-the-point description of Chicago's public schools before the Mayor announced an unprecedented amount of school closings in 2013. The idea, according to Mayor Rahm Emanuel, was to make way for better schools by combatting lower enrollments rates, budget woes, and purging the bad schools. This sounds well and good until you consider how the decision was met with widespread protest, which begs the question: if the schools were so bad, why did parents, teachers, and students still want them open? Ewing answers this question by examining the elements of race and class that have influenced Chicago's public education system. This may focus on Chicago, but I reckon many of the things explained here are mirrored in many cities across the United States.
A Little Sumn Extra
More on banning books by Kara Yorio at School Library Journal.
This is cool: open source e-reader you can make yourself from parts
Lena Waithe and Gillian Flynn to Start Book Imprints
---
Thanks for reading; it's been cute! If you want to reach out and connect, email me at erica@riotnewmedia.com or tweet at me @erica_eze_. You can find me on the Hey YA podcast with reigning Queen of YA, Kelly Jensen, as well in the In The Club newsletter.