Sponsored by Flatiron Books, publisher of Once Upon a Broken Heart by Stephanie Garber.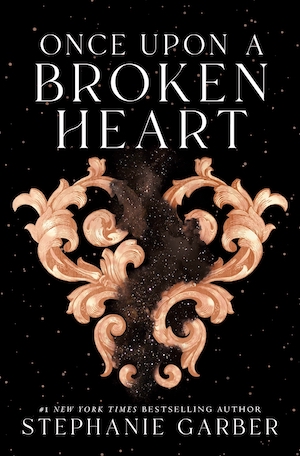 From the bestselling author of Caraval, the first book in a new series. For as long as she can remember, Evangeline Fox has believed in true love and happy endings…until she learns that the love of her life will marry another. Desperate to stop the wedding and to heal her wounded heart, Evangeline strikes a deal with the charismatic, but wicked, Prince of Hearts. How far would you go for happily ever after?
Happy new release day, my little book gourds! I am very excited about all of the incredible books out today. This Tuesday's awesome new releases include A Calling for Charlie Barnes by Joshua Ferris, Believing: Our Thirty-Year Journey to End Gender Violence by Anita Hill, and The Best American Poetry 2021 edited by Tracy K. Smith and David Lehman. I am wildly curious to get my hands on Unrequited Infatuations: A Memoir by Stevie Van Zandt—give me all that E Street Band and Sopranos hot goss! (Did you know his show Lilyhammer was Netflix's first original content series???) I'm also excited to pick up a copy of It's Decorative Gourd Season, Motherf**kers by Colin Nissan, because yes, yes it is. 🎃
And speaking of today's great books, for this week's episode of All the Books! Patricia and I discussed some of the wonderful books that we've read, such as Cloud Cuckoo Land, Light from Uncommon Stars, The Matzah Ball, and more.
And now, it's time for everyone's favorite gameshow: AHHHHHH MY TBR! Here are today's contestants: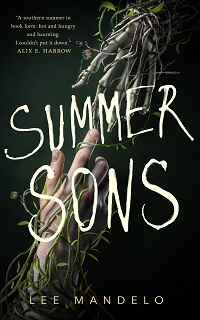 It's always time for scary books, but it's especially time right now, with Halloween only four-ish weeks away. This is a fantastic queer Southern Gothic about young man who travels to Nashville to find out why his best friend and soon-to-be roommate, Eddie, died by suicide. Andrew was supposed to join Eddie, but now he's in a house with roommates he doesn't know in an unfamiliar town. And worse, there are some scary secrets coming to light, and possibly something horrible haunting the house. Is Andrew now forever haunted? This one is going to slowly creep you out. (CW for racism and homophobia, trauma, grief, and suicide.)
Backlist bump: Ghost Summer: Stories by Tananarive Due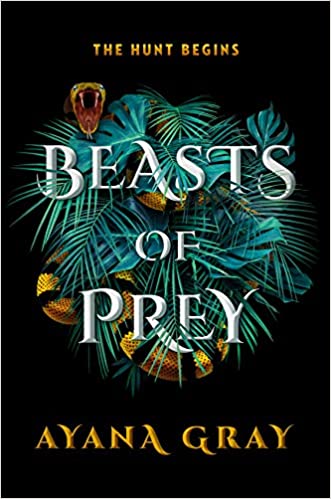 I don't know about you, but I cannot get enough of the YA fantasy novels of the last few years. They are out of this world! This is another excellent one to add to the list. It's about the Night Zoo, a place populated by magical creatures. Sixteen-year-old Koffi works at the Zoo as an indentured servant to pay her family's debts, but when her family is threatened by the Zoo's horrid boss, she accidentally conjures a power she didn't know she had. Koffi is destined to cross paths with a young warrior, Ekon, and the two of them must team up to make sure their futures are safe. But their paths are fraught with danger and—wait for it—beasts of prey. (CW for kidnapping, enslavement, violence and gore, death, chemical use, mental illness, physical and verbal abuse, sexism, and murder.)
Backlist bump: A Song of Wraiths and Ruin by Roseanne A. Brown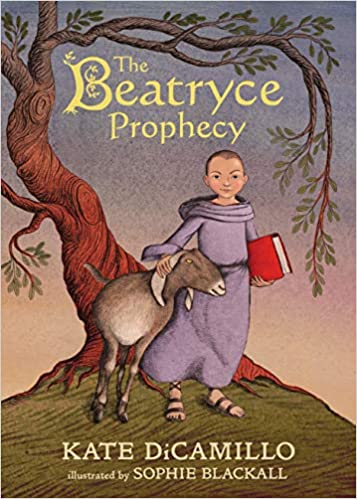 Okay, I know this is going to sound bananas, but this was my first Kate DiCamillo! I am familiar with all her backlist, but somehow have never read any of them. So I have to say, this is a great place to start because it's a wonderful book! It's about a young girl who mysteriously appears at the Order of the Chronicles of Sorrowing monastery. It turns out her name is Beatryce, and she holds many stories within her, and is sought by the King, because of a prophecy. Beatryce knows that her existence at the monastery puts everyone in danger, so she must figure out how to stop the King. It has amazing stories-within-stories, lots of action and adventure, and one great goat named Answelica. And it includes lovely illustrations by Sophie Blackall.
Backlist bump: The Inquisitor's Tale: Or, The Three Magical Children and Their Holy Dog by Adam Gidwitz and Hatem Aly
On your mark…get set…add to your TBR!
Memphis by Tara Stringfellow (The Dial Press, March 1, 2022)
THIS NOVEL. It will destroy you, so get ready for that. This is one of the best debut novels I have read in a long, long time, but please be ready, because it is filled with hard, heartbreaking subject matter.
The focus of the novel is three generations of Black women in a Southern family. Told over seventy years, it's about these strong women, with Joan at the center of the narration. A young girl when her mother flees Joan's abusive father with her younger sister, they wind up back at her mother's ancestral home in Memphis, living with her aunt and cousin. Each of them has a trauma they are dealing with, and they learn to trust and depend on each other and the other women in their neighborhood to help them heal, including a neighbor with a gift for curses.
Told back in forth in time, we also learn about Joan's ancestors and their hopes and hardships. It's set against the backdrop of history from the segregated South, to the assassination of Martin Luther King, to 9/11. It is an astounding gut-punch of a book, and all of the characters are so real and the story unfolds perfectly. They have hopes and dreams in the face of impossibilities, and make mistakes and try again, and you can't help but cheer them on. I am not doing this novel justice, so you're just going to have to trust me that it is amazing.
(CW for mentions of racism and racialized violence and murder, partner abuse, sexual assault of a child and an adult, war violence, terrorist violence, illness, death, loss of a parent, loss of a spouse, and police violence.)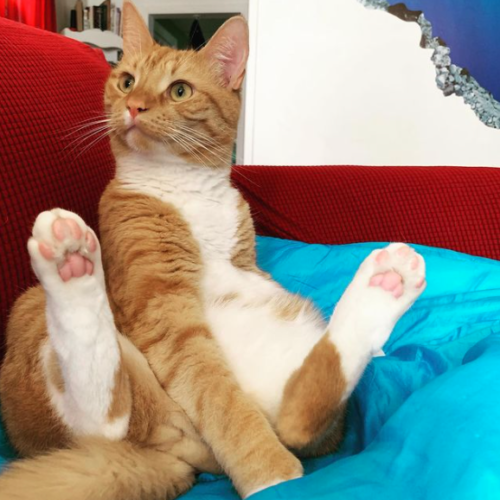 This week: I'm currently reading Magic, Lies, and Deadly Pies by Misha Popp and I've moved on to Brimstone in the Agent Pendergrast series from Preston and Child. Outside of books, I have been watching the new season of Nailed It!, and the song stuck in my head is Frying Pan by Evan Dando. And as promised, here is a cat picture! Zevon cannot seem to relax like a cat. He thinks he's a person. ❤️
---
Thank you, as always, for joining me each week as I rave about books! I am wishing the best for all of you in whatever situation you find yourself in now. And yay, books! – XO, Liberty ❤️