Sponsored by Macmillan Audiobooks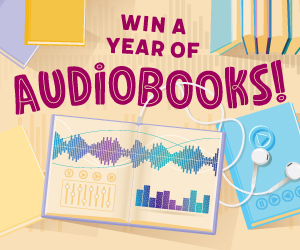 Book Riot is teaming up with Macmillan Audio to giveaway a year membership to Libro.fm to one lucky winner. To enter, simply fill out the form and subscribe to Macmillan's Hear, Here newsletter for a chance to win. Here's a little bit more about Macmillan's Hear, Here newsletter: Discover the latest audiobooks from new-to-you authors and authors you love. Plus, enjoy giveaways, excerpts, and more.
Welcome to the Kissing Books newsletter y'all. I'm P.N. Hinton, your guide to the world of romance novels. I hope your spirit is doing well today. Whether it's a backlist, new release, or an under the radar delight, I aim to help you find a book or two that you can get lost in. If you're new to the Kissing Books newsletter, welcome and enjoy your stay. If you're a long-time reader, welcome back; it's good to see you again.
Romance Reflection
Meg Cabot retweeted this defense of romance and again, you'll find no disagreement from me. However it did get me thinking about a few things, mainly why is this still a topic that comes up? I'm not joking when I say it seems like I see some variation of this declaration from the romance lovers on Twitter every other week. And it is usually rooted in someone else making an equally declarative and negative statements toward the genre.
So my question now is….who exactly are the negative naysayers trying to convince at this point?
Look, we get it. You don't like romance. Say it once and be done. That would be enough for me. That should be enough for me. I'm not someone who tries to convince or convert someone to anything. Especially if their mind seems to be set on that way of thinking. And this is in anything.
However, this continued poking at it makes me think that most do like romance. It's just, for whatever reason, they just don't want to admit it. And so they keep on shouting it from the mountain top in the hopes of making it true. Which sure; there is a sort of power in manifesting something vocally. And if you don't want your friends to make fun of you for what you like, you may be tempted to be loud about it. But then, that's more on you and the company you keep. And, if you do like it, that's on you to make that definitive line in the sand to let them know you will not take their guff on it, if it gets to the point of being mean.
I've mentioned before how, for the most part, I don't like science fiction and or fantasy much. Sure, there are a few outliers, but overall, it's just not for me. I have a whole branch of friends that are hardcore D&D players, and I have to consistently remind them that genre is not for me whenever they try to make recommendations. Do they press me? Sometimes. But it always ends up with, "I like what I like" with a tone and a face that indicates that I'm not going to discuss this any further and the nice is about to be turned off.
Alternatively, these negative naysayers could really not like the genre, which again is fine. But you don't have to make a point of saying it all the freaking time. Leave it at, "I don't like that genre" and don't speak on it again unless someone asks you. Then, take a slight page from the genre and K.I.S.S; meaning, keep it simple, sweetie. Hardcore fans of any genre don't care why people don't like it enough for you to go on an hour-long tirade about what you feel is wrong with it, much like you probably wouldn't like to hear that from a non-fan of your favorite genre. 
Just a little food for thought.
Book Riot Romance:
Coffee shops and romance? Those are a few of my favorite things! No apologies if that song is now stuck in your head.
Have you ever wondered how romance novels are made? I know I have a time or two so I was happy to see that brief history on it.
Bi Visibility Day has since passed but, as with anything else, you can read bisexual positive books any time!
Around the Web in Romance
Not that we need another reason to not romance novels, but here's a reminder that you can also learn new things from them. It's just not for smoochy times.
As a general rule, I don't like camping. I'm a glamping girl all the way. That said, I don't mind the trope.
Odd couples are also a good trope! Because we all know opposites attract, amirite? I am also not sorry for that ear worm.
If you were a fan of Duke I'd Like to F… from last year, here is some fan art capturing the couples in the collection.
Looking for historical romances outside of Regency England? Here ya go! Please note that while some of these books do take place in England, it is outside the Regency period, hence the title.
New Releases & Deals
Here are some of the new releases hitting our shelves this week!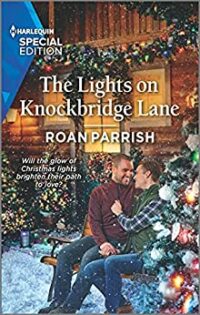 The Lights on Knockbridge Lane by Roan Parrish (I read and loved this sweet M/M holiday romance)
Bewitched Alpha by Susi Hawke
Just a Little Married by Reese Ryan
Kiss of Karma by Louise Lennox
Wicked Daddy by Bianco Cole
Stern and Playing with Desire by Brenda Jackson (with a bonus story from Reese Ryan!)
And here are some of the deals. Please note that these prices were active as of the writing of this newsletter.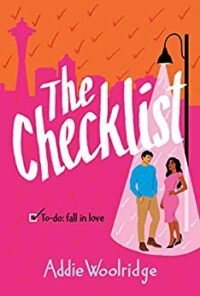 If I Never Met You by Mharir McFarlane ($1.99)
Coming Up for Air by Amanda Meuwissen ($0.99)
The Checklist by Addie Woolridge ($1.99)
Stick a Cork in It by Rich Amooi ($1.99)
Southern Comfort by Sandra Kitt ($0.99)
The Promise of a Kiss by Synthia Williams ($1.99)
The Heir by Johanna Lindsey ($1.99)
---
That's all I have for you this week. The next time we meet, we'll be saying good-bye to September. I hope that this month treated you well. If you want to have more of me between the editions, give me a follow over on Twitter under @Pscribe801. See y'all Thursday!