Sponsored by The Robber Girl by Franny Billingsley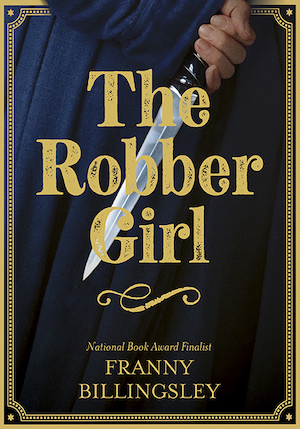 Part literary mystery, part magical tour de force—an incantatory novel of fierce beauty, lyricism, and originality. The Robber Girl has a good dagger. Its voice in her head is as sharp as its two edges that taper down to a point. She and her dagger will ride with Gentleman Jack into the Indigo Heart to claim the gold that's rightfully his. But instead of gold, she finds a dollhouse cottage with doorknobs the size of apple seeds. She finds two dolls who give her three tasks, even though she knows that three is too many.
Hi Kid Lit Friends!
This morning I was going through my upcoming and new release bookshelf, and I realized there are quite a few new chapter books that would be great for newly independent readers. This is a genre that I get very excited about because it's when kids start getting really into reading! I know it can be tricky to find books for this age group, so I'm so happy to see some new releases that young readers will love.
This is such a sweet chapter book filled with charming illustrations on each page. It's about a young girl named Sona who is used to having lots of people around: Amma, Appa, Thatha, Paatti, and so many others. When Amma tells Sona that she will be a big sister, Sona isn't so sure about having to share all the special people in her life with a new baby. Can Sona learn how to be a good big sister?
Jada Jones, Dancing Queen by Kelly Starling Lyons, illustrated by Nneka Myers
When the student council announces that their next fundraiser will involve a school dance, Jada isn't so excited. She has no idea how to dance! Can Jada figure out how to not embarrass herself at the dance while also raising awareness for the fundraiser and making a difference in her community?
Audrey L and Audrey W, Best Friends-ish by Carter Higgins, illustrated by Jennifer K. Mann (October 5, 2021, Chronicle)
This delightful book is perfect for early elementary readers who are trying to figure out a confusing a complicated world. Audrey enters second grade with lots of optimism, but then second grade doesn't turn out to be as great as she thought it was going to be. To make matters worse, a new student enters the class and Audrey isn't Audrey anymore. She's Audrey L, because the new student is also named Audrey! Is Audrey doomed to be second best at everything?
The second book in the Blackberry Farm series is as sweet as the first one. Becket Branch's birthday wish is a dog and his twin brother Nicholas's birthday wish is for a cat. They head to the shelter, but the dog Becket chooses isn't the outgoing and friendly like he wanted. The dog turns out to be scared and shy. And while Nicholas wants a cat that is quiet and loves to be indoors like him, the cat he takes home ends up being outgoing and loves being the farm greeter. Was getting these pets a mistake?
Fans of Dory Fantasmagory will love Bad Nana! Filled with quirky illustrations with pops of neon pink, this book is funny, goofy, and silly. Seven year old Jeanie had two grandmothers. One is sort of normal, but the other one is bad. And Jeanie quite likes Bad Nana even though Bad Nana sometimes gets them into bad scrapes! This is such a fun book!
---
What are you reading these days? Let me know! Find me on Twitter at @KarinaYanGlaser, on Instagram at @KarinaIsReadingAndWriting, or email me at KarinaBookRiot@gmail.com.
Also, did you know that the fifth book is the Vanderbeekers series is out now? The Vanderbeekers Make a Wish is about family mysteries, unexpected guests, and a found letter. I hope you enjoy it!
Until next time!
Karina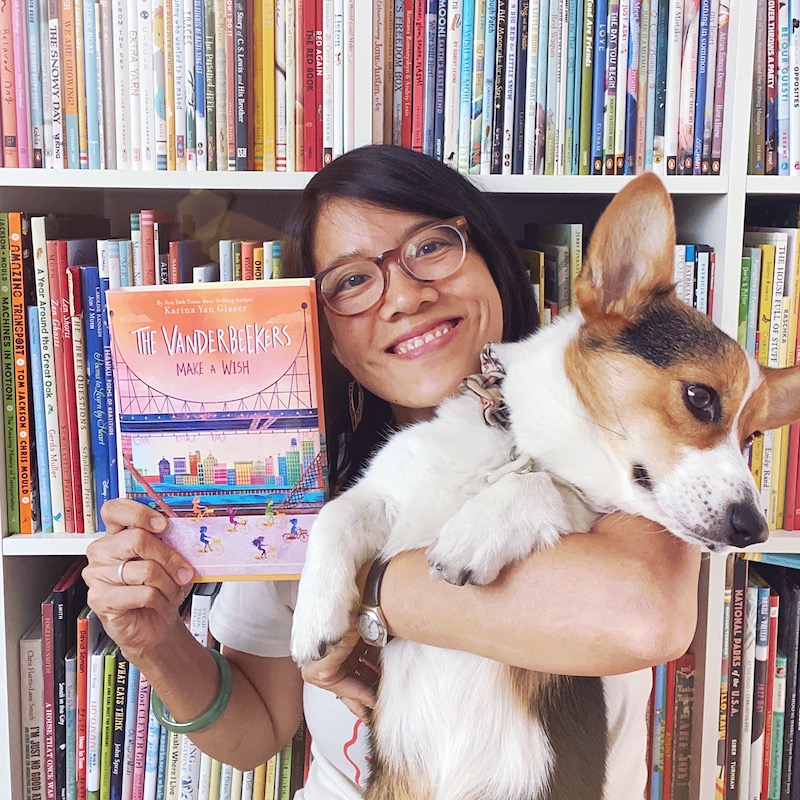 *If this e-mail was forwarded to you, follow this link to subscribe to "The Kids Are All Right" newsletter and other fabulous Book Riot newsletters for your own customized e-mail delivery. Thank you!*