Sponsored by Radish Fiction: Bite-sized romance you'll crave.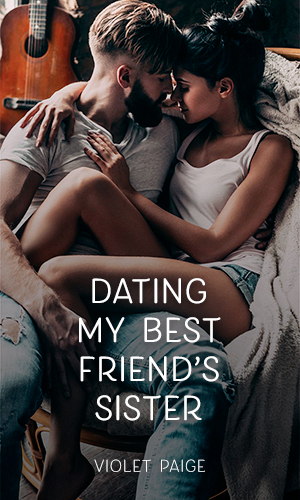 "Ever since the tender age of fourteen, I knew there was something wrong with me. Because of all the boys in all the world I could go and have a crush on, I fall for him. My older brother's college roommate. The mysterious boy with the troubled past who could have any girl he wants. With dark hair and deep brown eyes. As smart as he is arrogant. And those girls? I was never one of them. Not then, and I won't be again now."
Welcome to the Kissing Books newsletter y'all. I'm P.N. Hinton, your guide to the world of romance novels. I hope your spirit is doing well today. Whether it's a backlist, new release, or an under the radar delight, I aim to help you find a book or two that you can get lost in. If you're new to the Kissing Books newsletter, welcome and enjoy your stay. If you're a long-time reader, welcome back; it's good to see you again.
We're almost done with September! The mornings have been cool for our walks to the bus stop, which is nice. I could deal with this type of weather all day every day because it's sunny but not hot. And it's not freezing cold. It won't last long, so I'm going to embrace it while it's here.
Romance wise, I'm currently reading The Ex Talk and And They Lived Happily Ever After. I'm also reading Outlawed for book club but hopefully will be done by the time this will be published, considering we're meeting on Saturday.
Book Riot Romance
When in Romance returned this week with a brand new episode! Jess and Trisha gave a recap of all that has been going in the world of romance since we last heard their melodious voices. As a reminder, Office Hours by Katrina Jackson is the next WIR book club pick so if you haven't picked it up yet, be sure to do so.
Also, here are the results of the WIR Reading Survey.
I've mentioned this author a few times in deals, but if you're wanting a good reading pathway for Rochelle Alers, you're in luck.
And yours truly wrote this piece on some recommended romance anthologies.
Around the Web in Romance
When will people learn to stop coming for Beverly Jenkins? This guy tried it and failed. For those not in the know, Ms. Bev is a precious jewel in the crown of Romance and we will always rally behind her. This is not the first cover that features this type of positioning between the two MCs and it won't be the last. To call this one out specifically is certainly a choice.
Elizabeth Kingston wrote this think piece on white supremacy in romance. As this is a discussion that I feel we've been having a lot this year, it seems fitting to call it out here.
Here are some romance novel recommendations based on your favorite movie rom-com.
Some of these are so funny, I'm glad I wasn't drinking anything while reading them. I felt number twelve in my soul.
This cover reveal was delightful. Fake dating and baking?!?! Sign me up!
Recommendations
It's Bisexual Awareness Week and today (the 23rd) is official Bisexual Awareness Day! I'm sure you've seen the tags floating around over on all the various social media platforms and I wanted to take another moment to boost up it. I've mentioned before that there has been a trend lately of being bi-phobic, which is just not cool. So, I always endeavor to show my support of them as well as other members of the LGBTQ family. Which leads me to my recommendations for the week; romances that feature a bisexual character!
As a note, please remember that regardless of who a bisexual person ends up with, they are still bisexual. Bi women and men who end up with a partner of the opposite gender doesn't points taken away from their "bisexual meter". Love is love is love y'all and that is what it comes down to; who they fall in love with.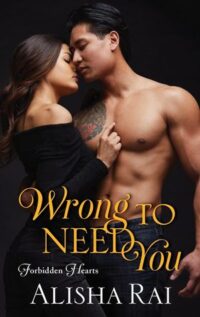 After his name is cleared of a crime he didn't commit, Jackson returns home to his family and the one woman he hasn't stopped loving…even after she married his brother. Sadia is a widowed single mom who has been letting one night stands with the women and men who frequent the bar she works at keep her company when she needs it. When Jackson and she begin working together on a cafe she inherits, she begins to notice him in a different light than just her brother-in-law. As both of them struggle to ignore their attraction, they realize that it is futile and wonder if they have the strength to ignore the past so they can have a future.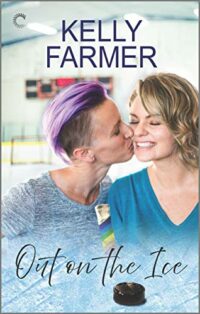 Former pro-hockey player Caro is settling down in her role as the proprietor of an all-girls hockey camp. She is drawn to her new summer hire, Amy, but determined to keep their business professional. Amy, on other hand, isn't shy about her crush on Caro and, as the women work together, the chemistry between them cannot be ignored. As the summer ends, both women are left wondering if it will last beyond that or was it just a fling?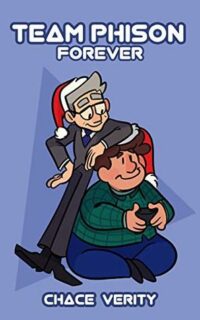 Tyson is our narrator in this sequel and, if possible, he's even more charming here. After dating boyfriend Phil for a couple of years, Tyson is ready to pop the question and fully embrace his new found family. This is especially true since his own parents have disowned him for being bisexual and he has pretty much resigned himself to not having any blood relationships in his life. This all changes when someone he meets one night in a multiplayer match claims to be his half-sister. As he comes to terms with this new information and confronts whether he's really over his father removing himself from his life, he begins to wonder if he is worthy of love. This is a bittersweet ending to this duology, so be sure to pick this up if you were a fan of the first one.
---
And that is all I have for y'all today. I'll be back next week with another edition of the newsletter and in the meantime give me a follow over on Twitter under @PScribe801. Have a great weekend!