Sponsored by The City Beautiful by Aden Polydoros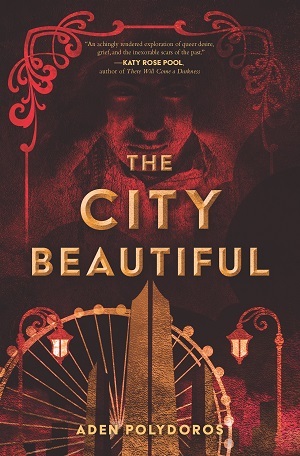 tk
Manchester Township Woman Adds Banned Books to Her Free Little Library
Suze Phillips is a 61 year-old woman who doesn't have any children attending school in the Central York School District, but her neighbors do. And she has a granddaughter who will some day attend school there. So when the school board announced their list of banned books, Phillips decided to take action. The Free Little library that sits in front of Phillip's house in Manchester Township now has a sign encouraging readers to "share banned books here." Phillips told CNN, "I decided I needed to not be a coward. I put this where the kids can see it from the bus stop to let the kids know I stand with them." She has ordered books from the list Central York's school board decided can't be used as educational resources, and she plans on adding them to the library. The library has been outside Phillips' house since 2015, when she created it in memory of her stepfather.
Chuck Palahniuk Serializing New Book on Substack
Chuck Palahniuk, author of Fight Club, has announced a new deal with the fast-growing newsletter platform Substack. His new novel, Greener Pastures, will be published in regular serialized installments on Substack. The first three chapters of the novel will be available for free and will be published on September 27th and October 4th. After that, you can purchase a subscription for $6/month or $40/year.
Here Are the 2022 PEN America Grant Winners
PEN America has officially announced the 2022 literary grant winners. Grant winners were chosen by a panel of esteemed, award-winning writers, editors, translators, and critics. PEN America says that the works chosen "show the potential for lasting literary impact…we look forward to seeing these thought-provoking and challenging examples of literary excellence brought to the world." For a full list of winners and information about their works in progress, check out the PEN America website.
How to Start Reading Fiction (When You Only Read Nonfiction)
Having trouble enjoying fiction as much as you like reading memoirs, true crime, or other nonfiction? If you want to get into fiction, here are some suggestions for you.