Sponsored by Tor Books.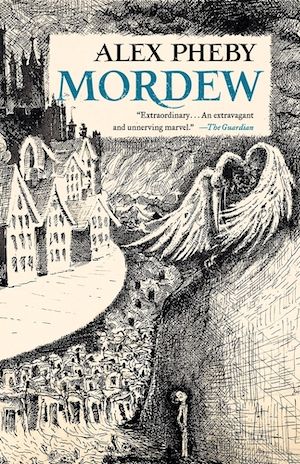 God is dead, his corpse hidden beneath Mordew. Young Nathan Treeves ekes out a living by picking treasures from the Living Mud. Until his desperate mother sells him to the mysterious Master of Mordew. The Master feeds upon the corpse of God for power. But Nathan, despite his fear, has his own strength—and it is greater than the Master has ever known. As the Master begins to scheme against him, Nathan must fight his way through the secrets of the city where God was murdered. The compulsively readable Mordew is a strange, new, and terrifyingly alive epic fantasy.
Happy Tuesday, shipmates! It's Alex, with your weekly selection of new releases and some links for your clicking interest. There were once again a lot of really awesome looking books coming out this week (what is it with September?) so it was hard to choose what to include in this list. It's a good time to be a reader! Stay safe out there, space pirates, and I'll see you on Friday!
Let's make the world a better place, together. Here's somewhere to start: https://blacklivesmatters.carrd.co/, anti-asianviolenceresources.carrd.co, and Jane's Due Process.
---
New Releases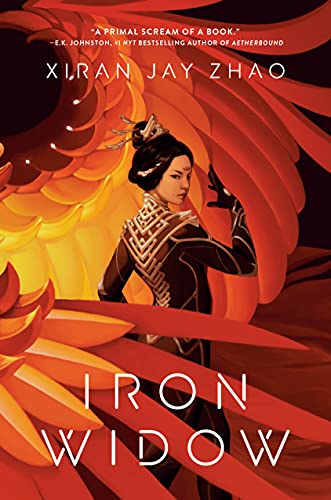 The greatest weapon of Huaxia are the Chrysalises, giant transforming robots used to battle the aliens that attack from beyond the Great Wall. They are piloted by a male and female pair… but the girl often dies from the mental strain sustained during battle. Zetian offers herself up as a pilot at eighteen, not because she wants to fight, but because she wants to kill the male ace pilot who is responsible for her sister's death–and she gains her vengeance by killing them through their psychic link, becoming an Iron Widow. The next pilot sent to her is supposed to tame her, but Zetian has tasted power, and she will survive.
Wallace Price is dead, but he hasn't really lived much of the life he's departed. When a reaper comes to his funeral to collect him, he doesn't go to heaven or hell, but rather to a tea shop run by a man named Hugo, who moonlights as they ferryman for souls like Wallace's. Hugo tries to help Wallace ready himself to cross over and live some of the life he missed… but when the mysterious Manager shows up and gives Wallace a one week ultimatum, he has to try to live a whole life in seven days.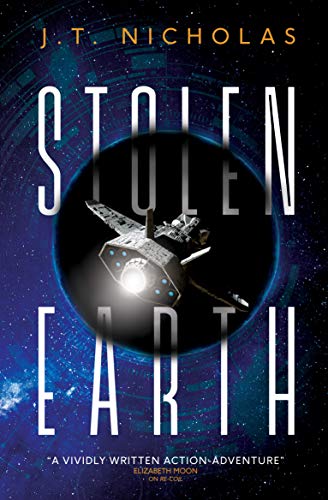 The Earth has been largely emptied of human inhabitants thanks to a series of environmental disasters and roving AI armies. Now cut off from the scattered colonies of humanity by the Interdiction Zone, it's a treasure trove of priceless artifacts for the greedy and desperate, who don't mind facing the wrath of the tyrannical Sol Commonwealth government. The crew of the Arcus are just those sorts of people, but when they make it to Earth, they'll find out conditions are nothing like what they've been told.
The crew has fractured in the wake of Séverin's apparent betrayal, leaving Enrique, Hypnos, and Zofia to search for their friend through the haunted waterways of Venice. As they search, Séverin must cater to the deranged Patriarch to buy time so he can find the location of the temple where he will play the Divine Lyre and bring his desires to fruition–and offer him divinity at a terrible price.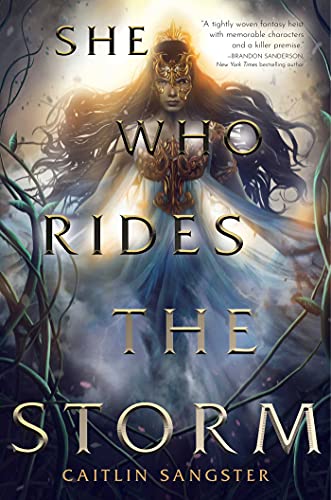 The Commonwealth was once ruled by shapeshifting monsters who fueled their magic with the souls of their human subjects. These evils were defeated and entombed and became legend… but now a Warlord wants to disturb a shapeshifter's tomb to wake them once again. With the Warlord comes a crew of dungeon delvers… and if the world is unlucky, they'll find what they're looking for.
A collection of traditional stories retold with a twist for our modern times by Soman Chainani and illustrated by Julia Iredale.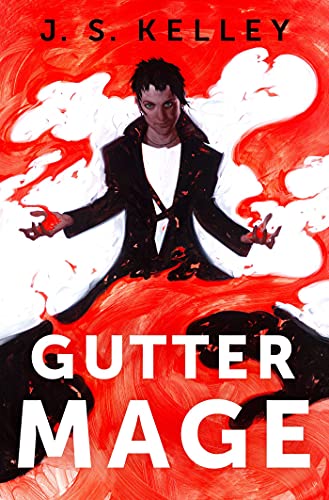 Penador is a kingdom where what we'd think of as technology is fueled wholly by magic, making the guilds of mages as powerful as the king. But even the greatest mages fear Rosalind Featherstone, the Gutter Mage. Roz has been hired to find the missing son of Lord Edmund, following a trail that leads her to an old enemy and a deadly plot that could kill thousands and destroy the nation.
News and Views
Colson Whitehead Reinvents Himself, Again
Fritz Leiber, H.P. Lovecraft, and the Origin of Sword-and-Sorcery Stories
The Maybe-Impossible Ideal Window of Reading Opportunity
An incomplete list of Hispanic SFF authors from Fantasy-Faction
John Scalzi looks back on his 30 year career
Interview with Joe Abercrombie
Interview with Oghenechovwe Donald Ekpeki
Walking Middle-Earth: A Hobbiton Hike
Want to 3D print your own Murderbot helmet?
On Book Riot
9 of the Best Recent Vampire Reads
Quiz: Which The Lord of the Rings Character Are You?
Enter to win a copy of Defy the Night by Brigid Kemmerer
This month you can enter to win a QWERKY keyboard.
---
See you, space pirates. If you'd like to know more about my secret plans to dominate the seas and skies, you can catch me over at my personal site.