Sponsored by Neal Porter Books, Holiday House.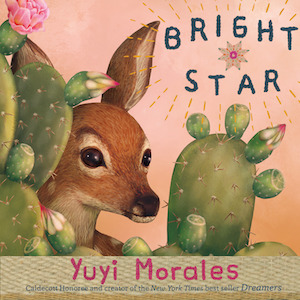 Told with a combination of powerful, spare language and sumptuous and complex imagery that is typical of Yuyi Morales's work, this is the story of a fawn making her way through a border landscape teaming with flora and fauna native to the region. A gentle but empowering voice encourages her to face her fears when she comes across an obstacle in the form of an insurmountable barrier. Bright Star is a book of hope for young children looking for their place in a world full of uncertainty. Bright Star is also available in a Spanish language edition, Lucero.
Hi Kid Lit Friends!
It's back to school in New York City, and the sidewalks are filled with young people reconnecting with friends and commiserating over homework. It's so nice to see the city busy again, filled with life and hope. My mind has been thinking a lot about journeys – where we've been, where we're going, and the adventures that are still before us. I think that's why I decided to make journey the theme of today's newsletters.
My First Day by Phung Nguyen Quang and Huynh Kim Lien
I've shared this book a couple of times before, but I really thought it so embodied the theme of journey that I had to incorporate it in today's newsletter. The book begins with a child setting out on a boat, traveling through both calm and rocky waters in hopes of arriving to his destination safely. Set in the waters of the Mekong Delta, this book brims with beauty on every page spread.
The People Remember by Ibi Zoboi, illustrated by Loveis Wise
This beautiful picture book is a wonderful read aloud to deepen understanding of African American history and how it relates to our lives and the social justice movements today. The book begins with the journey of African descendants in America by connecting their history to the seven principles of Kwanzaa. While they spoke different languages and had different customs, when they were stolen from their homes they had to learn one common language and create a culture that combined their memories of home with new traditions that enabled them to thrive in a new land.
I love this book because it interweaves two stories: the life of a young girl who is unhappy with having to do without, and that of her grandmother who journeyed through Laos and ended up in the United States as a Hmong refugee. Together they discover what true beauty is and how sometimes it's found in the most unexpected places.
What is Love? by Mac Barnett, illustrated by Carson Ellis (November 9, 2021, Chronicle)
I really love the illustration style of this fable-like book where a young boy explores the age old question: What is love? When his grandmother can't give him an answer, he sets out as a young boy asking the people he meets along the way. The gouache paintings evoked in me a feeling of nostalgia and paired so beautifully with the story.
Gladys the Magic Chicken by Adam Rubin, illustrated by Adam Rex (October 26, 2021, G.P. Putnam and Sons)
Just the title of this book and the illustration on the cover makes me smile. This is not your typical journey book. For one, Gladys the chicken is the one doing the traveling, and not by choice. Seen as a lucky chicken who grants people's deepest wishes, she gets passed from person to person. But is she really magic? Let the reader decide!
---
What are you reading these days? Let me know! Find me on Twitter at @KarinaYanGlaser, on Instagram at @KarinaIsReadingAndWriting, or email me at KarinaBookRiot@gmail.com.
Until next time!
Karina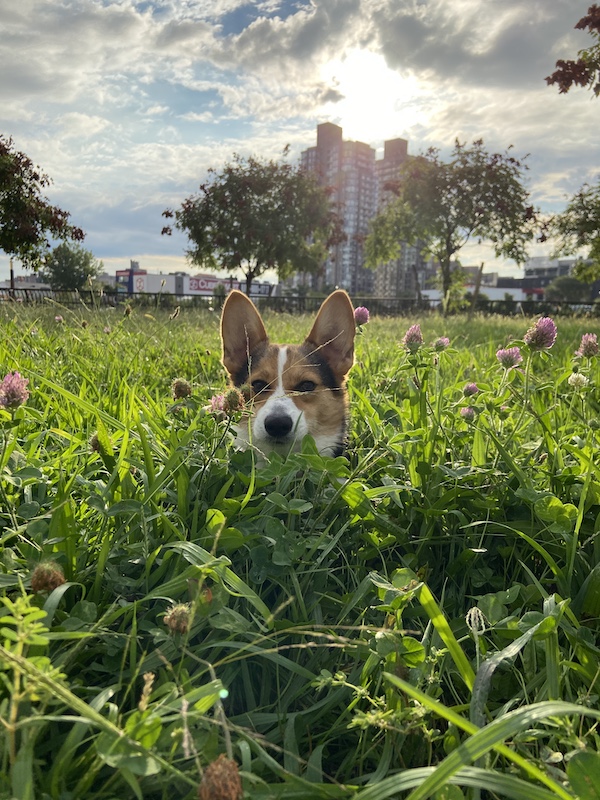 *If this e-mail was forwarded to you, follow this link to subscribe to "The Kids Are All Right" newsletter and other fabulous Book Riot newsletters for your own customized e-mail delivery. Thank you!*